---
Incredible Camps in North Carolina
---
3 minutes
A few weeks ago I had the chance to visit some of our camps in western North Carolina. It's a special region tucked away in the beautiful Blue Ridge Mountains, and I was glad to find that our participants were loving their time in the area! I have a personal connection to western NC, as I grew up attending and then working as a counselor at one of the camps in the area. Having the chance to drop in and catch up with our J-1 participants at camp was an exciting break from being in the office!
First, I dropped by a camp that straddles the North Carolina/South Carolina state line. Talisman Programs is a co-ed camp that serves campers ages 6-22 who have autism spectrum disorders, ADHD, and other learning differences. The camp offers a variety of programming, including adventure-based sessions that take place off camp. When I was visiting, both of our participants were out leading some of those trips!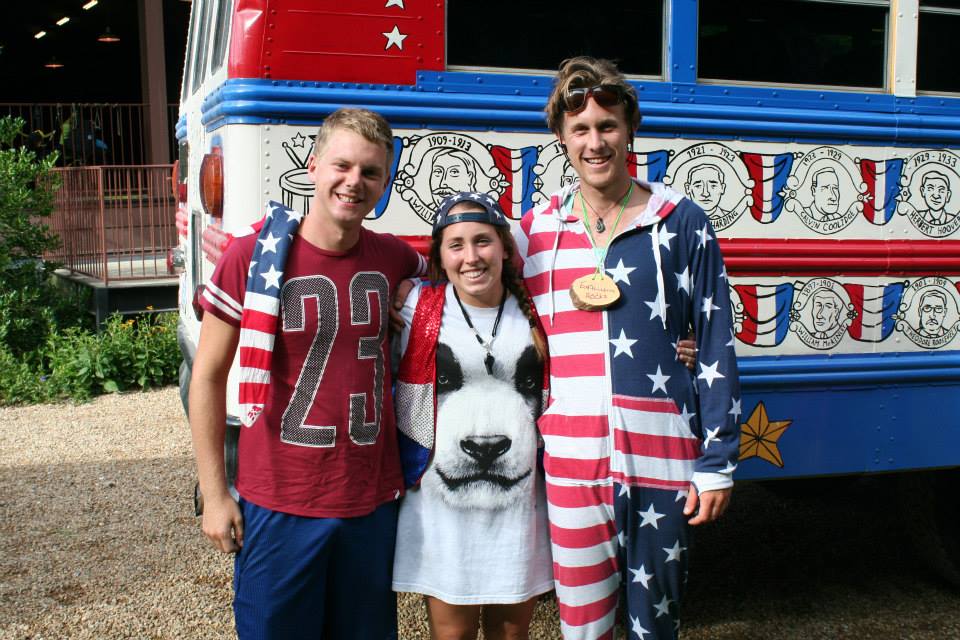 My next stop was Keystone Camp for girls, the camp I grew up attending and later worked at. Keystone is a residential camp for girls that offers a variety of session lengths. The staff members all become very close over the summer, and when I got there it was evident that the J-1 participants were an integral part of camp life! I was so excited to spend some time in the area with the camp that I joined them for a trip to two of the most popular local attractions – Sliding Rock and Dolly's Dairy Bar! Those are two spots you're certain to visit if you work in the area, and our participants had happily become familiar with them already.
The next day took me to Gwynn Valley Camp, which is a co-ed camp tucked away in a beautiful valley with a farm that produces 70% of the camp's food. Most of the camp's programming is geared toward the younger camper, but they provide more wilderness based experiences as campers get older. Our participants at Gwynn Valley happily relayed to me that they were enjoying every minute of camp and that they loved having the mountains around to explore when they get a chance!
My last stop in western North Carolina was to Camp Carolina for boys. Carolina hires a lot of J-1 participants to give their campers a summer packed with high excitement and a ton of cultural exchange. Their programming has a lot of adventure-based activities and trips – they really utilize the local parks and forests to their full extent! The campers aren't the only ones who get to go on these trips though; this summer the camp started offering trips to staff members who are on time off over the weekend. The weekend I was in town they took out a few mountain biking trips to a local state forest!
I wrapped up my time in the area back at Camp Carolina for the Fourth of July dance and fireworks celebration they shared with Keystone Camp. As the fireworks lit up above the mountains that surround the camp, I decided that to spend the summer in this slice of the United States is an absolutely enriching experience. I can't wait to hear how the rest of the summer turns out for our participants!
Julia Bates
Julia Bates has many years of camp leadership experience in addition to a B.A. in Global Studies and an M.S. in Non-Profit Management. She has worked at InterExchange as a Camp USA Program Coordinator since 2014.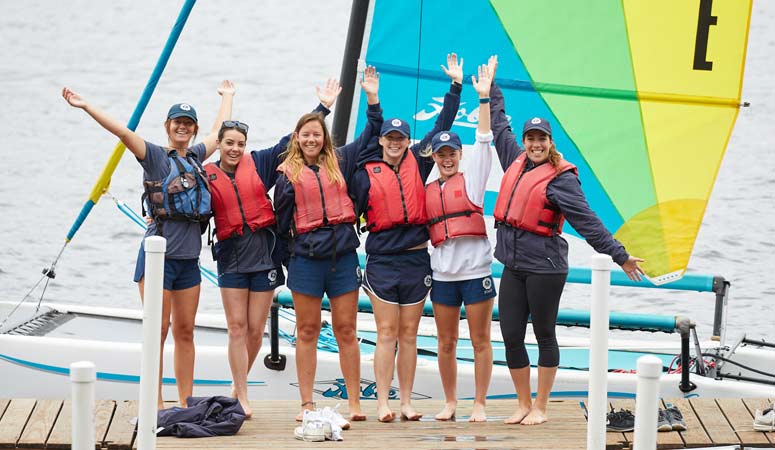 Work with kids and enjoy the American outdoors at camp.
Sign Up
Learn More
Call Us