---
Early Preparation Is the Key to Camps' Success This Summer!
---
1 minute
Start the new year successfully! Let InterExchange Camp USA help you kick off 2013 by hiring top international candidates. Qualified, pre-screened applicants are ready to be matched with a camp like yours. They're eager enjoy the experience of learning about American culture at a summer camp while also providing essential support for your campers. Many candidates have already accepted offers for this coming summer, so it's important to get started now if you haven't already!
InterExchange Camp USA candidates come from all over the world, and no matter what country they call home, our low fees are the same! With skills ranging from waterskiing to arts & crafts to food service, there is an applicant to fit each camp's unique needs.
Register now to hire the best international counselors and support staff! Registration is free, and there's no obligation to hire until you're ready to move forward. If you're already registered with InterExchange, call or email us to start the recruitment process or to update us about your staffing needs. 
We're ready to help you start your summer 2013 season today!
Ani Kington
Originally from Columbus, Ohio, Ani is a fan of exploring new places through photography and the local cuisine. After earning her BFA in photography from NYU and gaining communications experience at International Planned Parenthood Federation, she joined InterExchange in 2012, and worked as the Marketing Producer until 2016.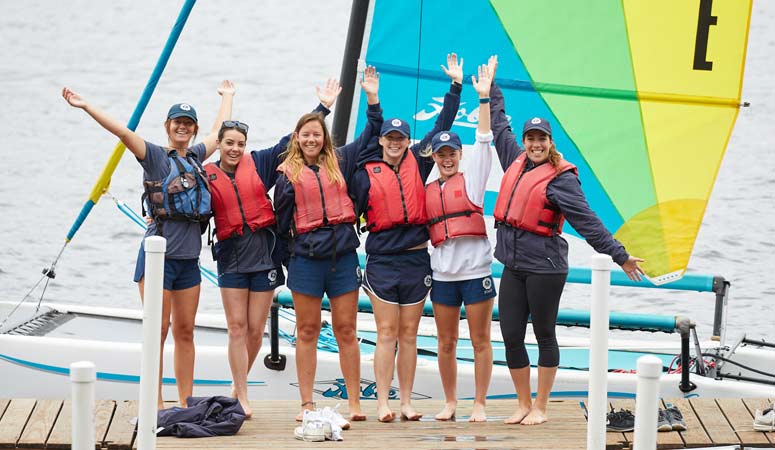 Work with kids and enjoy the American outdoors at camp.
Sign Up
Learn More
Call Us