---
Add Diversity to Your Camp Staff for an Exciting Summer 2013
---
1 minute
One of the best (and easiest!) ways to set apart this season at your camp from previous years is by diversifying your team of counselors and staff. Anyone who has attended camp knows that the daily interactions between campers, counselors and support staff can make all the difference for a camper's experience. To liven up the fast-approaching camp season, add a diverse group of international staff into the mix! Counselors and support staff from many different countries bring unique skill sets, perspectives and experiences to your camp. They also provide an easy way for campers to learn new things while at camp— each international staff member is a fantastic resource about another country and culture, and often another language!
InterExchange Camp USA makes it easy to recruit camp staff internationally and add diversity to any camp's summer team. We recruit from 18 different countries, making us one of the premier nonprofit resource for camps wishing to add new cultures to their team. Interested camps need only register with us and describe their staffing needs, and we take care of the rest. We keep the whole process simple, from recruiting staff to assisting with J-1 Visa paperwork to providing insurance for participants. Each member of the InterExchange Camp USA staff has worked at and attended a camp so we know from personal experience that every camp is different, and we'll work with your camp closely to find the very best international summer camp staff for your needs.
If your camp is hiring returning international staff and only need J-1 Visa sponsorship, our Direct Placement program is completely free. Camp directors can read more about our program, our requirements and the different options here. Don't forget to compare our prices to see how much your camp could save by working with InterExchange!
Ani Kington
Originally from Columbus, Ohio, Ani is a fan of exploring new places through photography and the local cuisine. After earning her BFA in photography from NYU and gaining communications experience at International Planned Parenthood Federation, she joined InterExchange in 2012, and worked as the Marketing Producer until 2016.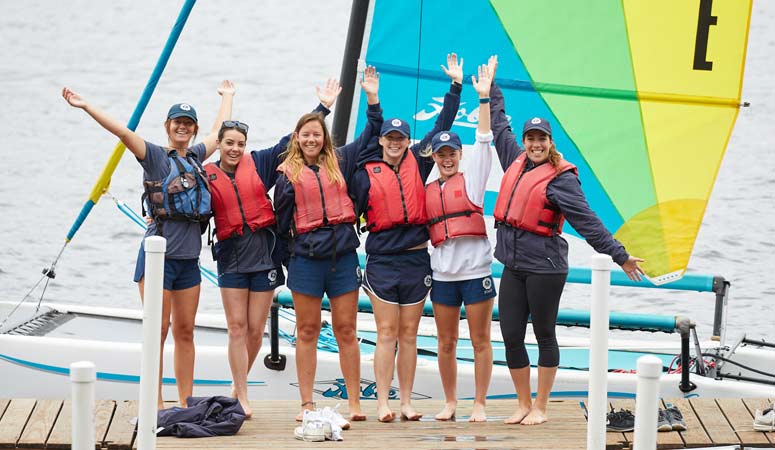 Work with kids and enjoy the American outdoors at camp.
Sign Up
Learn More
Call Us