---
Ending the Camp Season & Preparing for Next Year
---
1 minute
, the end of summer is a time to look back at the past few months and remember new friends, fun memories and a great cultural exchange experience. But it's also a good time for camp directors to reflect on what can be improved for next year's summer camp season!
Planning for Summer 2014
The end of summer is a good time to start thinking about hiring camp counselors for next year while the current summer camp season is still fresh in your mind. Here are some questions you may want to ask:
• Will you need more staff next year?
• Would you like more camp support staff, food service staff, or camp counselors with specialized skills?
• Do you want to re-hire camp staff for next year?
• How soon should you start planning to hire camp staff for 2014?
• What new events, sports or games can you plan for next year?
Saying Goodbye to Camp Staff
Say goodbye to camp staff with a fun goodbye party. Local and international camp staff can spend time together and enjoy their last days together at camp. Now's the time to share email addresses, Skype names and phone number so everyone can stay in touch throughout the year.
Share favorite memories from camp. Encourage summer camp staff to pick their favorite summer camp memory and share it with the group.
Offer awards to deserving camp staff. Who went above and beyond this summer? How can you reward them for their hard work? A gift card, prize or an award of "Camp Employee of the Month" are just a few ideas that can be a great award - and incentive - for exceptional summer camp staff.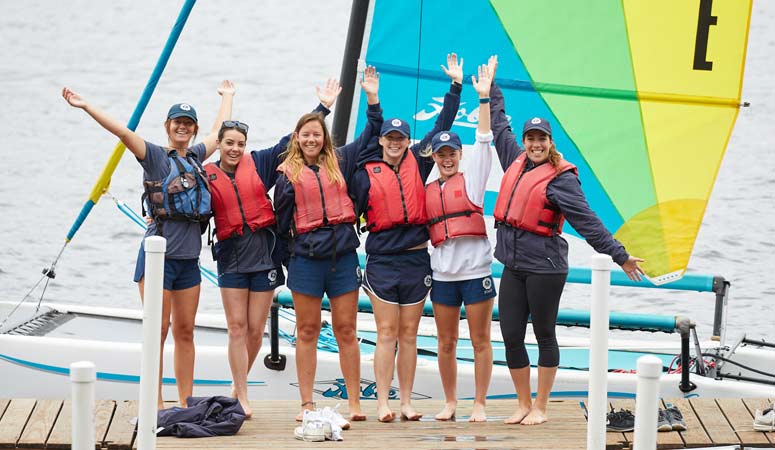 Work with kids and enjoy the American outdoors at camp.
Sign Up
Learn More
Call Us