---
Hillary Clinton Speaks at ACA Tri-State Conference
---
1 minute
InterExchange Camp USA was at the ACA Tri-State Conference last week in Atlantic City, New Jersey. This year, one of the speakers was none other than Hillary Clinton, former Secretary of State! We enjoyed the opportunity to hear her speak, and thought she had some interesting things to say about the world of camping and how it relates to politics. Clinton suggested we need a "camp for adults", stressing the importance of fun and collaboration. "We have a huge fun deficit in America, and we need to figure out how to fill that fun deficit," she said with a smile. "The red and the blue cabin have to come together and actually listen to each other," she told conference attendees.
The conference was a great opportunity to reconnect with many of the camps we work with regularly, and to meet new people.
Read more about Clinton's speech on Politico.
Ani Kington
Originally from Columbus, Ohio, Ani is a fan of exploring new places through photography and the local cuisine. After earning her BFA in photography from NYU and gaining communications experience at International Planned Parenthood Federation, she joined InterExchange in 2012, and worked as the Marketing Producer until 2016.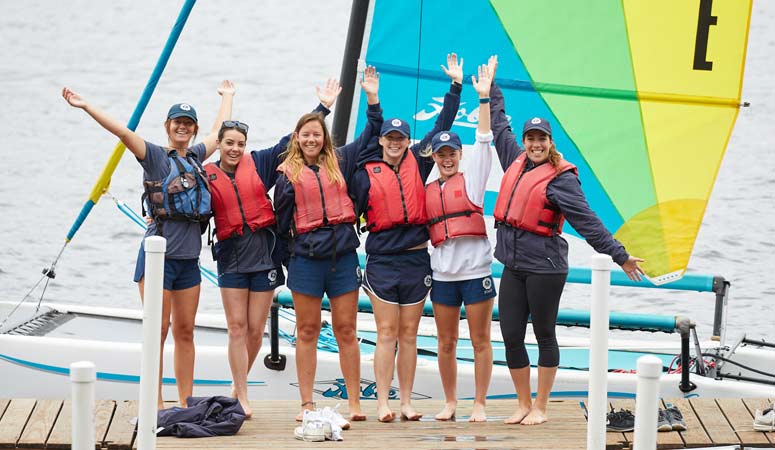 Work with kids and enjoy the American outdoors at camp.
Sign Up
Learn More
Call Us