---
Camp Carolina Welcomes Grace From Australia
---
1 minute
:
"She feels she will contribute a strong positive influence to camp with her active and enthusiastic personality. She says she loves to see and bring out the best in everyone and cannot wait to meet the campers and staff alike.
...Grace LOVES anything to do with horses and water and being outside. So she is going to LOVE the ride and swims in Dupont Forest this summer! She will also be helping out by driving the CCB bus and wake boarding boats every now and then.
We can't wait to welcome Grace for the summer of a lifetime!"
We look forward to updates on Grace's adventurous summer and to helping Camp Carolina hire international counselors and staff again in the years to come!
Ani Kington
Originally from Columbus, Ohio, Ani is a fan of exploring new places through photography and the local cuisine. After earning her BFA in photography from NYU and gaining communications experience at International Planned Parenthood Federation, she joined InterExchange in 2012, and worked as the Marketing Producer until 2016.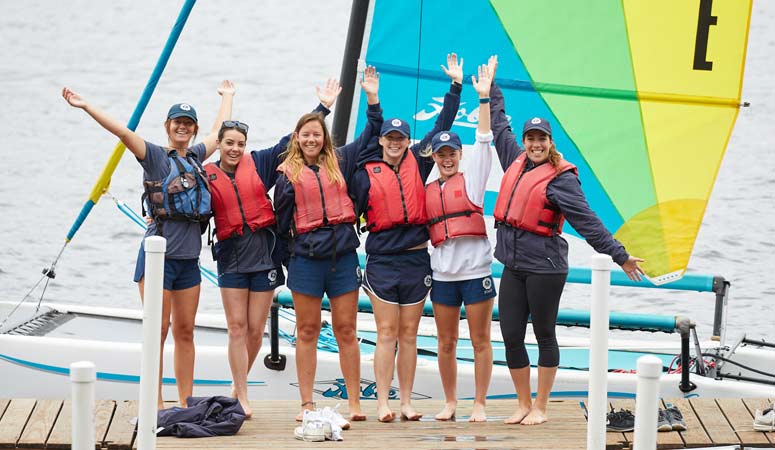 Work with kids and enjoy the American outdoors at camp.
Sign Up
Learn More
Call Us