---
Visa Wait Times Increasing - Finish Your Summer Hiring Now!
---
1 minute
Many camps are finishing their hiring this month, which means participants are flocking to embassies to get their J-1 Visas. To avoid potential delays, we encourage you to finish your summer hiring as soon as possible.
Still need to find more staff? Whether you've had staff cancellations or just realized you need a counselor with specialized skills, we can connect you with international candidates who can fill key positions this season! Finish your registration or log in to browse our many available candidates. If you'd like help finding the right staff, get in touch to tell us what you're looking for and we'll suggest candidates for your camp.
If you have last-minute Self-Placement candidates, choose InterExchange Camp USA for J-1 Visa sponsorship and you'll never pay late fees.
We look forward to helping you hire an outstanding summer team!
Ani Kington
Originally from Columbus, Ohio, Ani is a fan of exploring new places through photography and the local cuisine. After earning her BFA in photography from NYU and gaining communications experience at International Planned Parenthood Federation, she joined InterExchange in 2012, and worked as the Marketing Producer until 2016.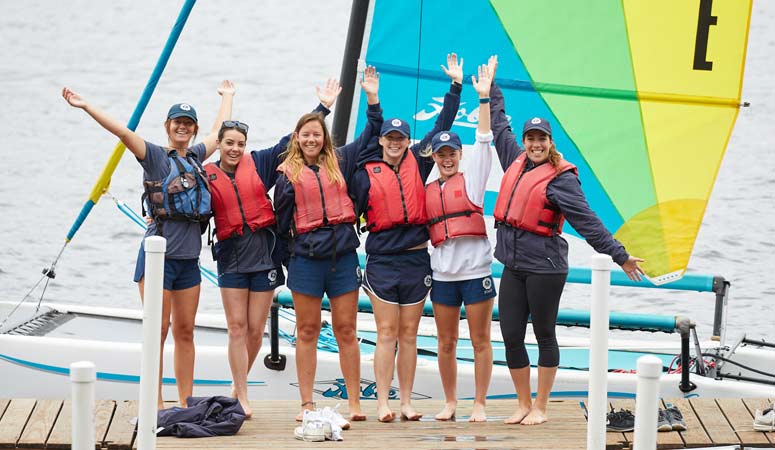 Work with kids and enjoy the American outdoors at camp.
Sign Up
Learn More
Call Us