---
Helping International Camp Staff Experience Local Culture
---
1 minute
Our Camp USA participants are eager to learn as much as they can about American culture during their summer in the United States. As part of a cultural exchange program, our camp directors act as cultural ambassadors for the international staff they host, and encourage participants to experience local culture whenever the camp schedule allows.
Check out our tips for helping international camp staff experience American culture:
Keep an eye out for local events like festivals, sporting events and concerts. Summer is always a great time for big events in the local community! Have a local newspaper or tourism brochures handy to show international camp staff what they can do in the area when they have a day off or in between camp sessions.
Organize events with American and international camp staff. Facilitate opportunities for American and international staff to spend time together and get to know one another, then help them say goodbye to their new friends once the summer season is over with a fun, end-of-season event.
Offer tips and advice about the local area— everything from the movie theater with student discounts to public transportation in the nearest town to reminders about wearing bug spray after dark! Even the most basic information can be a big help to new staff during their time in the United States.
Check out Cultural Compass, our guide to U.S. culture in all 50 states. We offer information on historical sites, arts and culture, food festivals and more!
Ani Kington
Originally from Columbus, Ohio, Ani is a fan of exploring new places through photography and the local cuisine. After earning her BFA in photography from NYU and gaining communications experience at International Planned Parenthood Federation, she joined InterExchange in 2012, and worked as the Marketing Producer until 2016.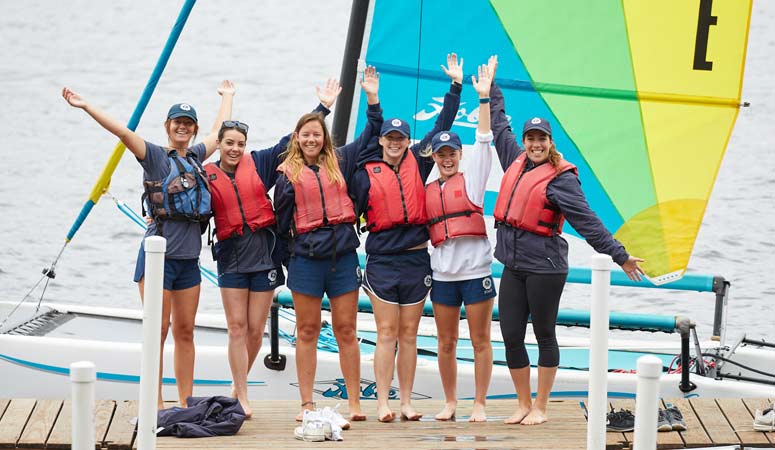 Work with kids and enjoy the American outdoors at camp.
Sign Up
Learn More
Call Us