Benefits Of An International Camp Staff
By Joy Lo
---
Having the right staff is one of the most important parts of making every summer unforgettable for your campers, and hosting international staff takes things to a new level. International staffers transform your everyday work culture into a global adventure!
Here are just a few ways your camp will benefit from hiring counselors from all over the world.
A global camp staff brings vibrancy to your team. Image courtesy of InterExchange
Introduce Global Perspectives to American Campers
Most young campers have never met anyone from Bolivia, Ireland, or Argentina (to name a few!). It's one thing to read about a different country or culture and quite another to learn about a new place in the world through the eyes of a local. By being immersed in cultural exchange for several weeks, campers are able to have fun while also walking away with a wider worldview. And with staff available from over 45 countries, you have the chance to build a truly diverse team.
International counselors have opened the eyes of our campers to how big (and yet small!) the world can be. InterExchange participants have made unfamiliar accents, phrases, sports, recipes, crafts, and dances a part of our everyday lives at camp. Each year, we use International Day to introduce more of these amazing cultural differences to our camp community. And every year, kids list it as their favorite event of the summer! Emily S., Camp Stonewall
Transform Camp Culture and Curriculum
International staffers take a big leap to leave their comfort zone and come to the U.S. to work for the summer. Buckets of enthusiasm and excitement about experiencing a traditional American camp pushes them to take this risk, which means they bring plenty of energy to your camp culture. Even more, if you give them a chance, your global counselors will gladly share fresh perspectives on camp activities and curriculum. In this case, the world really is your oyster!
Often, international staff put a lot more on the line to get here, and therefore they're very committed to the camp and the purpose of the program. We allow our staff to help us shape the programming. It's a great way to bring in all sorts of cultural and personality differences to make the program better. Kelly O., Trail Blazers
Inject Foreign Language Learning
Language learning doesn't have to be a sit-down lesson in a classroom. International staff can introduce new languages to campers in creative ways, like through nature hikes, games, and even inside jokes. Learning becomes an immersive activity and may spark an interest in studying more about a language or a culture once summer camp is over.
One of our camp traditions is to sing "Happy Birthday" to the campers in all of the languages that our staff represent. "Happy Birthday" can go on for a long time after lunch! Lynda K., Camp Rising Sun
To learn more about hiring international camp staff and adding diversity to your campers' summer experience, contact us at Camp USA.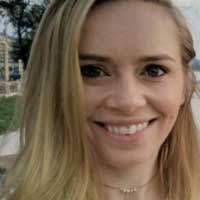 By Joy Lo
Joy is a huge advocate for cultural exchange. She's lived across the U.S. and various countries around the world including the UK, Australia and Indonesia. She has a unique perspective on working and thriving in other cultures. She's been a contributing author on Au Pair USA program.