---
From the Empire State to the Golden State: Most Memorable U.S. Experiences
---
4 minutes
At the end of the Career Training USA program, we ask participants to reflect on their experience in the U.S. and share their most memorable moments from their time here. Their excited answers range from the wonder of seeing the Grand Canyon or a particularly beautiful sunset, making a close friend, attending a vibrant music festival, contributing to an impactful project during their internship, or reaching the point where they feel like a part of their community and not just a tourist.
If you're considering your own J-1 journey, allow our participants to describe their most memorable U.S. experiences in their own words:
"My most memorable experience in the U.S. was a road trip I did from San Francisco to San Diego through Highway 1. In addition of an absolutely gorgeous road and landscape, it was very interesting to see the differences between the north and the south of California." - Romane G. from France
"Listening to the New York Philharmonic orchestra at night in Central Park and share this moment with thousands of people for two hours." - Julien C. from France
"I went to Las Vegas for a weekend, it was really amazing. It was exactly as I was expecting and very similar to some movies. Also I went to Yosemite National Park, with an American friend. It was a wonderful weekend because it was my dream to go there." - Alexis C. from France
"Watching the sunset from the Empire State Building." - Megan C. from the U.K.
"I think one of the best experiences I had in the U.S. has been to attend the Memorial Day parade in Washington D.C. I felt I was commemorating the history of a great nation together with its people and also as a part of it." - Federico C. from Italy
"Every day were a memorable experience for me, but the sunset in the Brooklyn Bridge was unbelievable." - Adrien L. from France
"All my travels in the U.S.: the [Florida] Keys, Miami, Orlando, Savannah, Charleston, Durham, Philadelphia, Washington D.C., Alexandria, Baltimore, Chicago, Boston, Providence, San Francisco and Silicon Valley, New Orleans, New York City, Niagara Falls, all the Ivy League universities, etc." - Lishan T. from France
"While in the U.S. I was able to attend a special naturalization ceremony where I was able to watch as new American citizens were welcomed to the country. It was amazing to be able to watch the service and share their special day. It also demonstrated how proud people are to be American." - Ryan T. from Canada
"One of my dear friends at Civic Hall took me to a nice French modern restaurant that has a one-star at the Guide Michelin. We then went to the famous Broadway musical show HAMILTON, which one the best show I've ever saw. I will never forget that day." - Mehdi L. from Morocco
"I went to the Copa America semifinal at NRG stadium: USA vs. Argentina. It was amazing." - Jackson F. from Canada
"Reaching the top of Nevada Falls at Yosemite was a very memorable experience. The hike was tough, but the view at the top was worth the effort." - Barun P. from India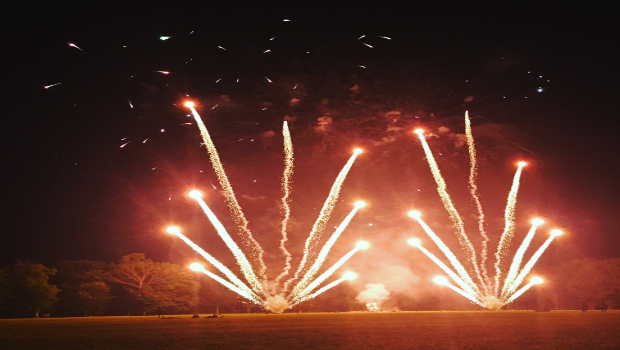 "Spending July 4th is one of the most memorable experience in U.S.! I have seen how people celebrate this country's birthday. Some people wore a costume that has a lot of American flags. Some people completely dressed up in American flags. This showed their love, pride and loyalty to this country. This touched my heart a lot. I spent most of my lifetime in Japan and I found myself taking for granted being in Japan. And then I also got to feel that how much I love my country." - Anonymous
"For my birthday, I was sad because all my family was in France. But all the other Americans interns of my residence organized a big barbecue for me and bought a birthday cake and after they played volleyball with me because it's my favorite sport. It was an unforgettable moment." - Anais L. from France
Need more inspiration for your own Career Training USA experience? Read on for more past participants' memorable experiences.
Kristen Gartside
Kristen started at InterExchange Career Training USA in 2016 after returning from a year-long internship in London. She is thrilled to be able to help InterExchange participants embark on their very own internships abroad in the U.S. Kristen currently lives in New York City, holds a masters degree from the University of Oxford, and is hoping to travel to every corner of the globe.
Experience American culture and add international skills to your resume.
Sign Up
Learn More
Call Us