---
Driving in the United States
---
3 minutes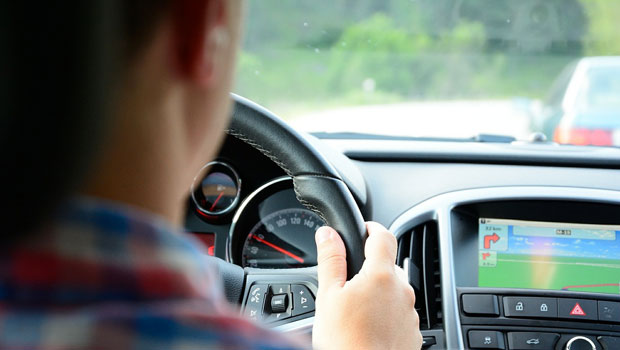 Participants who intend to drive in the United States must familiarize themselves with local, state, and federal driving laws. It's best to consult the Department of Motor Vehicles (DMV) in the state in which you would like to drive for recommendations on driving laws and safety practices. All U.S. states recognize foreign driver's licenses. In most cases, if your international license is up-to-date, it will be valid for up to one year after the date you enter the U.S. Consult the DMV in the state where you wish to drive to confirm the length of validity. Your foreign license is valid if accompanied by your passport.
We strongly recommend that you get an international driver's license before you leave your home country. You cannot get one after arriving in the U.S. Depending on the day you obtained your International Driver's License, it should be valid in any state for up to one year. In addition to the information below, check out our blog post on how to drive, insure, buy, and register a car in the United States.
Obtaining a Driver's License in the United States
In some states, it may be possible to obtain a U.S. license. You will need to contact the local Department of Motor Vehicles for the state where you will be working to find out whether you are eligible to apply for a U.S. driver's license. If eligible, you should obtain a copy of that state's driver's manual from the DMV so you can learn the state's driving rules, and study for the written test and the driving test. Ask which documents you need to present to the DMV when applying for a license. The documents required vary by state.
At a minimum, you will likely be required to show the following documents in order to apply for a state license:
Passport
Home country's driver's license
International driver's license
Social Security card
A list of local Department of Motor Vehicle websites is at the bottom of this page.
In Case of a Car Accident
In the event of a car accident, follow safety guidelines issued by the state DMV. Check yourself and others involved in the accident for injuries. If someone requires medical attention, report the accident by calling 911 (the free direct number for emergency services with the local police) from any phone for help, or have someone else call for you. If possible, do not move your car until the police arrive and have been able to assess the accident scene. While waiting for the police, exchange the following information with the driver of the other car:
Name, telephone number, and license ID number
License plate number, model, and year of the car
Registration number and expiration date
Name of the insurance company and policy number
If there are any witnesses, ask for their names, telephone numbers, and addresses in the event of insurance problems. If you have hit a parked car, you must leave your name, phone number, and license plate number on a piece of paper and put it under the windshield wiper so they may contact you. Also write down the car's license number and model of the car.
Failure to leave your information or report the accident is considered a crime.
Find Out More About Driving Safety and Laws at State Departments of Motor Vehicles
Sarah Wadlinger
A Pennsylvania native, Sarah Wadlinger has a B.A. in International Studies and served as the Participant Services Coordinator for InterExchange Career Training USA from 2011 to 2013.
Experience American culture and add international skills to your resume.
Sign Up
Learn More
Call Us