Spanish Engineering Intern Innovates Mountain Bikes Designs
3 minute read
---
Ferran J. P., a drafting/design engineering intern from Spain, completed his program with SR56 - Design, Engineering, and Innovation. He acquired his Bachelor's degree at Universitat Politecnica de Catalunya in 2019 where he studied mechanical engineering. Ferran decided to intern with SR56 since their focus is on research and development and he wanted to use his knowledge of related software to design new mountain bike components. Ferran was also a professional mountain bike rider during the 2015 season, so he was excited to find an internship opportunity that allowed him to bring together his love for both mountain bikes and engineering.
InterExchange: Tell us about your internship search process: How did you find your host? How long did it take? What resources did you use, if any?
Ferran: "I have a friend who has a really good relationship with SR56. He introduced me to them via email and we started talking about the possibility of doing an internship. After a few Skype calls, they accepted my proposal and we started working together to get my J-1 Visa. The process took a bit more than what I was expecting, but we finally obtained it - I would definitely recommend leaving enough time to work on your application."
InterExchange: What is a typical day at your internship like? Describe some of the tasks and activities you have been doing.
Ferran: "I would spend a lot of time working with computers, either designing new parts for mountain bikes or updating drawings. My supervisor spent a lot of time training me and investing their time in me so that I was able to learn these skills. After a few weeks of training, I was able to continue to train alongside my supervisors and help them with certain projects. I was also able to learn how to print bicycle parts using 3D printers, how to use testing machines, and intern in the workshop where I was able to see how parts are assembled and created."
InterExchange: What are some professional goals you have achieved thus far in your program?
Ferran: "Before traveling to the U.S., my main goal was to improve my speaking and writing skills using English as a language. However, while I was practicing my English, I also learned a few more things which will help me in my professional career. I have gained more experience with some specific engineering softwares and learned how to express and share my ideas during a company meeting, amongst other things. And if we go a bit further, I think this internship has changed the way I am and the way I see things."
Image courtesy of Ferran J. P.
InterExchange: In addition to the professional experience, what have you enjoyed most about interning with your employer?
Ferran: "We did so many activities together! SR56 was like my second family. We did many mountain bike rides together, we went to the climbing gym together, we did some backcountry skiing, and even did a road trip together. Sometimes I tend to think about this, how I was so lucky to find such a great group of people who were extremely welcoming. I will be forever grateful to them. However, in all honesty, I think people from the U.S. are generally always very welcoming and hospitable."
InterExchange: How have you learned about U.S. culture and how you've shared your culture with others?
Ferran: "I have learned a lot while driving around and taking road trips with the truck I bought. From visiting National Parks, to going to some events (mainly before COVID) and doing some races, all these activities helped me understand how U.S. people think and live their lives. I have also shared my own culture when hanging out with friends or colleagues during dinners or parties."
InterExchange: What would you tell a friend from your own country to encourage him/her to do an internship through InterExchange?
Ferran: "It is definitely an experience you will never forget. This opportunity will also help when looking for a new job after graduation by having the experience of living and working abroad for a certain period of time. It certainly has been very beneficial for me!"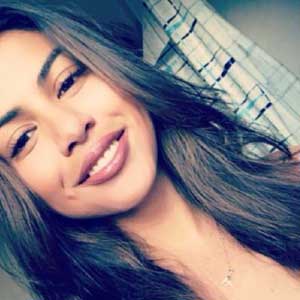 By Fatima Rodriguez
Fatima Rodriguez is the Communications and Recruitment Coordinator for Career Training USA. She graduated with a B.S. in Hotel Administration from Cornell University and also participated in a study abroad program called Semester at Sea, where she lived on a ship for 4 months, took classes, and traveled around the world. Ever since then, she has continued to follow her passion by traveling and helping individuals to experience the world abroad through her position within the Career Training program.