---
Key West Travel Ideas
---
3 minutes
Undoubtedly one of the most beautiful places in the U.S. is Key West, FL.  The locals, famous for their autonomous streak, once even declared 'independence' from the United States as 'The Conch Republic' in 1982.   Currently known for its vibrant nightlife, Key West was once home to legendary American writers Ernest Hemingway and Tennessee Williams.
How to Get There:
The cheapest way to get there is to fly into either Miami or Ft. Lauderdale and rent a car for the 3-hour drive.  Flights into both airports are generally inexpensive year-round from anywhere in the U.S.  There is also an airport in Key West, but this option is usually much more expensive.  If money is an issue, we recommend driving, as the scenery is more than enough to pass the time.  Make sure to allow enough time to get back to Miami or Ft. Lauderdale, as traffic can be difficult when leaving the Keys.
What to Do:
Depends on what you like.  Undoubtedly, the hub of activity is Duval Street.  It is the most famous street in Key West and is lined with restaurants and bars.  For those that like to wake up before 10AM, Key West is also a great place for outdoor activities like fishing and snorkeling.  The island also has one small beach called Smathers Beach.  A thirty-mile drive from Key West will bring you to one of the most beautiful beaches in America, Bahia Honda. Also, a must do is watching the sunset and street performers at Mallory Square.
Where to Eat:
The CTUSA staff recommends Michael's, a steakhouse located at 532 Margaret Street near the intersection of Margaret and Southard Streets.  The best dish is a close call between the Filet al Forno and the Veal Chops.   But honestly, it's hard to go wrong with the food here.  For dessert, try the Chocolate Volcano and immediately prepare your 'Thank you' email to CTUSA.  The food is a little bit expensive, but hey, you deserve it.  For cheaper eats, check out Sandy's Cafe on the corner of White and Virginia Streets for the best Cuban Sandwich you'll ever have.   Other options to check out are Meteor Smokehouse for BBQ and Origami for sushi.  If you are over 21 and it's 3AM, the best place to ease the pain you are surely to feel the next morning is the hot dog stand on the corner of Duval and Caroline.  Don't forget to get Conch Fritters while in Key West.  It is the signature food of the Keys!
Where to Stay:
A great article about cheap places to stay in Key West can be found at the following link:   http://www.washingtonpost.com/wp-dyn/content/article/2006/01/13/AR2006011301259.html
Unfortunately, accommodation in Key West is usually expensive.  Renting an apartment is usually the cheapest option.  For further information, please check out www.keywest.com.   There are also plenty of condos and apartments available for rent on craigslist.org.
Who Should Go:
We recommend the trip to anyone that enjoys nightlife and/or outdoor activities.  Key West is unlike any other place in the States, and perhaps on planet Earth.
When to Go:
Key West's busy season is during the winter months when people from around the US flock to the island.   We recommend going in the off-season when prices are lower and crowds are sparse.  PLEASE NOTE:  The island is frequently hit by hurricanes.  The hurricane season is officially from June 1st to November 30th with stronger hurricanes usually hitting the island between September and November.   The hurricane season should be taken into consideration when planning a trip to the Keys.
Please feel free to add suggestions such as your favorite restaurant, bar, hotel, etc.  Your participation will help this blog be more useful for your fellow Interns/Trainees!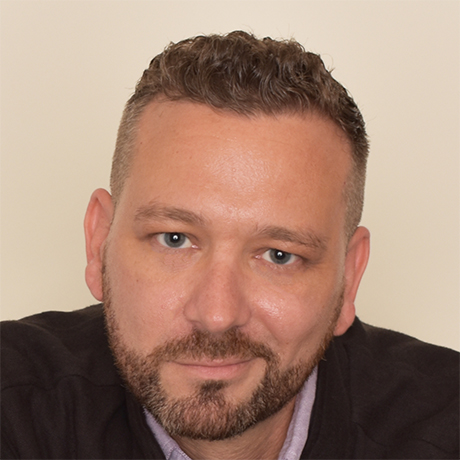 Matthew Graves
A fan of independent cinema and proponent of the Oxford comma, Matthew began his career at a Miami-based tech startup before returning to West Virginia University to pursue his M.A. in World Languages. He has worked at InterExchange since 2006 and currently serves as a Brand Marketing Manager.
Experience American culture and add international skills to your resume.
Sign Up
Learn More
Call Us