---
Washington, D.C.
---
8 minutes
With a new President and administration in town, Washington, D.C. is the place to be.   The city has undergone a transformation from a crime-ridden, cultural backwater to a thriving metropolis over the past 10 years.  With massive construction and an influx of new, young residents the city is now flourishing and hip! What better time to go than now?
How to Get There:
By Plane:
Three major airports service DC: Reagan National, Dulles, and BWI.  The most convenient airport is Reagan National, which is right downtown.  On your flight in you will most likely glide over the Potomac River with the Washington Monument on your left and the Pentagon on your right.  Dulles is about a 30-minute ride from downtown though rural Virginia and BWI is a bit further and is located closer to Baltimore.  Reagan National is serviced by the Metro, which can take you close to where you want to go.  BWI is serviced by MARC train service, which ends at Union Station in DC. It is important to note that the subway system in DC is not nearly as extensive as in New York or Boston.  Your trip will often require either a long walk or a cab ride, after you hop off the Metro, to arrive at your destination.  From Dulles, a cab or bus ride will be required to get into town.  Flights are usually cheap from anywhere on the East Coast (between $150-$300 round trip).  Shuttle flights from NYC and Boston leave every hour. The flight is about 45 minutes from NYC and an hour from Boston.  The websites for transportation for all three airports are listed below:
Reagan National:
www.mwaa.com/reagan/parking_transportation_4/ground_transportation_2
Dulles:
www.metwashairports.com/dulles/parking_transportation_3/ground_transportation/metrorail
By Train:
Amtrak provides service up and down the East Coast to DC.  The ride from NYC is around three and a half hours (three hours on the Acela), which is roughly the same as flying when you count in all the delays at NYC airports.  From Boston it is 8 hours. Flying is recommended from the Boston area.
Amtrak:
www.amtrak.com/servlet/ContentServer?pagename=Amtrak/HomePage
What to Do:
Museums:
Straight-A students:  You will not be disappointed!  One of the most important and famous museums in the U.S. is the Smithsonian, which is a complex of museums dedicated to American and Natural History.  Dorothy's ruby slippers, Indiana Jones' whip, and The Fonz's jacket are all on display.  Also part of the Smithsonian is the National Air and Space Museum where you can see the original Wright 1903 Flyer, the Spirit of St. Louis, the Apollo 11 command module and plenty more.  Word to the wise:  avoid the instant astronaut ice cream.
Smithsonian:
www.si.edu/
One of the largest collections of priceless art in the U.S. can be found at the National Gallery of Art.  Many of the greats are on display there:  Cezanne, Gauguin, Monet, Degas, Raphael, Titian, Rubens, Picasso.  That is just to name a few.  The gallery regularly receives priceless art from around the world for exhibitions as well.
National Gallery of Art:
www.nga.gov/
One of the more recent additions to the National Mall is the Newseum.  The museum provides a history of American journalism and includes the most comprehensive collection of Pulitzer Prize-winning photography ever assembled.  For news and photography junkies, the museum is a must.
Newseum:
www.newseum.org/
Monuments:
Ever wonder why there are no skyscrapers in DC?  According to law, no building can be constructed higher than the Washington Monument in DC. That said, the Washington Monument provides the best view of the city.  Note: tickets are difficult to get!  For further information, visit the link below.
Washington Monument:
www.nps.gov/wamo/
Sitting amidst the Tidal Basin, the Jefferson Memorial is a powerful symbol of American democracy and the ideals under which the country was founded.   The words of Thomas Jefferson are inscribed on the walls around his statue, providing a compelling reminder of the principles that shaped American government and society.
Jefferson Memorial:
www.nps.gov/thje/
The shrine to America's greatest president sits on a promontory overlooking the Tidal Basin.   Lincoln, carved in stone, sits in stony silence. Above him reads, "In this temple, as in the hearts of the people for whom he saved the Union, the memory of Abraham Lincoln is enshrined forever."  The memorial is worth the trip just to see Abe's gazing eyes stare out over the water.
Lincoln Memorial:
www.nps.gov/linc/
The most moving memorial to visit in DC, without question, is the Vietnam Veterans Memorial.   On any given day, you will see vets trying to come to terms with their service in Vietnam.  The wall consists of a simple sunken V-shape with the list of all war dead.  Really powerful.
Vietnam Veterans Memorial
www.nps.gov/vive/
Other Places of Interest:
Got a problem with your visa?  Take it straight to the top by checking out the White House.   Tours are only available by contacting your Congressman, so good luck.   But it's definitely worth walking past to check out.  After all, you've seen it so many times in the movies; you might as well see the real thing, right?
White House:
www.whitehouse.gov/
A place where you can ACTUALLY GET IN is the U.S. Capitol although it might not be too exciting once you do.  However, if you are a political junkie, it is well worth the time. You might even get to watch Senators debate whether monkeys should be allowed across state lines (not a joke, this happened last month).  Gallery passes are available for international visitors at the House and Senate Appointment Desks on the upper level.
U.S. Capitol:
www.aoc.gov/
The National Zoo is a good place to pass some time in DC.  In the Woodley Park Area, the zoo is easily reachable by using the Metro.  Take the Red Line to the Woodley Park/Zoo/Adams Morgan stop or the Cleveland Park stop.  The only words of advice are to avoid the Monkey Building in summer.  Also, there is an angry ostrich there.  Beware!
National Zoo:
www.nationalzoo.si.edu/
Shopping:
The heart of Washington is the Georgetown neighborhood.  Along M Street and Wisconsin Avenue you will find all the stores you need.  After that, a stroll through the historic backstreets will erase the feelings of guilt you have from blowing your entire month's paycheck on clothes.  Georgetown University, Bill Clinton's alma mater, is also right up the hill.
Where to Eat:
Want to eat like the president but you're on a budget?  No problem.  Ben's Chili Bowl, located on U Street is a DC institution, and one of the first places the new president went to grab a bite.  If grease is your thing, you are in luck.
Ben's Chili Bowl:
www.benschilibowl.com/
One of the best barbecue joints in the city is Old Glory's located on the corner of M Street and Wisconsin Ave.  If you go, make sure you check out the outdoor deck upstairs.  A great place to relax after some good Southern cooking.
Old Glory's:
www.oldglorybbq.com/
If you're looking for something a little (OK, a lot) classier, Sequoia is a good bet.  The restaurant is located right on the water and attracts a younger crowd on the weekends.  After dinner (during the warmer months), you can join the throngs of people outside at the many bars that line the Potomac River.
Sequoia:
www.arkrestaurants.com/section_home.cfm?section_id=3&location_id=2&restaurant_id=15
For a full list of bars and restaurants in Georgetown, check out the following link:
www.georgetowndc.com/
Other Popular Neighborhoods in DC for Going Out:
A hipper option than Georgetown is the Adams Morgan neighborhood.  A good bet is the roof of Reef, which is open all year round.  The deck has a relaxed vibe and a good vantage point to watch the street theater below.  The other floors have an aquarium theme that is also pretty cool.  Good live music can be seen on a nightly basis at Madame's Organ.  Usually Country or Bluegrass, the bar also has DC soul bands that are quite entertaining.  All the bars are on the same street, so if one place is terrible, there are fifty other places on the same block to check out.   For a list of bars and restaurants, check out the link:
www.adamsmorgan.net/restaurants/
Finally, the U Street Corridor has undergone a renaissance in the past few years.  A couple places that are worth checking out are Marvin and Local 16.  Both have outdoor decks and are located near the corner of 14th and U Streets.  If you're looking to start off with dinner, Marvin comes highly recommended.
Marvin:
www.marvindc.com/
Local 16:
www.localsixteen.com/
Personal Notes about DC from a Native:
If you are out anywhere and you see that Jimi Smooth is playing, cancel all plans and attend his show.  It is great.
If you run into a guy named Blelvis, you are in luck.  He is a man that has dedicated his life to Elvis Presley and knows the words to every single Elvis song and will sing them to you for a nominal fee.  Seriously.  He's famous in DC.  It's worth the $1.  You will know him when you see him.
www.washingtonpost.com/wp-dyn/content/article/2007/08/13/AR2007081301133.html
Where to Stay:
Hotels in DC are generally expensive.  One idea is to stay in a hotel just outside the city limits in Bethesda, Maryland or Arlington, VA.  These cities border DC and are a short Metro ride to downtown.  If you do decide on this option, make sure there is a Metro stop close to the hotel.  Both cities have vibrant nightlife and will provide you with plenty of entertainment.  For a list of hostels in DC, please see the following link:
www.hostels.com/us.dc.html
Alternatively, popular websites such as hotels.com and hotwire.com often provide significant saving when booking a hotel:
www.hotels.com/
www.hotwire.com/
Who Should Go:
This trip is pretty much good for anyone.  DC offers history, culture, and you will leave with a better understanding of American democracy. In the past 10 years, the city has undergone a transformation that no one would have predicted.  Don't believe me?  Check out the following link:
www.travel.nytimes.com/2007/09/23/travel/tmagazine/10well-fashion-t.html
When to Go:
If you have ever wondered what it would be like to live on the Sun, you should visit in July or August.  Built on a swamp, the DC area is incredibly humid during the summers.  We would recommend visiting in more temperate months.  Winter can be very cold as well.  The best time of year to go would be late March-May or September-October when the temperatures are generally pleasant.
Please feel free to add suggestions such as your favorite restaurant, bar, hotel, etc.  Your participation will help this blog be more useful for your fellow Interns/Trainees!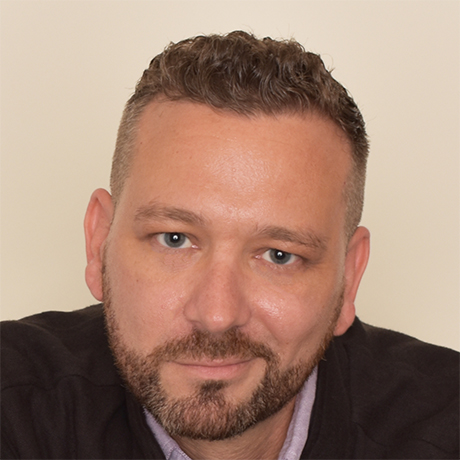 Matthew Graves
A fan of independent cinema and proponent of the Oxford comma, Matthew began his career at a Miami-based tech startup before returning to West Virginia University to pursue his M.A. in World Languages. He has worked at InterExchange since 2006 and currently serves as a Brand Marketing Manager.
Experience American culture and add international skills to your resume.
Sign Up
Learn More
Call Us