---
Boston Summer Weekend
---
5 minutes
Our group of seven international friends decided to take a weekend trip in June and drive to Boston to see the sights. Highlights of the trip were Harvard University and the Boston Freedom Trail.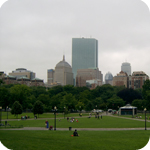 When you live in New York and you want to visit Massachusetts it is easily reachable by bus, unless you own a car and you like to drive up state yourself. We booked tickets for the Boltbus*; route Midtown New York – Boston South Station, bus takes about 4 hours 15 minutes. Try not to leave New York during rush hour because it took us an hour just to leave the city.
*See for more details on the Boltbus in our previous travel tips and stories.
We arrived Saturday night and the beauty of Boston (especially when you are used to New York) is the easy subway system. We noticed that the underground system is the first big difference to the Big Apple, as it is clean and easy to navigate. South Station is also the first American Subway Stop ever made, and they show you that through their wall art; which is a nice first tourist sight.
We stayed for 2 nights in Hostelling International, part of the national hostel chain (clean and friendly is their trade mark; true in this case). Located in a central area of Boston, south of Cambridge and west of the city center. Luckily the city is very walk-able, meaning you will not find yourself on the bus or train the entire trip.
What we discovered the first night we were in Boston is that everyone goes out much earlier than in NYC. Most pubs and bars close at 2am, you can order your last drink at 1.30 am. We had trouble getting in bars because they were already closing (we only wanted to enjoy one beer to celebrate our weekend). So if you plan to enjoy an active Boston night-life then I advise you to plan a bar scene around 10 pm and find a club for after midnight.
Harvard University: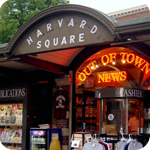 The Harvard Campus is located in the Cambridge area of Boston, easily accessible by subway. So do not listen to people telling you "Boston's number one sight is far away". And if you are wondering if it is boring then allow me to tell you it is not, however we were lucky. When we arrived at campus we entered the Harvard University gates and we fell (almost) over a recent graduate student. We started talking and after a while he informed us of a free campus tour. The tour just started and if we would wait a few minutes the group would catch up… the next minute we were part of a group of 50 tourists with 2 freshmen students. Their tour is about 2 hours long and they show you the interesting buildings and give you inside details and Harvard Hero stories to enjoy campus. If you want to visit the campus without a tour guide I do advise you to take some tourist information guides and maps with you. Without those details the campus is just a field with buildings; which is probably why so many people find it boring.
If you are interested in sports you should reserve one hour to cross over the Cambridge bridge to the south of the campus where you will find the Harvard stadium, where the students practice lacrosse and American football. Opposite the stadium is the newest faculty of the university, Harvard Business School.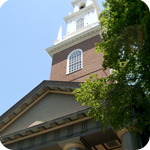 The Boston Freedom Trail:
We started at the State House near to subway stop Park Street. From there you have a nice park view in the center of Boston. If you are interested in visiting the patriotic historical sights of the city you have to make sure to print a map of the Freedom Trail: http://www.thefreedomtrail.org/maps/pdfs/boston-nps-map.pdf. Interesting to see is the 'King's Chapel and Burying Ground' and the square at the 'Old South Meeting House'. After that walk north which will take you to the 'Old State House'. From the balcony of this house the declaration of Independence was read to the towns people for the first time. This house is now a walk-in living room where you can walk around and learn about Boston's history. For $6 you can visit the museum on the first and second floor. Next on the tour is Boston Faneuil Hall, a very nice market hall where they sell lots of sweets and souvenirs. The market is also attractive for an inside lunch when it is rainy or cold, and outside when there is sun.
Furthermore in this area is the harbor; which is close if you do not mind getting off track.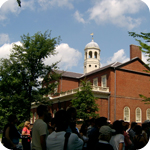 Unfortunately we did not have enough time to complete the entire tour. If you do have time and you are having fun with America's history you can visit the sights in the north of Boston. I have heard the Bunker Hill Monument is beautiful which is the site of the first major battle of the American Revolution fought on June 17, 1775.
Don't forget to… eat Lobster when you are in Boston. The good restaurants serve you lobster fresh from the sea that day. We went to the Barking Crab and it was a real pleasure you have to experience yourself. If you do not like fish/lobster you should still go to such a place to see other people cracking open the lobster and eating the flesh right out of the shelf… it is scary but fun!
My tip for you:
If you are planning on using the subway, purchase a Charlie-Pass; this will enable you to refill the fares with a discount. You can get them at any subway station and the local staff is helpful when you want to (re) fill them.
My personal favorite:
The Boston Library, I will not give away the details except for the fact that it is the second largest in the country (largest is in Washington, the government Library) and fifth largest in the world. It has an interesting story about a woman who donated her money and it involves the Titanic…
Subway map: subway.umka.org/maps/boston.gif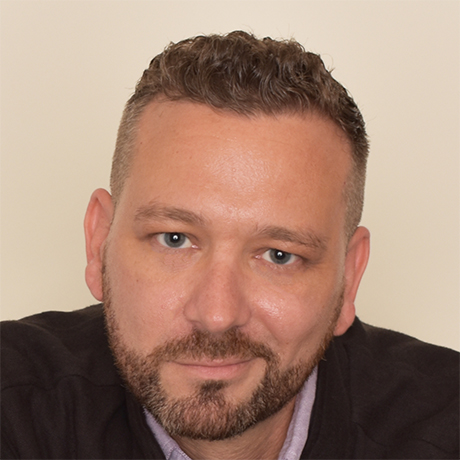 Matthew Graves
A fan of independent cinema and proponent of the Oxford comma, Matthew began his career at a Miami-based tech startup before returning to West Virginia University to pursue his M.A. in World Languages. He has worked at InterExchange since 2006 and currently serves as a Brand Marketing Manager.
Experience American culture and add international skills to your resume.
Sign Up
Learn More
Call Us