---
New Orleans Travel Ideas
---
8 minutes
Known as "The Big Easy", New Orleans has been a popular vacation spot for years.  With a 24-hour nightlife scene, the best live music in America, and a strong culinary tradition, the question that begs to be asked is:  What are you waiting for?


HOW TO GET THERE:
The best way to get there is by plane.  Depending on the time of year and where you are coming from, the ticket price should be around $300 roundtrip.   The price will go up during the busy season (namely Mardi Gras and Jazz Fest).  Upon arrival at the airport, the best way to get to your hotel is by cab.   The taxi costs $28 from the airport to downtown for one or two persons and $12 per passenger for three or more passengers.  The taxi stand is on the lower level outside the baggage claim.
WHAT TO DO:
Much like Las Vegas, most Americans view New Orleans as a "party town".  Unlike Vegas, however, New Orleans offers a rich cultural tradition that will allow you to leave town with your soul intact.  The most popular festival is Mardi Gras.  It directly correlates to many Carnival traditions, and culminates on the day before Ash Wednesday.  The festival is only recommended for those that enjoy all-out debauchery. Bourbon Street is packed and the scene can accurately be described as organized mayhem.  For more information, you can visit the following link:
www.mardigrasneworleans.com/
For a saner event Jazz Fest comes highly recommended.  Begun in 1970, the festival is billed as  "a dynamic annual showcase of Louisiana music with a bold blend of national and international flavors."   The event takes place all over the city and includes hundreds of bands.  Unfortunately, the next one is not until April 2010, but hey, this gives you some serious time to plan!  Check out the website here:
There are three main reasons to go to New Orleans:  1.  The Nightlife. 2.  The Food.  3.  The Music.   We will only focus on those three.  For a list of sites and museums, there are plenty of guidebooks to help you out.  The following information is from a New Orleans local and should not be shared outside the InterExchange Circle of Friends.  If you follow it, I can guarantee a good time!
BARS/CLUBS:
Overview:
Bourbon Street is the unrivaled hub of nightlife in New Orleans.  However, when you go to a new place, wouldn't you rather hang out with the locals rather than other tourists?  Below is a list of bars/clubs where you find the real New Orleans.  Next to the address I have added the neighborhood where you can find the bar.  Here's the key: (M: Marigny, Q: Quarter, U: Uptown, D: Downtown, 9: 9th Ward).  All phone numbers start with the same area code:  504.
The R Bar, 1431 Royal Street, 948-7499 (M): Fantastic hangout bar.  A chill place to start off your night:
www.royalstreetinn.com
D.B.A., 618 Frenchman Street, 942-3731 (M): Great beer list, clean room, friendly folks, you could do worse:
www.drinkgoodstuff.com
Mimi's, 2601 Royal Street, 872-9865 (M): Upstairs:  Funky dancehall.  Downstairs:  Dive bar.  What else do you need:
www.mimisinthemarigny.com
Sweet Loraine's, 1931 St. Claude Avenue, 945-9654 (M): Good place to see live jazz:
www.sweetlorrainesjazzclub.com
Molly's at the Market, 1107 Decatur Street, 525-5169 (Q): The local's local.
www.mollysatthemarket.net
The Abbey, 1123 Decatur Street, 523-7177 (Q): This place is nothing but trouble… good if you're looking for that.  A dump some think is cool, but some think is scary.  No website.
One Eyed Jacks, 615 Toulouse Street, 569-8361 (Q):  The place looks like an old theater that has been transformed into a club. Check out 80's night every Thursday:
www.oneeyedjacks.net/
Monaghan's Erin Rose, 811 Conti Street, 299-8496 (Q): Good bar, given that it's just off of Bourbon:
www.erinrosebar.com/index2.html
Lafitte's Blacksmith Shop, 941 Bourbon Street, 593-9761 (Q): Oldest in the Quarter, a dank dungeon… in a good way.  No website.
Pravda, 1113 Decatur Street (Q): An intriguing option if you want an absinthe, and who doesn't want an absinthe?  No website.
Snake and Jake's Christmas Club Lounge, 7612 Oak Street, 861-2802 (U): Uptown landmark/dive bar.  Cheap drinks and a college crowd:
www.snakeandjakes.com/
The King Pin, 1307 Lyons Street, 891-2373 (U): Two words. Bar. Shuffleboard:
www.kingpinbar.com/
Rock n' Bowl, 3000 S. Carrollton Avenue, 861-1700 (U):  Bowling and beer:
www.rockandbowl.com
Maple Leaf, 8316 Oak Street, 866-9359 (U): Home of the legendary Rebirth Brass Band.  Most consistent line up of good bands in the city.  No website.
Here's a map of all the bars listed above that's available on Google Maps:
http://maps.google.com/maps/ms?ie=UTF8&hl=en&msa=0&msid=101909041017229798829.00046d45f985fe1fa9f07&z=13
FOOD:
Overview:
New Orleans is famous for French inspired Southern food.  Some of the signature dishes of the city are jambalaya (mixture of rice and meats), po' boys (sandwiches), and crawdads (crawfish).   The food is usually spicy and is considered to be some of the best in the USA. Good food can be found all over the city.  But if you go off the beaten tourist path, there are some gems.
Praline Connection, 542 Frenchman Street, 943-3934 (M): Down home soul food, great joint with good prices:
www.pralineconnection.com/
Verti Marte, 1201 Royal Street, 525-4767 (Q): The best kept secret in the Quarter for sandwiches.  Try the Jazz po' boy:
www.vertimarte.com/
Acme Oyster House, 724 Iberville Street, 522-5973 (Q): The best place in town for a dozen raw from Apalachicola:
www.acmeoyster.com/
Central Grocery, 923 Decatur Street, 523-1620 (Q): Home of the Muffuletta, a classic sandwich from New Orleans.  No website.
Napoleon House, 500 Chartres Street, 524-9752 (Q): Pimm's Cup, a traditional New Orleans cocktail, invented here. It is also a European-style café that serves local sandwiches, soups, salads, gumbo and jambalaya:
www.napoleonhouse.com/
Fiorella's, 45 French Market Place, 553-2155 (Q): This dive had the best fried chicken in the world.  No website.
Café du Monde, 1039 Decatur Street, 800-772-2927 (Q): Café au lait and beignets:
www.cafedumonde.com/
Elizabeth's, 601 Gallier Street, 944-9272 (9): Nice place in the Bywater to avoid the mayhem for breakfast:
www.elizabeths-restaurant.com/
Dooky Chase's, 2301 Orleans Avenue, 821-0535 (U): Two Presidents ate here.  No website.
Franky & Johnny's, 321 Arabella Street, 899-9146 (U): Cold beer and crawfish, two out of four NOLA food groups:
www.frankyandjohnnys.com/
Jacque-Imo's, 8324 Oak Street, 861-0886 (U): A landmark of N'awlins cuisine, and right next to the Maple Leaf:
www.jacquesimoscafe.com/
Liuzza's, 3636 Bienville Avenue, 482-9120 (U): Home of the French Fried po' boy (just trust me on this one):
www.liuzzas.com
Camellia Grill, 626 Carrollton Avenue, 309-2679 (U): Jimmy Buffett called this one of the 10 best cheeseburgers ever:
www.camelliagrill.net/
Parasol's, 2533 Constance Street, 897-5413 (U): The Roast Beef po' boy is what you should order.  No website.
Cochon, 930 Tchoupitoulas, 588-2123 (D): It ain't cheap, but it's all pig. And I mean all pig:
www.cochonrestaurant.com/
Mother's, 401 Poydras Street, 523-9656 (D): Get a debris sandwich downtown, a convenient few blocks from this place:
www.mothersrestaurant.net/
Here's a map of all the restaurants listed above that's available on Google Maps:
http://maps.google.com/maps/ms?oe=utf-8&client=firefox-a&ie=UTF8&hl=en&msa=0&msid=101909041017229798829.00046d462d50d26a7db85&ll=29.964453,-90.073128&spn=0.244787,0.246849&z=12
WHERE TO STAY:
A large number of hotels and small inns can be found throughout the city.  Additionally, many locals rent out rooms for a price.  The places closer to Bourbon Street will undoubtedly be more expensive (and louder).  A good idea is to stay in neighborhoods that are within walking distance to the French Quarter.  One such neighborhood is Marigny.  A place I can recommend is the Kerlerec House.  The place is affordable and offers a respite from the madness that exists outside.  You can rent one of the houses/apartments or if you want, the whole complex can sleep up to 20 people.  The place is actually nicer than it looks on the website.  And the neighborhood is awesome. It's about a 10-minute walk from the main strip on Bourbon Street.  Highly recommended:
www.kerlerec.com/
WHO SHOULD GO:
This trip is not for the faint of heart.  New Orleans is definitely not like any other city you have seen before.  The pace is non-stop and can be overwhelming for those that don't enjoy the occasional alcoholic beverage.  That said, there is plenty for even those that aren't into nightlife.  The music scene can't be beat.  If you are a jazz lover, you will be in heaven.  Additionally, gourmands will not be let down either.  New Orleans has the best food in the country, hands down.
WHEN TO GO:
Walking outside in New Orleans in the summer feels somewhat like opening the door to your oven.  The heat, which generally hovers around 90-95 degree Fahrenheit (32-25 C), combines with oppressive humidity to make the situation nearly unbearable.  We would recommend anytime other than the summer months.
TRAVELER WARNINGS:
New Orleans can be a dangerous place.  However, using common sense can keep you out of trouble.  Firstly, if you are walking around at night, stay in groups.  Do not return home alone.  Secondly, stick to populated and well-lit streets.  Although it may seem faster to take a side street instead of a thoroughfare packed with people, you are much safer on the crowded streets.  Thirdly, don't venture outside the tourist districts.   Stay close to the French Quarter and the neighborhoods adjacent to it and you should be fine.  Lastly, you will run into all types of panhandlers who begin with a joke.  A polite "Sorry" if you are confronted while walking will usually do the trick.
Also, many fall into the trap of thinking that the police must be lax in enforcement as it is such a permissive city.  That would be false.  It is easy to end up in prison for the night.  You can end up in jail for a myriad of small infractions. These are all tips from a local and if you follow them, you should be fine.  Public urination is a big no-no.  If you are caught for this, you will spend the night in jail.  No questions asked.  Also, if you get in a fight with a local at a bar, all the other locals will tell the police that it was you that started the fight and you will spend the night in prison.  Lastly, the police in New Orleans deal with drunks all the time and are famous for their brutality.  They are not afraid to use their baton.   That said, I have been to New Orleans many times and have never had a problem.  It is not a dangerous place if you use common sense.
Please feel free to add suggestions such as your favorite restaurant, bar, hotel, etc.  Your participation will help this blog be more useful for your fellow Interns/Trainees!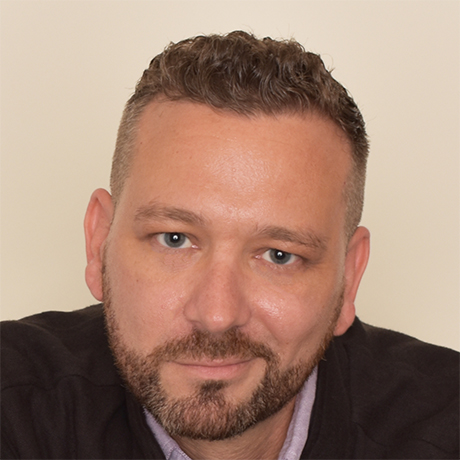 Matthew Graves
A fan of independent cinema and proponent of the Oxford comma, Matthew began his career at a Miami-based tech startup before returning to West Virginia University to pursue his M.A. in World Languages. He has worked at InterExchange since 2006 and currently serves as a Brand Marketing Manager.
Experience American culture and add international skills to your resume.
Sign Up
Learn More
Call Us