---
New York City Travel Guide
---
25 minutes
New York, New York: "The Big Apple". To help you get to know "the city that never sleeps" a bit better, here's a list of places the Career Training USA team likes to go. While we won't attempt to encompass the whole experience (that would be impossible), this list should be a good starting point for a city that can seem overwhelming at first.
HOW TO GET THERE:
As a transportation hub, there are infinite ways to arrive in NYC.
Amtrak:
If you're coming from the Northeast Corridor (Washington, Baltimore, Philly, Boston), the most relaxing way to get here is by train. The trains arrive at Penn Station, which is located on 33rd St and 8th Ave in Midtown West. Tickets are available at www.amtrak.com. They usually cost around $100-$200 roundtrip.
Bus:
A much cheaper (though longer and less comfortable option) is taking one of the many buses in the Northeast Corridor. The tickets usually cost around $20-$40 each way. For further information, please read our blog about bus travel.
Air:
La Guardia Airport is the closest to Uptown Manhattan and is located in Queens (about 15 minutes by taxi to get into Manhattan). The taxi fare is metered and can run anywhere from $25 for Uptown Manhattan to $50 for Downtown.
JFK Airport is also located in Queens; however, it is much farther from the city. The flat fare from JFK to Manhattan is $45. Alternately, you can take the Air Train to the subway. The Air Train is $7, which includes a one-way trip on the subway. You can take the A, E, J, or Z train into Manhattan. The train can take anywhere from 45 to 90 minutes to get you where you want to go. The taxi is usually around 30-45 minutes to your destination in the city.
Newark Airport is located across the river from Downtown in New Jersey. The cost from Newark varies depending on where you are going in the city—just tell the attendant at the taxi stand where you are going and they will tell you the price. The price is usually between $50-$75 to Manhattan. There are also shuttle services to Manhattan. This is when you share a ride with other passengers to the city. Two of the more popular options are Newark Liberty Airport Express ($15), which takes you to Midtown or Super Shuttle ($15-$19), which will take you to your destination of choice. Finally, you can take the train from Newark using NJ Transit or Amtrak. This option is often the fastest and costs as little as $15. Please note that in NYC it is customary to tip your taxi driver. The tips usually range between 10-20% of the fare (before tolls).
Warning:
You may be approached by someone offering to take you to your destination while leaving the terminal. These are not licensed taxi drivers and they will most likely severely overcharge you to reach your destination. You will find all licensed cabs at taxi stands at all three airports. These licensed NYC taxi drivers drive yellow cabs and have their name posted in the cab. DO NOT take unlicensed taxis under any circumstances.
WHAT TO DO THERE:
A better question would be, "What is there that you can't do in NYC?" The answer is nothing. In terms of cultural activities, bars, and restaurants, and even the great outdoors the choices are endless. Here's what we like to do in the City.
MANHATTAN
THINGS TO DO:
Governor's Island
A free ferry will take you from Downtown Manhattan to an uninhabited island just across the way from the hustle and bustle of the city. The island provides a tranquil respite from the madness that is Manhattan. On the island you can rent bikes/kayaks, enjoy the picnic areas, go to Water Taxi Beach (Bar!), and take National Park Service Guided Tours.
Central Park
The Park offers plenty of activities and is the only reason that anyone in NYC is even remotely sane. Whether it be hiking through The Rambles, playing softball on the Sheep's Meadow, or visiting the artwork of the Metropolitan Museum of Art, the Park has a little bit of something for everyone.
Statue of Liberty/Ellis Island/Battery Park
From Battery Park on the southern tip of Manhattan, you can catch a ferry to see the Statue of Liberty and Ellis Island. Tickets are $12. The ticket allows you to visit both the Statue and Ellis Island. If you want to visit both islands, you should arrive in the morning. Oftentimes if you arrive later in the afternoon, you are only permitted to visit one of the islands.
The Museum of the City of New York
The museum is dedicated to the history and development of New York City. Located in Uptown Manhattan (103rd St), it's an ideal place for a newcomer to gain a further comprehension of the origins and growth of NYC.
The Metropolitan Museum of Art & the Cloisters
The preeminent museum of art in the United States. Its two million pieces of art merit a visit by even the most museum-phobic travelers. OK, still haven't convinced you? There is a rooftop bar open until late fall! The Cloisters is a branch of the Metropolitan located along the Hudson River in beautiful Fort Tryon Park. Pay once and enjoy both the main building and the Cloisters in the same day! Admission to the museum is $20 for adults and $10 for students with valid ID. The entry price is "suggested" which means you only have to pay what you can afford.
Museum of Modern Art (MoMA)
According to their website MoMa "is a place that fuels creativity, ignites minds, and provides inspiration." Translation: It is the finest collection of Modern Art in the United States. Admission is $20 for adults and $12 for students with valid ID, but free from 4-8 pm on Friday nights!
Rockefeller Center
If you have ever walked past a television set, you most likely have seen a film with the famous ice rink located in front of Rockefeller Center. Why not live that movie? The ice rink opens in October (www.patinagroup.com). After that, you can get a stunning view of the city from the Top of the Rock. Tickets to the top are $18. If you're afraid of heights, don't worry: There is glass encasing the entire deck.
Empire State Building
Tom Hanks and Meg Ryan met and fell in love here. Wait…that was just a movie? Tickets to the top cost $18.45. The lobby has also just undergone a multi-million dollar renovation. It's open at the top and very windy, so this is a destination best visited in the warmer months.
www.nytimes.com/2009/09/23/nyregion/23empire.html?_r=2&scp=2&sq=empire state building&st=cse
American Museum of Natural History
If skeletons of large, dead animals are your thing, this is the place for you. There is a skeleton of a prehistoric turtle that will blow your mind. The IMAX theater and planetarium are especially popular as well.
Randall's Island/Ward's Island
Located at the northeast end of Manhattan on the East River, the island offers numerous outdoor activities including mini-golf and batting cages. It's also a good place for a leisurely stroll or bike ride. Skip mass transit and walk across the footbridge from Manhattan.
www.nycgovparks.org/parks/randallsislandpark
www.nycgovparks.org/sub_your_park/historical_signs/hs_historical_sign.php?id=12869
Bryant Park Summer Film Festival
Sit amidst the skyscrapers in Midtown or along the Hudson River and catch a free flick in the summer. Arrive early to get a good spot!
www.bryantpark.org/calendar/film-festival.php
Chelsea Piers
Located on the west side of Manhattan along the Hudson River, Chelsea piers is a sports and entertainment complex that has something for everyone. They have bowling, golfing, fitness centers, spas, and much more. No joke: You can even learn the art of the trapeze.
Times Square
If there were a heart for NY, this would be it. Located in Midtown, you can find just about anything in the few blocks around Times Square. This is also where you will find MTV studios and a man wearing nothing but his underwear, a cowboy hat, and a guitar. You will know that you have become a New Yorker when you avoid coming here at all costs. But, you gotta see it at least once! And while you're there, visit the TKTS booth to get discounted Broadway show tickets.
New York's Village Halloween Parade
If you are looking for some free entertainment, the Halloween Parade up 6th Avenue will not disappoint. Keep in mind that there are TONS of people. So, if crowds aren't you're thing, this isn't for you. You can even join the parade if you want—but you have to wear a costume.
The Macy's Thanksgiving Day Parade
A tradition for 82 years, the parade goes down 7th and 6th Avenues starting at 77th Street and Central Park West. It includes large, inflatable floats. Career Training USA's very own Steve Bossous' favorite is Snoopy. You can even watch them inflate the balloons the night before.
www.macys.com/campaign/parade/parade.jsp
Street Fairs
Beginning in the spring and continuing through the fall, you will find numerous street fairs throughout the city. You can sample the food, browse the different booths, or buy cheap sunglasses, jewelry, accessories, etc. A nice place to find a bargain.
www.nycstreetfairs.com/sched.html
The Whitney Museum of American Art
Focuses on 20th and 21st Century American art. Pay what you wish on Friday nights from 6-9pm. General admission is $18 or $12 for students with valid ID.
Guggenheim Museum
Modern and contemporary international art. General admission is $18 or $15 for students with valid ID. Pay what you wish on Friday nights from 5:45-7:45 pm.
The Frick Collection
A mansion that has been transformed into a museum for European art. Pay what you wish Sundays from 11AM-1PM. General admission is $18 adults or $5 students with valid ID.
The High Line
The newest addition to New York, the High Line is an old elevated train platform that has been transformed into a free park on the west side of Manhattan between Gansevoort and 34th Streets and 10th and 11th Avenues. It opened to generally rave reviews.
Circle Line Cruise
From 42nd St along the Hudson, you can take a boat tour of Manhattan. We recommend the Semi-Circle cruise, which takes you around the bottom half of Manhattan.
South Street Seaport
Located Downtown, this is the closest you will get in Manhattan to the classic American mall experience of shopping and dining. In actuality, it does provide an enjoyable place to eat and drink near the water. There are often concerts, street performers, and other sorts of entertainment—you never know what you'll find down here!
Theater District
If you're looking for a Broadway fix, there are two places you should know about for reduced-price tickets. TKTS is a company that sells reduced price tickets near the South Street Seaport and in Times Square. HipTix sells reduced-priced tickets to Roundabout Theater shows.
The Dactyl Foundation
One of our favorite art galleries. Also has open mic and poetry readings.
For a map indicating the locations of "Things to Do" in New York, please click on the following link:
http://maps.google.com/maps/ms?client=firefox-a&hl=en&ie=UTF8&msa=0&msid=101909041017229798829.000474d11801f7d998c3d&z=11
BARS:
Greenwich Village
1849 (Bleeker St between MacDougal and Sullivan)
A Career Training USA Staff favorite! If you're on a budget and are hungry/thirsty, this is the place to go. Happy hour specials are the best in the city. Also, the best nachos in town (for the price).
Village Lantern (Bleeker St between Sullivan and Thompson)
Six-dollar cheeseburger/fries and cheap beer.
Comedy Cellar (MacDougal between West 3rd and Carmine St)
More well known than the Gotham. A good place to catch famous comedians performing in an intimate atmosphere.
Dove Parlour (Thompson St between Bleeker and West 3rd)
Victorian-style lounge with specialty cocktails.
East Village
Blue Owl (2nd Ave between 12th and 13th St)
Excellent meat/cheese plate and specialty cocktails.
Coyote Ugly (1st Ave between 9th and 10th St)
Do you like being yelled at through a megaphone by attractive women as they pour tequila shots down your throat? If you don't, this might not be the place for you. Tip: Don't wear a tie. They will cut it off.
Bowery Bar and Grill (East 4th St and Bowery)
Great spot for outdoor drinks during the summer.
McSorely's Old Ale House (East Village: 7th St between 2nd and 3rd Ave)
One of the oldest bars in New York. Be abused by old waiters who want nothing but your money. Somehow that ends up being fun.
Dempsey's Pub (2nd Ave. between 3rd and 4th St.)
Laid back pub with great bartenders. Traditional Irish music on Tuesdays, trivia on Wednesdays, happy hour, and a pool table.
www.dempseysnyc.com/events/events.html
Soho
The Ear Inn (between Greenwich and Washington Streets)
An InterExchange after-work favorite!  One of the oldest bars in the city, hipsters and business people come here to relax near the Hudson River.  It's especially fun on a warm summer's evening as the crowd spills out onto the rustic sidewalk benches.  Great cheap food and beer.
Chelsea
Chelsea Brewing Company (11th Ave and 20th St)
Brew pub on the Hudson River and connected to Chelsea Piers.
The Frying Pan (West 26th St and Hudson River Park)
An old barge floating in the Hudson. A good bet on a nice day.
www.nymag.com/listings/bar/frying_pan/
Gotham Comedy Club (West 23rd St between 7th and 8th Ave)
Large comedy club with a quality line up of comedians.
Upper East Side
Brandy's Piano Bar (84th St between 2nd and 3rd Ave)
Very fun. Sing along with American music.
Baker Street Pub (1st Ave between 63rd and 64th St)
Laid back, fun Irish pub. Lots of different beers on tap, fun crowd, and pub quizzes on Wednesdays. Also, high-quality bar food.
Uptown Restaurant and Lounge (3rd Ave between 88th and 89th St)
A good after work spot for dinner and drinks.
Genesis (2nd Ave between 88th and 89th St)
An Irish bar with superior pub food. Also has a patio in the back that is the last known spot on Planet Earth where you can smoke cigarettes legally in public.
Brother Jimmy's BBQ (6 Locations: Upper East Side (2), Upper West Side (1), Midtown (2), and Murray Hill (1))
Good BBQ, cheap drinks, fun music/crowd. Watch out for the Fishbowl Drink Special!
Upper West Side
Boat Basin (West 79th St and Riverside Drive. Follow the signs)
Outdoor seating along the Hudson River. A great place to meet up on a nice day. Typical bar food but, hey, you're here for the view. Open during the summer and early fall.
Midtown
Sutton Place (Midtown East: 2nd Ave between 53rd and 54th St)
Good for happy hour or anytime of day for that matter. This after work hangout has bars on 3 different floors (including a rooftop lounge) usually with different music on each floor. Could be described as "Suit-y".
Gramercy
Crocodile Lounge (East 14th St between 2nd Ave and 1st Ave)
Free pizza with every draft beer.
www.nymag.com/listings/bar/crocodile-lounge/
Union Square
Still (3rd Ave between 17th and 18th St)
One-dollar Bud Lite on Tuesdays. You are in the States now. It is acceptable to drink Bud.
Nolita
Loreley Restaurant and Biergarten (Rivington between Bowery and Chrystie)
German beer garden. Outside area with picnic tables.
The Vig Bar (Spring and Elizabeth St)
A discobar that is great some nights, miserable on others. It is always crowded however there is a backroom that gives you a bit more space.
Sweet & Vicious Spring (Between Elizabeth and Bowery)
Laid back atmosphere with a garden out back. No food, but you can order Lombardi's pizza and they'll deliver to you!
Alphabet City
Banjo Jim's (East 9th and Avenue C)
Most-easily summed up as "not gross" with free live music.
Little Italy
The Spring Lounge (Mulberry and Spring St)
A nice spot for an after work drink. If the bartender is rude to you, don't worry. They are rude to everyone.
www.springlounge.ypguides.net/
Lower East Side
Fat Baby (Rivington between Ludlow and Essex St)
Apocalypse-like bar/club. Fun, but don't go there 'til late.
Meatpacking District
Plunge (9th Ave and West 13th St)
Great rooftop bar with a view but you will pay for it.
For a map indicating the locations of the bars listed here in New York, please click on the following link:
http://maps.google.com/maps/ms?client=firefox-a&hl=en&ie=UTF8&msa=0&msid=101909041017229798829.000474d18e04c8e630ea9&z=12
RESTAURANTS:
Soho
Mexican Radio (Cleveland Place, which Lafayette/Centre St turn into, between Spring St and Kenmare)
This place serves up great Mexican food. The margaritas will start your night off correctly.
Pepe Rosso (Sullivan St between Prince and Spring St)
A cheap take-out place for Italian. This is not for a sit-down dinner, but if you're on the run and need some pasta, this place is great.
Peep (Prince St between Sullivan and Thompson St)
Another cheap option. This time for Thai food. They're also known for their bathroom, where you can see the rest of the restaurant.
West Village
Taim (Waverly Place between West 11th St and Perry St)
A take-out joint. If falafels are your thing, check this place out.
www.nymag.com/nymetro/food/reviews/underground/12463/
East Village
Momofuku Milk Bar (East 13th St between 2nd and 3rd Ave)
Go here for your dessert needs.
ChikaLicious (East 10th St between 2nd and 1st Ave)
If you gone to Momofuku Milk Bar for your desert needs, but are still feeling needy, check out this place for more dessert.
Caracas Arepa Bar (East 7th St between 1st Ave and Avenue A)
A good spot for arepas (A traditional Venezuelan food). Hence the name.
Abraco (East 7th St between 1st and 2nd Ave)
An espresso bar that also offers homemade desserts.
Artichoke Basille (East 14th St between 1st and 2nd Ave)
A pizza joint that Keith Richards gives a thumbs up. 'Nuff said.
Sala (Bowery between Great Jones St and Bond St)
Good tapas on the Bowery.
Yuca Bar (Ave A between 7th and 8th St)
Latin fusion bar/restaurant. The food is tasty and the happy hour is one of the best in the city.
Little Italy
Lombardi's (Spring St and Mott St)
The first American pizzeria. Packed with tourists but a great slice of Italian-American pizza.
L'Asso (Kenmare St and Mott St)
If Lombardi's is packed, just around the corner is a more authentic Italian pizzeria with a wood oven. Get the D.O.C. version of your pizza for a little more. It uses imported Italian ingredients.
Greenwich Village
Mamoun's Falafel (MacDougal between West 3rd and Bleeker)
Cheap/quick, but outstanding qualify falafel and Mediterranean gyros, kebabs, etc. Far better than what you can find at a sit down restaurant (good for when you want a quick lunch or at 3AM after a long night in the Village).
La Lanterna (MacDougal between West 3rd and West 4th St)
The best cheese plate in the city and a cute garden out back that's enclosed during the colder months.
Union Square
Piola (East 12th St between Broadway and University Place)
Pretty-authentic Italian-style pizza (Look! They even have an Italian web address!).
Dukes (Murray Hill, Union Square)
Good BBQ and great drink specials every day. You can even join their dining club and get great discounts (2 for 1 entrees).
Maoz (Upper West Side, Union Square, East Village)
Cheap and delicious (think hummus, falafel, and a toppings bar!). This place is great for vegetarians.
Nolita
Bianca's (Bleeker St between Elizabeth St and Bowery)
Good, cheap Italian. There is a nice bar next door. If there is a wait, you can chill there and the owner will come and get you when your table is ready. Try the Gramigna con Salsiccia.
Midtown
Little Pie Company (Midtown West: West 43rd St between 9th and 10th Ave)
Absolutely AMAZING pie. Must have a Mud Pie if a chocolate fan.
Thalia (Midtown West: 8th Ave between 50th and 51st)
Un-touristy gem in Midtown (which is nearly unheard of). Beautiful décor and reasonably priced considering the quality.
Blockheads (Midtown, Upper East and Upper West Side)
Delicious, inexpensive Mexican food. Cheap drinks and a great atmosphere.
Asia de Cuba (Midtown East: Madison Ave between 37th and 38th)
Some of the best fusion food in the city. Eclectic and classy décor.
Upper East Side
Pinocchio's (1st Ave between 90th and 91st St)
Cozy Italian place. Try the penne with sausage, onions, and peas or the salmon. Ignore the review at the link below. It's good!
www.nymag.com/listings/restaurant/pinocchio-ristorante/
Maz Mezcal (86th St between 1st and 2nd Ave)
Prompt service and good Mexican food.
Uva (2nd Ave between 77th and 78th)
Outstanding wine selection. Great ambiance. A good place for a date.
For a map indicating the locations of the restaurants listed here in New York, please click on the following link:
http://maps.google.com/maps/ms?client=firefox-a&hl=en&ie=UTF8&msa=0&msid=101909041017229798829.000474e12389f549f7bc9&z=11
BROOKLYN
THINGS TO DO:
Brooklyn Bridge
One of the longest suspension bridges in America, the Brooklyn Bridge is a marvel of American engineering. Walking across the bridge allows some of the best picture opportunities in New York. Once you reach Brooklyn, you will find a park and beach. Best of all, it's free! In the summer time, they show movies under the bridge.
Brooklyn Botanic Garden
Founded in 1910, the BBG includes world-class plant collections and specialty gardens spread over 52-acres. It's especially popular during the Cherry Blossom Festival in late spring.
Coney Island
Every visitor to NYC has to go to Coney Island at least once. There are plenty of activities to fit your fancy. Whether you like roller coasters (The Cyclone), people watching (boardwalk), hotdogs (Nathan's), fish (NY Aquarium), sports (Brooklyn Cyclones Minor League Baseball Team), or lying on the beach (beach!), it's got something for everybody. They have free fireworks on Friday nights in the summer, too.
Brooklyn Flea Markets
Every Saturday there is a flea market in Fort Greene on Lafayette and Vanderbilt. Sundays, it moves next to the Brooklyn Bridge on Water Street. Good place to find cheap stuff.
www.brownstoner.com/brooklynflea/
Brooklyn Museum
One of the oldest and largest museums in the country where you will find a large collection of Egyptian art. Also, every first Saturday of the month, the museum has free entertainment and art programs from 5-11PM.
Prospect Park
The Central Park of Brooklyn! Actually, it was designed by the creators of Central Park. The park has a zoo, plenty of green spaces, concerts and outdoor movies in the summer time and ice-skating in the winter.
RESTAURANTS:

Grimaldi's Pizza (19 Old Fulton St)
Always on New York's "Best Pizza" List, Grimaldi's is one of a kind.  Don't be put off by the long lines outside, because it's totally worth the wait.  Step back in time as you enter the small pizzeria, with Frank Sinatra music blasting from the juke box and delicious pies that are made and cooked in front of you in the large coal oven.  If you have just built up your appetite with a long walk over the Brooklyn Bridge, this is the perfect place to go for lunch or dinner.  Still hungry after your pizza?  Try one of the ice creams from the Brooklyn Ice Cream Factory at Fulton Ferry just yards away.  You'll have a terrific view of Manhattan too!
Sweet Melissa's (276 Court St)
If you like desserts, turn off your computer and go there. Now!
www.sweetmelissapatisserie.com/
Junior's (386 Flatbush Avenue)
A Brooklyn Institution. Founded in 1950. Famous for their cheesecake.
Original Nathan's Famous at Coney Island (Coney Island Boardwalk)
Hot Dogs, Beer, and Cheese Fires? Some say fattening. I say An American Experience.
Habana Outpost (757 Fulton St)
After you hit up the Fort Greene Flea Market, you can stop by this seasonal spot. Cuban food with outdoor seating.
www.nymag.com/listings/restaurant/Habana-Outpost/
Peter Luger Steakhouse (178 Broadway)
An institution. The best steak in the city. Expensive and cash only.
BARS:
Barcade (388 Union Ave)
The theme is 1980's vintage arcade games here. Also has tons of good beer on tap. May I suggest the videogame "Tapper"?
Radegast Hall & Biergarten (113 N 3rd St)
A solid German beer hall with mugs as big as your head.
Pete's Candy Store (709 Lorimer St)
Live music every night. Visit here to see real live hipsters in the wild.
Trophy Bar (351 Broadway)
See review for Pete's Candy Store.
Union Hall (702 Union Street)
Good food, good drinks and a bocce court. What else do you need?
QUEENS
THINGS TO DO:
Museum of the Moving Image
The museum attempts "to advance the appreciation of the art, history, technique, and technology of film, television, and digital art." We know. It sounds boring. But it's actually really cool. General admission is $7 for adults.
Socrates Sculpture Park
The only area in New York specifically dedicated to providing artists a platform to display large-scale works of art.
www.socratessculpturepark.org/
US Tennis Open
Every year, at the end of summer, the US Open comes to Flushing Meadows, Queens. It is the premiere tennis event in the US and you are just a subway ride away!
New York Mets
Sure, they lose every year. But next year's gonna be different!
New York Hall of Science
If you feel the need to act like a kid again, head to the Hall of Science. It's interactive and no one will yell at you for touching the exhibits!
Water Taxi Beach
Take the water taxi or trek over from the subway in Long Island City to stick you feet in some sand and enjoy an amazing view of Manhattan.
www.watertaxibeach.com/long_island_city
Astoria Park
Sit at the park right along the East River and enjoy a relaxing day with amazing views. There's a public pool, too, if you want to cool off on a hot summer day.
www.nycgovparks.org/parks/AstoriaPark
BARS/RESTAURANTS:
Bohemian Beer Hall (2919 24th Ave)
This place is awesome. Definitely one of the best places in NYC. The back is a large open-air party with hundreds of people. Good Czech beers on tap. Open during the summer and early fall.
www.nymag.com/listings/bar/bohemian_hall_and_beer_garden/
Martha's Country Bakery (3621 Ditmars Blvd)
The best cupcakes in NYC and an amazingly delicious red velvet cheesecake.
STATEN ISLAND
THINGS TO DO:
Free Ferry
Yup, it's free to go there. Thirty minutes each way. A free way to see the Statue of Liberty. And they sell beer. Try to catch the ferry around sunset for an amazing view!
Staten Island Yankees
No, these aren't the real Yankees but if you looking for some real baseball in an authentic environment, this is it. The SI Yankees are a minor league club affiliated with the New York Yankees. This is where you can catch some of the young, up-and-comers who might be in the big leagues in the near future.
Snug Harbor Cultural Center and Chinese Scholar's Garden
The Center is an 83-acre park-like setting that includes gardens, museums, theaters, educational opportunities, and seasonal festivals.
South Beach
One of Staten Island's most popular attractions, South Beach and its boardwalk attract thousands of visitors every year. More popular in the summer months, there is a restaurant and free concerts. In addition, there is a spectacular view of the Verrazano Bridge.
www.statenislandusa.com/pages/south_midland.html
The Staten Island Greenbelt
Containing 2,800 acres of parkland, the SI Greenbelt makes for a perfect hike. A fantastic escape from the madness of the city.
www.sigreenbelt.org/About/greenbelt/aboutgreenbelt.htm
Fort Wadsworth
One of the most important military installations in American history, this fort protected New York Harbor for over 200 years. It also might be haunted.
www.statenislandusa.com/pages/ft_wadsworth.html
Tibetan Museum
Tibetans on Staten Island? Who knew? This exhibition of Tibetan art attempts to show the traditions and beliefs of the Tibetan people.
Historic Richmond Town
An historic town located inland. The town recreates the American experience going back as far as colonial times.
BARS/RESTAURANTS:
Cargo Café (120 Bay St)
They repaint their exterior once a year. Right now it has a pirate theme! A good place for brunch.
Enoteca Maria (27 Hyatt St)
With a different menu every night, this is a great option for Italian. The stable of cooks is a collection of grandmothers from all over Italy.
Adobe Blues (63 Lafayette Ave)
Southwestern-American with a menu of over 200 beers.
www.silive.com/sites/adobeblues/
Beso (11 Schuyler St)
Spanish tapas right by the ferry.
Bayou (1072 Bay St)
A taste of New Orleans Cajun-Creole in Staten Island.
RH Tugs (1115 Richmond Ter)
Located along Kill Van Kull, the narrow waterway between Staten Island and New Jersey. Good for having happy hour outdoors.
BRONX
THINGS TO DO:
Bronx Zoo
One of the more popular tourist destinations in the city, the zoo has everything from Aardvarks to White-Throated Bee-Eaters. General admission is $15.
Orchard Beach
Described as the "Riviera of New York" (OK, that might be stretching things a bit!), the beach is located in Pelham Bay Park and contains a promenade, basketball, volleyball, and handball courts, food/specialty shops, and picnic areas.
www.nycgovparks.org/sub_your_park/vt_pelham_bay_park/vt_pelham_08.html
City Island
Began as a Dutch settlement in 1614, City Island lies off the coast of Pelham Bay Park. The island has multiple restaurants and has the look and feel of a small New England fishing village.
Gaelic Football
New York's Irish roots are in display in Gaelic Park, where Gaelic football is played from May through October every weekend. Don't worry if you don't understand what's going on. Someone will explain it to you!
www.travel.nytimes.com/2008/06/22/travel/22weekend.html
The New York Botanical Garden
The train show at Christmas time is AMAZING. Grounds admission is $6 and is free all day on Wednesdays and from 10-12AM on Saturdays. An All-Garden pass is $20 and will give you access to the entire site.
New York Yankees
American sports culture at its finest/worst. Depends on whom you ask. Warning: Don't wear a Boston Red Sox hat.
http://newyork.yankees.mlb.com/
BARS/RESTAURANTS:
For good restaurants check out Arthur Ave, which is a more authentic Little Italy than the one found in Manhattan. Below is an article from the NY Times about where to eat:
www.travel.nytimes.com/2006/09/03/travel/03weekend.html
Alternatively, there are plenty of good seafood restaurants on City Island.
RESOURCES:
Time Out New York
You can look online or pick up the weekly magazine for new restaurants and bars, cultural events around the city, movie reviews, etc.
FreeNYC
A guide to free/cheap events in NYC.
NYCGO
Offers info about travel, hotels, deals and special offers in NYC and reviews of restaurants/bars.
MeetUp
Helps groups with similar interest in planning meet ups.
Event Me
Connects subscribers to social, culinary, and professional events in NYC.
Yelp
Restaurant/bar reviews.
CitySearch
Restaurant/bar reviews.
MenuPages
The easiest way to find a restaurant in an unknown NYC neighborhood.
WHEN TO GO:
NYC is known to be brutally cold in the winter and painfully hot in the summer. The months to avoid if at all possible are August, January, and February. The most pleasant months, weather-wise, are often May, June, September, and October where the average high temperature usually hovers between 70-80 degrees Fahrenheit. NYC around Christmastime is also popular among tourists.
WHERE TO STAY:
Unfortunately, NYC is a very expensive place to visit. This can be overcome if you have the right strategy. Namely, if you have a friend who will let you crash on their couch. For those less fortunate, here are some budget hotels:
Amsterdam Inn (340 Amsterdam Ave.)
Big Apple Hostel (119 W. 45th St)
Bowery's Whitehouse (340 Bowery)
Chelsea Center (313 W. 29th St)
Chelsea International (251 W. 20th St)
De Hirsch Residence/92nd St YMCA (1395 Lexington Ave)
Flushing YMCA (138-46 Northern Blvd., Queens)
Gershwin Hotel (7 E. 27th St.)
If you are looking for something a little bit more upscale than hostels, check out this link on BudgetTravel.com, which lists midrange hotel alternatives in NYC:
www.budgettravel.com/bt-dyn/content/article/2007/09/20/AR2007092001068.html
PLEASE FEEL FREE TO COMMENT AND ADD YOUR OWN SUGGESTIONS FOR THINGS TO DO/BARS/RESTAURANTS IN NYC.  BE SURE TO ADD THE WEBSITE, PHYSICAL ADDRESS, AND WHY IT IS INTERESTING, IF POSSIBLE.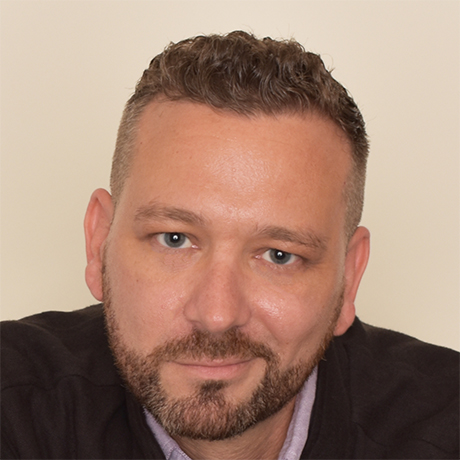 Matthew Graves
A fan of independent cinema and proponent of the Oxford comma, Matthew began his career at a Miami-based tech startup before returning to West Virginia University to pursue his M.A. in World Languages. He has worked at InterExchange since 2006 and currently serves as a Brand Marketing Manager.
Experience American culture and add international skills to your resume.
Sign Up
Learn More
Call Us