---
Bay Area Travel Guide
---
8 minutes
"The City by the Bay," San Francisco, to many, conjures up images of Hippies and the 1960's.    While the city remains a hub of counterculture in the U.S., defining the city in this way does a disservice to the countless other aspects of this unique region. The Bay Area offers unparalleled scenery, top-notch restaurants, and exceptional nightlife.  Here's a local's guide to the Bay Area that will take you off the beaten tourist path.
HOW TO GET THERE:
Depending on the time of year and where you are coming from, airfare to the area fluctuates greatly.  One way to lower costs is to fly into an alternate airport in the area, namely Oakland or San Jose.  Once you arrive, all airports are connected to San Francisco through public transportation.
The BART (Bay Area Rapid Transit www.bart.gov/) train can take you from the
San Francisco International Airport (SFO) to 4 stops in Downtown SF and 2
stops in the Mission neighborhood. It also connects you to the East Bay Area
(Berkeley, Oakland). From Oakland airport, a shuttle connects you to the
BART train. From San Jose airport, a short bus ride connects you with
CalTrain (www.caltrain.com), which stops in the SOMA district of San
Francisco (not far from Downtown). To get around the city, Muni provides bus
and light rail service (www.sfmta.com).
SAN FRANCISCO
WHAT TO DO:
The Legion of Honor
A spectacular building in a gorgeous setting.  It houses a museum and overlooks the Golden Gate Bridge.
www.famsf.org/legion/index.asp
The Museum of Modern Art
Conveniently located downtown, it holds a permanent collection of painting, sculpture and photography and also hosts special exhibits. Close by is Westfield Center, a popular mall, and Union Square, the major shopping hub in San Francisco.
Golden Gate Park
Not to be missed, especially if you're lucky enough to be in SF on one of those rare sunny days. The Japanese Tea Garden, the California Academy of Sciences (which houses the Aquarium), and the DeYoung Museum are a few of the most popular attractions.
www.sfgov.org/site/recpark_index.asp
http://japaneseteagardensf.com/
Palace of Fine Arts
One of the architectural highlights of the city and a choice spot for a picnic. Reawaken your inner 10-year old self at the Exploratorium, a fun and unusual museum experience.
Chinatown/North Beach
The old Italian and Chinese neighborhoods in San Francisco are sandwiched together so a visit can be easily combined. Stockton is probably the most authentic street to discover in Chinatown. Cruise over to Columbus Avenue to experience North Beach and stop by Washington Square. Hike up to nearby Coit Tower to take in fabulous views. The City Lights Bookstore is a great place to stock up on your Beat literature.
www.sanfranciscochinatown.com/
www.sfgate.com/neighborhoods/sf/northbeach/
www.sftravel.com/coit-tower-san-francisco.html
Haight-Ashbury
This famous intersection was the Hippie epicenter in their late 1960s heyday. Now the Haight is a great place to go shopping and dig through thrift stores. Head south to Cole Valley to see just how charming San Francisco neighborhoods can be.
www.sfgate.com/neighborhoods/sf/haight/
Ferry Building
This historic and recently renovated building is now filled with fancy food shops and numerous great eateries.  It has a fabulous view of the Bay and a farmers market out front on Tuesdays, Thursdays and Saturdays.
www.ferrybuildingmarketplace.com/
The Mission
Get a taste of the local flavor by visiting Clarion and Balmy Alleys to check out the infamous murals by local artists. This neighborhood is also famous for taco trucks and burrito joints.  Great area for nightlife. Cruise along 24th Street over to charming Noe Valley.
www.sfgate.com/neighborhoods/sf/mission/
For a map indicating the places of interest listed here in San Francisco, please click on the following link:
http://maps.google.com/maps/ms?hl=en&ie=UTF8&msa=0&msid=101909041017229798829.00047dc5edba19efc2b9f&z=13
WHERE TO EAT:
House of Nanking
919 Kearny St
Maybe the best eatin' in Chinatown.
www.frommers.com/destinations/sanfrancisco/D41103.html
Gordo
3 locations: 1239 9th Avenue, 2252 Clement Street, 5450 Geary Boulevard.
Experience the quintessential Bay area style taqueria.
www.gordotaqueria.com/Gordo_Taqueria/Gordos_Home.html
Tartine Bakery
600 Guerrero St
Indulge in sweets or tasty sandwiches.
Mitchell's
688 San Jose Avenue (Guerrero)
SF's best ice cream.
Gary Danko
800 N. Point St.
La crème de la crème of French-inspired California cuisine.  Bring a thick wallet and make a reservation.
www.garydanko.com/flash/GaryDanko.html
Golden Boy
542 Green
Legendary pizza in North Beach.
Kan Zaman
1793 Haight St
Offers Middle Eastern food, mulled wine, hookahs and belly dancers.  I know when I eat, belly dancers are required.  How 'bout you?
Cha Cha Cha
1801 Haight St and 2327 Mission St
Caribbean style tapas.
Blue Bottle
66 Mint St. or 315 Linden St
The best coffee in town. Induce a mild heart attack with the Iced Kyoto style.
For a map indicating the locations of restaurants in San Francisco, please click on the following link:
http://maps.google.com/maps/ms?hl=en&ie=UTF8&msa=0&msid=101909041017229798829.00047dc64ea3515dbf53a&z=13
WHERE TO DRINK:
15 Romolo
15 Romolo Place
A pretty low key spot, tucked slightly off the beaten path in an alley, with great cocktails and bar food. For a more traditional, old-school North Beach bar experience, head around the corner to Tosca (242 Columbus Avenue), which has been around since 1919.
http://toscacafesf.com/Tosca_Cafe/TOSCA.html
Laszlo
2526 Mission St
Offers a great happy hour every day from 6-9 and occasional DJs.
Close to plenty of other bars in the Mission and attached to the yummy (but
slightly pricey) Foreign Cinema restaurant.
Fly Bar
762 Divisadero St
Relaxed but fun vibe, close to the Independent concert hall,
offering good music, art and half price pizza and 3 dollar drinks during
happy hour. Hop over to other nearby bars on Divisadero closer to Haight
like Madrone (500 Divisadero Street) or The Page (298 Divisadero Street).
http://flybarandrestaurant.com/sf/
Bacchus Kirk
925 Bush St
If you find yourself downtown, stop into this cozy spot. Often
hosts an international crowd, has a great jukebox, a smoking room and a fire
place.
http://www.yelp.com/biz/bacchus-kirk-san-francisco
Mighty
119 Utah St
Dance club/music venue that hosts hip-hop and electronic DJs. Kind
of tricky to get to but pretty relaxed and not too large. Check their
website for cover information and to see who is on deck.
For a map indicating the locations of bars in San Francisco, please click on the following link:
http://maps.google.com/maps/ms?hl=en&ie=UTF8&msa=0&msid=101909041017229798829.00047dc699903b86a3a23&z=14
WHERE TO STAY:
As a local from Frisco, our contributor is not up-to-date with the best places to stay.  However, there are certain neighborhoods you should steer clear of.  The Tenderloin District is to be avoided at all costs.  Dingy/grimy/dirty: It's not our idea of a vacation.    Our Intern at InterExchange stayed in San Francisco and liked her hostel.    Hostelling International operates three hostels in San Francisco.   Here's the link:
Additionally, the New York Times wrote an article about affordable hotels that can be found at the link below.
http://travel.nytimes.com/2006/10/15/travel/15SF.html
For more information about San Francisco, please visit the blog article written by our Intern Bregtje Slofstra at the following link.  In it, she augments this article by describing how to get around town, explaining the do's and don'ts for travelers to the city, and listing her favorite places.
WHEN TO GO:
September is the best time to be in "Frisco".  The weather is usually at its most cooperative during this time of year.   Summer is not guaranteed to be warm.  As legendary American writer Mark Twain once wrote, "The coldest winter I ever saw was the summer I spent in San Francisco."  Other months with generally pleasant weather are October, April, and May.  But, it must be noted that the weather in San Francisco is unusually capricious; it can differ from neighborhood to neighborhood!
If you're looking for some fun, the Bay to Breakers festival is an annual 7 and 1/2 mile race that takes place in May.  It starts off as a citywide costume party/bacchanal and makes for good people-watching.  Don't worry:  You don't have to run to party!
WHO SHOULD GO:
Honestly, the Bay Area has something for everyone.  Whether you like nightlife, nature, or noshing, San Francisco will meet your expectations.  The city is not like any other you will find in the U.S.   A bastion of counterculture, the Bay Area's independent streak bestows a charm upon visitors that will leave you aching to return.
SIDE TRIP:  BERKELEY
Berkeley is a college town just across the bay that makes for a nice side trip from San Francisco. It is easy to reach by taking the BART train.  AC Transit provides bus service within Berkeley.
WHAT TO DO:
The best streets for strolling and shopping are Telegraph Avenue (which begins at the University of California campus) and College Avenue (between Broadway and Alcatraz in Oakland's Rockridge neighborhood). The Fourth Street area (near Virginia St) also has good shops and eateries.
If you are feeling outdoorsy, Tilden Regional Park offers many hiking trails with great views of the entire Bay Area, a lake with a beach, a botanical garden, an animal farm and a golf course. Find directions and trail maps on the Park's website: www.ebparks.org/parks/tilden
For a map indicating the places of interest in Berkeley, please click on the following link:
http://maps.google.com/maps/ms?hl=en&ie=UTF8&msa=0&msid=101909041017229798829.00047dc6f9c944542eb29&z=13
WHERE TO EAT:
The Gourmet Ghetto
Centered on the intersection of Vine St and Shattuck Ave, it's a great area to grab a bite to eat. If you can' t afford the legendary Chez Panisse (1517 Shattuck Ave), try the Cheese Board (1512 Shattuck Ave). This worker-owned collective offers a slice of pizza that you should not miss.
www.chezpanisse.com/reservations/
http://cheeseboardcollective.coop/
Tacubaya
1788 4th St
Casual but refined taqueria with outdoor seating.
Top Dog
3 locations- 2534 Durant Ave, 2160 Center St & 2503 Hearst Ave
A Berkeley institution, offering American, German, Italian, Polish, Louisiana-style and Portuguese sausages/hot dogs.
Zachary's Pizza
2 locations -1853 Solano Ave & 5801 College Ave
Don't miss the deep dish at this popular establishment.
Cactus Taqueria
2 locations - 5642 College Ave and 1881 Solano Ave
Delicious Mexican food at great prices.
Fat Apples
1346 Martin Luther King Jr. Blvd
Serves a great breakfast but also open for lunch and dinner.
http://www.yelp.com/biz/fat-apples-restaurant-and-bakery-berkeley
Ajanta
1888 Solano Ave
Upscale Indian restaurant with amazing food and reasonable prices, open for lunch and dinner.
For a map indicating the locations of restaurants in Berkeley, please click on the following link:
http://maps.google.com/maps/ms?hl=en&ie=UTF8&msa=0&msid=101909041017229798829.00047dc70c99238944015&z=14
WHERE TO DRINK:
Jupiter
2181 Shattuck Ave
Brewery offering food, live music Th, Fri and Sat, and a large outdoor seating area.
Albatross Pub
1822 San Pablo Ave
Cozy laid back bar with a great beer selection, darts, pool, board games, and free popcorn!
Missouri Lounge
2600 San Pablo Ave
The best dive bar in town, with a grill and DJs.
www.myspace.com/missourilounge
Cesar
1515 Shattuck Ave
This tapas bar is not the cheapest way to spend an evening but it's got the best cocktails in town.
For a map indicating the locations of bars in Berkeley, please click on the following link:
http://maps.google.com/maps/ms?hl=en&ie=UTF8&msa=0&msid=101909041017229798829.00047dc7301e1f90abdfa&z=15
Interns/Trainees in the Bay Area:  Please feel free to add your own suggestions.  By contributing, you will make the experience more rewarding for future participants!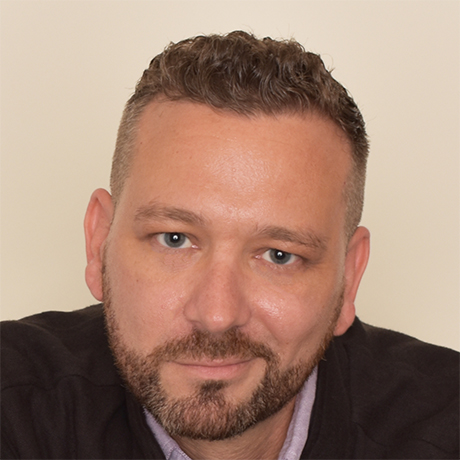 Matthew Graves
A fan of independent cinema and proponent of the Oxford comma, Matthew began his career at a Miami-based tech startup before returning to West Virginia University to pursue his M.A. in World Languages. He has worked at InterExchange since 2006 and currently serves as a Brand Marketing Manager.
Experience American culture and add international skills to your resume.
Sign Up
Learn More
Call Us