---
An Internship of a Lifetime in NYC
---
2 minutes
We've just said "tot ziens" (that's au revoir in Dutch) to our intern, Bregtje, from the Netherlands.  During her internship at InterExchange over the last 12 months, Bregtje learned a lot and made an invaluable contribution to our company, too!  We interviewed Bregtje just before she left New York to head back to Hogeschool Utrecht University in the Netherlands.
Q. Why did you choose InterExchange for your internship program?
A. I study International Business and Languages, and internships abroad are mandatory for my degree program. I wanted to experience living in New York and upgrade my English to a more professional level, plus I already knew InterExchange from the Camp USA program in 2005.  I worked as a Camp Counselor for a Salvation Army Summer Camp for underprivileged children in Columbus, Ohio which was one of the most amazing experiences in my life!
Q.  What were the main focus areas for your internship at InterExchange?
A.  I conducted marketing and communications research for the Career Training USA program and helped international students with their internship and training program applications.  With the Business Development Department, I helped with promoting, presenting and selling the work programs that InterExchange sponsors, during business trips throughout the US.
Q. What have been some of the highlights of the last 12 months for you?
A.  Professionally, I learned to better analyze a problem/situation and to determine multiple outcomes before making a decision.  One of the goals is to prepare you to work in the real world.  Another highlight were the business trips that I made with Business Development, especially to Chicago and Austin. During those trips I learned how to make presentations and represent InterExchange. I have really enjoyed my internship at InterExchange.  Even though we work very hard, our office culture is friendly and relaxed.
Personally, I would have to say our church in Manhattan and the friends I met there.  I had a dream come true when I was able to celebrate my birthday under the Golden Gate Bridge in San Francisco with one of my best friends.  Overall, I think I mainly enjoyed the daily living in the Big Apple, everything so available and close by. I love the Brooklyn Bridge, Brooklyn Heights and the area around Borough Hall in Brooklyn where we have our favorite bar called O'Keefes! In Manhattan I would say Top of the Rock on a warm and clear day is awesome! And whenever I am on a train again I will remember how much I liked to 'people watch' in the subway.
What advice would you give to other prospective interns/trainees who want to do a program in the US?
A very small useful tip: Start looking for housing after you arrive in a big city like New York. It is way easier than trying to secure something from your desktop in your home country! Book a bed in a hostel for the first week and visit some places after you arrive. Also in New York they have large residencies for internationals where you can rent a room for a couple months. I ended up with a room in The Webster Apartments and although I didn't stay there all that much it is a very safe place with an awesome location!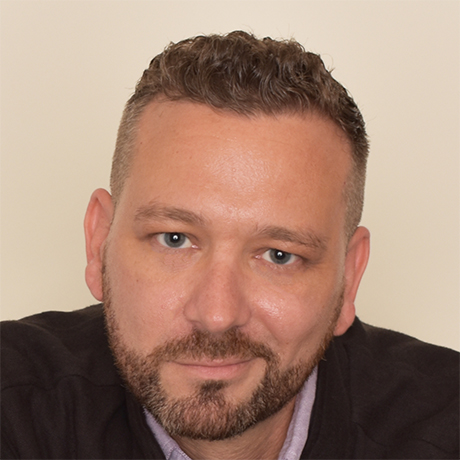 Matthew Graves
A fan of independent cinema and proponent of the Oxford comma, Matthew began his career at a Miami-based tech startup before returning to West Virginia University to pursue his M.A. in World Languages. He has worked at InterExchange since 2006 and currently serves as a Brand Marketing Manager.
Experience American culture and add international skills to your resume.
Sign Up
Learn More
Call Us