---
Regional Food Tour - Mid-Atlantic
---
3 minutes
The final portion of our national food tour takes us to the Northeast quarter. Experience the food scene created by influences from various immigrant groups that have settled into this historic region. From the culinary capital of the world, New York City, to Philadelphia and Maine, you will have a plethora of foods to choose from.
Mid-Atlantic
New York—Foods in New York that just aren't the same anywhere else.
Pickles- During the 17th Century, Dutch settlers in New York City brought pickles and created the largest pickle industry in the world. Having catered to New York City dwellers for a few centuries now, pickle makers in the Lower East Side have a proud tradition serving up these ancient crunchy sour snacks.
New York Style Bagels- New York is known for producing the definitive east coast bagel, puffy with a moist crust, and significantly larger than Montreal style bagels. Brought to New York by the city's prominent Jewish culture, often served with cream cheese and lox (smoked salmon).
New York Style Pizza- Famous worldwide, characterized with a wide thin crust that is eaten folded in half.
Jewish Deli Food- Very traditional New York, many kosher delis serve their famous sandwiches with popular meats such as pastrami, corned beef, chopped liver and salami. Jewish delicatessens also popularly serve other Jewish foods such as potato pancakes and applesauce, baklavas, knishes, and matzo ball soup.
New York Cheesecake-Characterized by heavy cream, New York cheesecake is a dessert everyone must try, even if just to taste the difference from all other cheesecakes.
New York Strip Steak- Enjoy this cut of steak at one of the city's many fine steak houses, an old-school representation of New York in all of it's old time glory.
Ethnic Foods- Each neighborhood in New York is characterized by different ethnic cuisines brought from different countries by the folks who have now settled in New York. This geographical clustering has made searching for ethnic foods very easy. Chinatown, Koreatown, Little Italy, Curry Hill and the Japanese, Polish and Ukrainian staples of the East Village are just a taste of the ethnic wonders that are packed into Manhattan. Beyond the city in other boroughs, from the Czechs and Greeks in Astoria, to the Nepalese and Filipinos in Jackson Heights to the Russians in Brighton Beach, you can find cuisine from all over the world on the streets of this city.
Halal Food- Sprinkled all over New York, these street carts serve spiced chicken and gyro platters, falafel and other Halal fast foods.
Of course, while you can get pretty much anything you crave in New York, there are many foods that just can't be beat outside of their home-towns.
Maryland Crab-Cakes- Down in Maryland, they are famous for their crab-cakes. These savory cakes are prepared with breadcrumbs, seasonings, and some milk and mayonnaise and then sautéed, baked or grilled.
Philadelphia Cheesesteak-a famous sandwich consisting of thin slices of beef topped with cheese or cheese whiz. No one leaves Philly without trying one of their famous authentic cheesesteaks. Competition for the best cheesesteak in the city has resulted in many long standing rivalries among competitive food vendors.
Pennsylvania Dutch and Amish Cuisine- Have you heard of Shoofly Pie? Not many people have! Amish and German settlers have established communities throughout the United States, and the largest and oldest Amish community is located in Pennsylvania. This religious group has preserved its traditions remarkably well as it is against their beliefs to consume processed or store-bought foods. As a result, they are still serving the simple hearty dishes in the same style of their ancestors. Amish food is comprised of home-grown fruits and vegetables, and is heavily influenced by traditional German foods mixed with locally available ingredients in the U.S. like rye, corn and barley.
Popular Amish dishes include:
Fastnauchts- similar to a doughnut, popular during Lent season
Creamed Chipped Beef- also popular as a U.S. Military dish served on toast
Beer battered Bratwurst- served in the same fashion as sausage and peppers
Saurbraten-Pot roast
Sourdough biscuits and gravy- popular for breakfast
Did we miss your favorite regional food? Feel free to share your favorite foods that you've had while visiting the U.S. in the comments!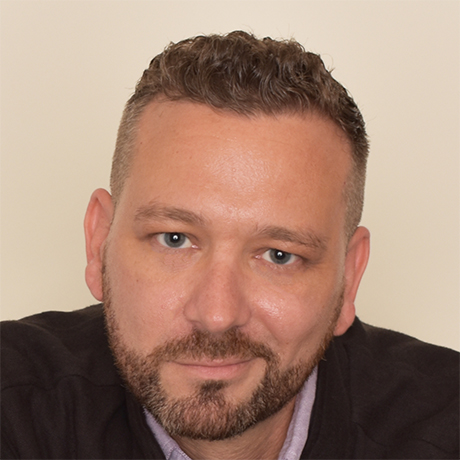 Matthew Graves
A fan of independent cinema and proponent of the Oxford comma, Matthew began his career at a Miami-based tech startup before returning to West Virginia University to pursue his M.A. in World Languages. He has worked at InterExchange since 2006 and currently serves as a Brand Marketing Manager.
Experience American culture and add international skills to your resume.
Sign Up
Learn More
Call Us