---
'Cultural Food Markets by City: New York'
---
5 minutes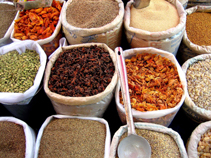 Life abroad can introduce you to a lot of unfamiliar experiences—strange people, strange customs, strange foods. While in the U.S., you are likely to crave the familiar flavors of your homeland, but you'll also have the opportunity to enjoy new foods and tastes of other cultures. The U.S. is the perfect place to indulge new food cravings, as numerous ethnic groups in cities across the country provide an incredibly diverse market of cultural foods.
But if you're craving more familiar flavors and you are in or near a major city, you should be able to find some, if not all, of your favorites from back home. To help give you a little taste of back home and guidance on a few other ethnic foods, we have compiled this reference for cultural food markets in the major U.S. cities, starting with New York.
European
Euro Market
Known to have an amazing selection of fruit spreads and beer, this grocery store in Astoria carries goods from countries near the Mediterranean and Balkan areas.
Spanish
Despaña
Gourmet products exclusively from Spain. They have olive oils, cheeses, and cured meats, as well an exciting menu of made-to-order sandwiches.
Russian
New York boasts a strong Russian community, the most well known living in Brighton Beach, Brooklyn. Easily accessible by NYC subways, you can find Russian stores and restaurants here.
M&I International Foods
Russian food store in Brighton Beach.
Moscow on the Hudson
Free delivery in Manhattan for all of your Russian grocery needs.
Italian
Outside of Little Italy, which is a great place to start looking for your Italian foods, there are also numerous Italian specialty stores that will help you capture that taste of home. Reflecting the rich history of Italian immigrants in New York, the Italian food scene is thriving. Visit some of the recommendations below to see for yourself.
Eataly
A massive complex of everything gourmet Italian, it contains restaurants, espresso and gelato bars, seafood, meats and food stands. A feast for the eyes as well as for the belly!
Buon Italia
Amazing variety in Italian specialty products in Chelsea Market.
Raffetto's
144 W. Houston St. (at MacDougal Street), New York City (212-777-1261)
Specializes in fresh pastas.
Salumeria Biellese
Old New York style seller of Italian meats, since 1925.
Parisi Bakery
Providing fresh Italian bread for over 100 years, also boasts fresh Italian meats and cheeses. Excellent lunch spot with massive sandwiches.
Dipalo's Find Foods
Italian specialty products.
British
Meyers of Keswick
This quaint little shop in the West Village has been serving British expats for years. Get all of your British speciality snacks, sausages, pork pies and scotch eggs.
Tea and Sympathy
Another quaint tea shop in the West Village, it also has a take-out store where you can find an assortment of British novelty snacks, candies and foods. Definitely worth a visit!
Asian
The New York Metropolitan area has two major Chinatown centers and has no shortage of Asian cuisines. Between the Manhattan Chinatown around Canal Street and the area surrounding Main Street in Flushing, Queens you can find any Asian treat your heart desires.
Chinese
Hong Kong Supermarket
Massive Chinese grocery store with unbeatable prices in produce, seafood, sauces and other Chinese cooking essentials. They also carry Japanese, Thai and Vietnamese products.
Deluxe Meat Market
Chinese butcher shop has everything popular in Chinese and Asian cooking, including South East Asian fruits like Durian and Mangosteen to pork belly and rabbit. Also has a large prepared foods section that can help make a cheap lunch, like large pork and cabbage dumplings for 80 cents!
Fay-Da Bakery
Chinese Bakery with all of the essentials- light fluffy cake rolls, curry chicken puffs, barbeque pork buns all under $1.
Dynasty Supermarket
Another large Asian grocery store. Best prices in town!
Japanese
Sunrise Mart
With locations in the East Village and Soho this cute Japanese grocery store will satisfy your needs for Japanese home cooking.
Katagiri & Co
Located further uptown on 59th Street, another cozy Japanese grocery store selling the essentials.
Korean
Han Ah Reum
Primarily a Korean grocery store located in the heart of Korea-town.
Indian
Kalustyan's
Everything you need for cooking Indian food- it will be a challenge to find a spice or rice blend not found in this store!
Curry Hill or Little India is what New Yorker's affectionately call the area surrounding Lexington Avenue and 28th Street. Here you will find a plethora of Indian restaurants that range in price, as well as Indian delis and grocery stores.
East 6th Street between 2nd and 3rd Ave is known as Curry Row because of the prevalence of Indian restaurants in that region. This area also has a number of Indian goods stores with clothing, incense and household items.
South East Asian
Bangkok Center Grocery
Small but excellent Thai grocery store.
Udom Grocery
A small but useful Thai and Indonesian grocery store in Chinatown.
Asia Market Corporation
For all of your South East Asian cooking essentials.
Latin American
Essex Market
A 70-year-old market in the Lower East Side, this market features culinary treats from all over the world, including some Latin American groceries.
Zaragoza Mexican Deli and Grocery
This authentic grocery and eatery carries fine Mexican products that will have you hosting Mexican dinner parties in no time.
C-Town, Associated, Bravo supermarkets
Often times, these chain grocery stores will carry the products that reflect the community they serve. Seek out these grocery stores in Latin neighborhoods and you will likely find what you need.
La Antillana- Supermarket (Carribean-Mainly Dominican)
572 W 207th St
(between Sherman Ave & Vermilyea Ave)
New York, NY 10034
Neighborhood: Inwood
La Antillana sells regular American products in addition to spices made in the dominican republic. They have all the products needed for a Caribbean meal.
Dan's Supermarket- This is kind of a bigger version of La Antillana. They have Dominican products as well as more typical products. Spices like cinnamon and oregano can be found in Dominican packaging.
96 Sherman Avenue
(between Dyckman St & Academy St)
Manhattan, NY 10034
Neighborhoods: Washington Heights, Inwood
La Placita Food Market
Small market with Dominican fruits and produce
152 Nagle Avenue
New York NY 10040
Middle Eastern
Trade Fair
A grocery store chain in Queens. Sometimes crowded, it's a popular store carrying authentic goods from all over the world, conveniently compiled into one shopping experience in Queens.
Sahadi's
Middle Eastern market in Brooklyn, carries many specialty foods sure to satisfy any Middle Eastern Recipe.
African
Osa Adolor African Market
Osa Adolor sells authentic African food supplies and ingredients, as well as other African products and clothing.
El Souk
Carries foods from North Africa, and is an excellent source for North African meats and sausages.
Did we miss your favorite ethnic grocery store? Please share your favorite places to get a taste of back home! Questions and comments are welcome!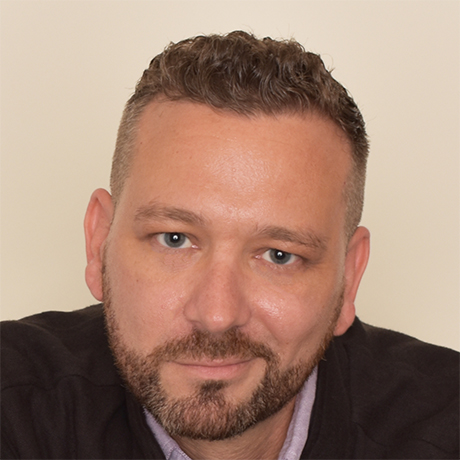 Matthew Graves
A fan of independent cinema and proponent of the Oxford comma, Matthew began his career at a Miami-based tech startup before returning to West Virginia University to pursue his M.A. in World Languages. He has worked at InterExchange since 2006 and currently serves as a Brand Marketing Manager.
Experience American culture and add international skills to your resume.
Sign Up
Learn More
Call Us