---
EMERGENCY NOTICE for All InterExchange Participants
---
2 minutes
YOUR SAFETY IS OUR PRIORITY. IT IS MANDATORY THAT YOU COMPLY WITH ALL EMERGENCY PROCEDURES AND FOLLOW EVACUATION INSTRUCTIONS
A SPECIAL EVACUATION PLAN FOR ALL INTEREXCHANGE PARTICIPANTS IN THE OCEAN CITY, MD AREA IS EFFECTIVE IMMEDIATELY

The following is a notice from the Town of Ocean City Emergency Services
At this time, the Town of Ocean City Emergency Services Officials have ordered that all J-1 Visa participants must be evacuated from Ocean City today, Thursday, August 25, due to expected arrival of Hurricane Irene to our coast.

This is a mandatory evacuation for all J-1 participants. All guests and residents will be evacuated after the participants.

At this time, all participants must follow the instructions below:

Participants must go to the Convention Center (located on 41st Street & Coastal Highway) starting at 10:00am EST today.
From the Convention Center participants will be taken by bus to Perdue Stadium in Salisbury. There participants will board a second bus that will take them to a Red Cross shelter outside of the Eastern Shore, in Baltimore, MD, where participants will be safe from the hurricane.
Participants must bring ALL of their important documents and travel papers, including their passport and DS-2019.
Participants will be allowed to carry one backpack OR one small carry-on that can fit in their lap on the bus. In that bag, participants need to bring valuables, medicine, some toiletries and some clothes. (This bag will remain with the participant at all times).
PARTICIPANGS CAN NOT BRING ALL OF THEIR SUITCASES WITH THEM. There is no way to transport them with participants (and they can not be left behind at the Convention Center). They will be safest left in participants' apartment or if their employer has a place they can store them. Participants should leave their suitcases labeled with their address in their home country in case they need to be shipped to them.
Participants will be given blankets, a cot to sleep on, food, drink, and all things necessary including medical care while they are at the shelter in Baltimore.
There will be computers for participants to use at the shelter in Baltimore, so that they can keep in touch with their family and your program sponsor.
After the hurricane passes, and it is safe to return to Ocean City, participants will be transported back by buses.
If the hurricane causes so much damage that the town of Ocean City is not inhabitable, participants will be assisted by their sponsor to either return home, or go to another area with the USA for the remainder of their program.

Participants must be sure to contact their family before leaving Ocean City, so that they are aware of participants' plans to evacuate. Participants' sponsors have been notified already, and participants should stay in contact with their sponsor in the coming days.

The phone number for up to the minute information regarding the hurricane is 410-723-6666. You can also go to www.oceancitymd.gov and there is a storm update button on the page

Remember, participants' safety is important to everyone. Please go to the Convention Center immediately.

Thank you for your cooperation,

Seasonal Workforce Committee
Greater Ocean City Chamber of Commerce.
FOLLOW THESE INSTRUCTIONS CLOSELY AND STAY SAFE.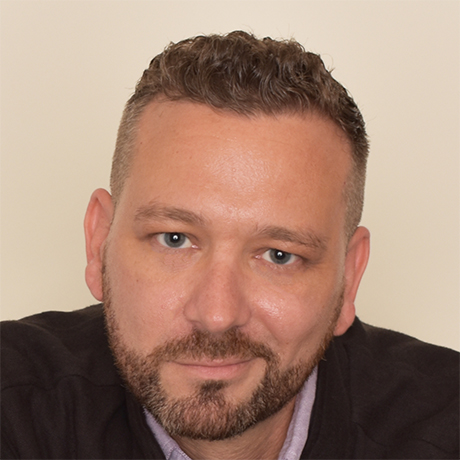 Matthew Graves
A fan of independent cinema and proponent of the Oxford comma, Matthew began his career at a Miami-based tech startup before returning to West Virginia University to pursue his M.A. in World Languages. He has worked at InterExchange since 2006 and currently serves as a Brand Marketing Manager.
Experience American culture and add international skills to your resume.
Sign Up
Learn More
Call Us