---
A U.S. State of Mind
---
6 minutes
by Jenny B., 2011, Intern at InterExchange
"In New York, concrete jungle where dreams are made of…"
Empire Sate of Mind, Alicia Keys, 2009.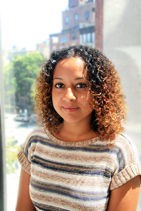 Before I made it to NYC, this song haunted me every single day. The word "dreams' would make me shiver with excitement; now I knew I was going to live and work in the U.S.! As a young French professional, I had always hoped to gain work experience there. But even though the thought of it sounded exciting, this "jungle" seemed very scary…
THE J-1 VISA APPLICATION PROCESS
I knew by experience that going to the USA on a J-1 Visa would not be a walk in the park. But I was convinced that all it takes is to be organized and meticulous. I gathered all the documents required for the J-1 Visa Sponsorship Career Training USA program and submitted my application to my sponsor in the USA –this part was actually much easier than expected. I was thrilled to read the training plan from my host company; it covered all the tasks/duties that I wanted to do/achieve. Within two weeks I received the paperwork that would allow me to apply for the J-1 visa at the U.S. Embassy in Paris. How exciting! And stressful… I was aware that there was no reason for me to be denied a visa, but I could not help imagining the worst. I could not bear the idea of not going, I had to go. I prepared for my interview and was surprised to realize that none of the questions I had worked on were asked. Everything went very well and the Consular Officer made my day by saying "Thank you Miss, you will receive your visa in a couple of days". I kept my composure and raced out of the building. I released a piercing 'YES!!' once I was out of sight and was already picturing myself wandering in Central Park in less than a week. It was happening… America was not out of reach anymore!
THE QUESTIONING
Although I had been traveling for the past 9 years, for the first time of my life I was going overseas on my own. The thought of it would raise all the fears a new challenge can possibly involve: What if I do not like it? Will the training meet my expectations? Will I meet people and make new friends? Will I have sufficient financial resources? Will I be able to handle loneliness? Will my English proficiency be good enough at work?
The list would go on forever but I had an easy answer to all of them: I will be fine. I would force myself to only focus on the positive aspects: I will be doing a job that I like; I will be gaining valuable work experience, I will meet new people at work and at the residence; I will experience the American way of life, be able to travel around America, etc. It is all going to be fine!
D-DAY: THE CHALLENGE IS ON
Excitement and fear would play with my mind for the entire journey. By the end of my first day in NY, I was too exhausted to think or to realize that I had made it to NYC. The second day was a wake-up call: this will be harder than I thought. I was already feeling lonely and paradoxically I could not find the energy or will to talk to anyone. I was living in a residence welcoming nearly 300 young ladies and still I was lonely. How can this be possible? Have I made the right choice by coming here?
I embraced the third day more determined than ever to adopt a positive 'attitude' and to leave my doubts behind. I made a resolution: I would approach the first girl that I would meet that day. And so did I. She turned out to be a 'freshener' just like me and had not met anybody yet. Perfect pick! And so started a new friendship. We both made other friends over the next few days and began to organize every activity altogether. Relieved that I had tackled one my biggest concerns, I could now enjoy NYC: I was amazed by the city, the people and was hungry for new adventures.
BEING A WORKING GIRL IN THE U.S.
Here was the real challenge: I was going to work in a new company for the next 6 to 12 months. The work experience had to meet my expectations. Like most Europeans, I had always pictured American employees as workaholics and I was expected to work in a stressful and strict environment. I knew my supervisor was nothing like the Devil in the 'Devil wears Prada', but who knew about the rest of the team? Once again my fear was quickly washed away. On the first day of work my supervisor met with me for a couple of hours and answered all my questions; another colleague took me on a guided tour of the company and introduced me to the 60 employees. Everyone was friendly and made me feel very welcome. My training schedule was matching the initial training plan perfectly and I could already tell that I will get on with my colleagues. I could not wait to start!
SETTLING DOWN IN A NEW PLACE
Here was the part that I enjoyed the least but I was lucky to have everything sorted within a week. Time management is essential at this stage. On top of absorbing a lot of new information at work, you have to organize your accommodation, transportation, Social Security number, bank account, Internet connection, telephone, etc. Thankfully, most of the information was easy to find on the Internet; my sponsor and colleagues were also always happy to answer my hundreds of questions.
WHAT IS LEFT TO WORRY ABOUT NOW?
Once I was all settled down I realized that there were still a couple of concerns that I had not resolved. These seemed insignificant to me at first but would become embarrassing later. The first issue was that I could not work out how to tip and whether prices were including tax or not. I found it very confusing but I assumed that I would always ask my friends or colleagues. Eventually one day I happened to buy some take away for lunch and finally decided to eat it in while reading my book. Dilemma… Am I supposed to tip now? I rushed to my computer to read the blog post 'Tipping and Sales Tax in the U.S.' The information was very helpful; however it does not resolve my other issue: I cannot count.
Another concern was that I had to adapt my English vocabulary again. After living in the UK and then in Australia, I have realized that some words and expressions could not be used or were even inappropriate in the U.S. However people are patient and understand the cultural difference; they are always happy to teach me new words.
LIVING THE DREAM
This experience is unique and has made me realize a few things that I would like to share. First, you are the only one who has the power of shaping your future career; you will be spending at least 32 hours a week working at an American company; you ought to make sure that your work experience is successful. Be careful when selecting your host company; ensure that your supervisor and colleagues will be available for you and that the training plan contains everything that was agreed.
Second, it is surprisingly easy to meet people when you are alone. Force yourself to talk to people, to take some initiative and always remember that there are plenty of interns, trainees and students in the U.S. There are many ways to meet people!
Last but not least, no matter where you are in America, you have to be proactive and try to make the most of your experience; time does fly…
To conclude, being an intern/trainee in the U.S. is all about a "State of Mind". You need to focus on the positive, even in seemingly negative circumstances. Every cloud has a 'silver lining'!
So far, coming to the U.S. was one of the best decisions I have ever made. I am living the dream…!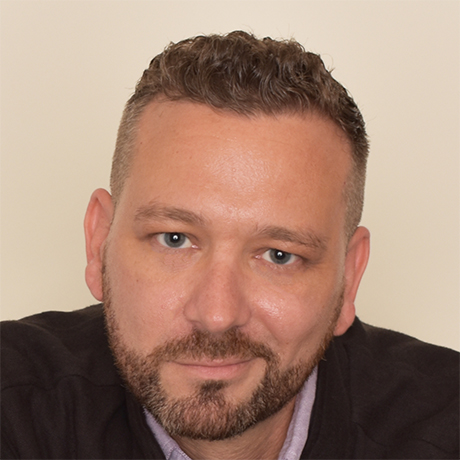 Matthew Graves
A fan of independent cinema and proponent of the Oxford comma, Matthew began his career at a Miami-based tech startup before returning to West Virginia University to pursue his M.A. in World Languages. He has worked at InterExchange since 2006 and currently serves as a Brand Marketing Manager.
Experience American culture and add international skills to your resume.
Sign Up
Learn More
Call Us