---
Top 10 Travel Deal Websites
---
2 minutes
While interning or training in the U.S., we hope you'll take advantage of your weekends and vacation time to travel throughout the country or even to other countries. The following sites will help give you some great travel ideas at an even better price.
CheapCaribbean.com: This site has tons of great deals to popular beach destinations, including Jamaica, Mexico, Aruba and the Dominican Republic.
TravelZoo.com: Travel Zoo compiles a list of the Top 20 travel deals available on the web. They also feature some great last minute deals.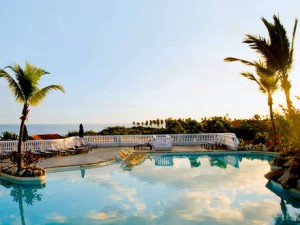 Image courtesy of Living Social Escapes
Living Social Escapes: In addition to offering daily deals for your city, Living Social also provides travel deals. You can search for properties by location or by interest, i.e. skiing or beaches.
Groupon Getaways: Partnered with another one of our other top travel deal websites, Expedia.com, Groupon Getaways offers excellent opportunities for travel with their flash deals.
Kayak.com: Kayak is arguably the most comprehensive site for searching for travel deals, because it compares many travel sites at once.  Their nifty "Explore" feature also let's you see how far your money will take you. You can input your budget, ideal weather, and things to do, and it will tell you where you can afford to travel and when.
Apple Vacations: This site has some exceptional vacation packages, not to mention a huge variety of destinations.
Jetsetter.com: Flash sales on high-end properties in the U.S. and around the world.
Travelocity.com: Travelocity is another site that lets you save money by booking for flight and accommodations together. They are also known for providing excellent customer support.
Orbitz.com: Orbitz is a great option if you want to book everything together (flight, accommodation, car, etc.) They have a list of their top travel deals and also frequently offer extra discounts with promotional codes.
Tips
Many of the sites listed above also have their own smart phone apps to let you search for vacation deals on the go.
Manage your subscriptions: Many of these websites will make you sign up with your email address. To avoid being bombarded with emails, you can always manage your settings and how often you wish to receive their emails directly on the website.
Before you book, make sure you understand the full terms of the deal, as some have blackout dates (dates on which you cannot travel) or do not include additional fees such as resort taxes.
It's also a good idea to check reviews (consider Trip Advisor) of the specific hotel or resort.
Read more of our travel resources!
Safe Travels!
Allison
Allison joined the InterExchange team in 2011 and holds a B.A. in International Affairs and an M.A. in Higher Education. She oversees the daily operations of the Career Training USA program where she has the privilege of working with students and professionals from around the world pursuing U.S. internships and training programs. Allison is originally from Massachusetts and studied abroad in Buenos Aires, Argentina.
Experience American culture and add international skills to your resume.
Sign Up
Learn More
Call Us