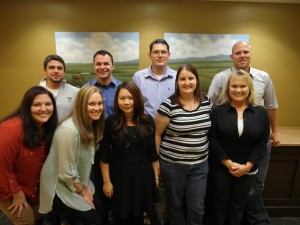 Why should you host a J-1 intern or trainee at your company? Hosting not only gives the intern or trainee an amazing opportunity to learn about life and work in the United States, but it also brings an array of benefits to your company as well. Since the mission of the J-1 intern and trainee visa program combines cultural exchange with career training, hosting can enhance every aspect of your workplace.
As a host employer, you'll have confidence that the interns and trainees who participate in our program must be qualified in their field and motivated by clear goals. They are also dedicated to learning about American culture and values, as well as sharing the culture and values of their home country to you. Their fresh perspectives and new ideas can invigorate you and your employees, and many host employers tell us that they learn as much as they teach.
International Interns and Trainees Are:
Committed and reliable
Passionate and motivated
Adaptable, flexible and resourceful
Great team players
Able to work independently and take initiative
Conscientious and pay attention to detail
They Have Great:
Communication skills
Technological skills
Creative and analytical skills
Attitudes and confidence
Many of our host employers find that they have such a wonderful experience that they continue to host exceptional international interns and trainees through our program again and again. Here is what some of them have to say:
"The interns and trainees are highly motivated, enthusiastic and bring a different skill set. Our experience is that international young professionals are beneficial for the dynamics within the office."
"In general, we feel that an international intern is more motivated and invested in his learning process due to the larger commitment being made by traveling overseas."
"What most stands out about an international trainee, is their dedication and work ethic."
"It brings more diversity, culture, and new insights to our company. We learn from them as much as they learn from us."
Read more host employer testimonials.
Ani Kington
Originally from Columbus, Ohio, Ani is a fan of exploring new places through photography and the local cuisine. After earning her BFA in photography from NYU and gaining communications experience at International Planned Parenthood Federation, she joined InterExchange in 2012, and worked as the Marketing Producer until 2016.