---
Memphis City Guide: What to Do, See & Eat!
---
5 minutes
Memphis is the largest city in the state of Tennessee with a population over 650,000. It was founded on May 22, 1819 and named after the ancient capital of Egypt on the Nile River.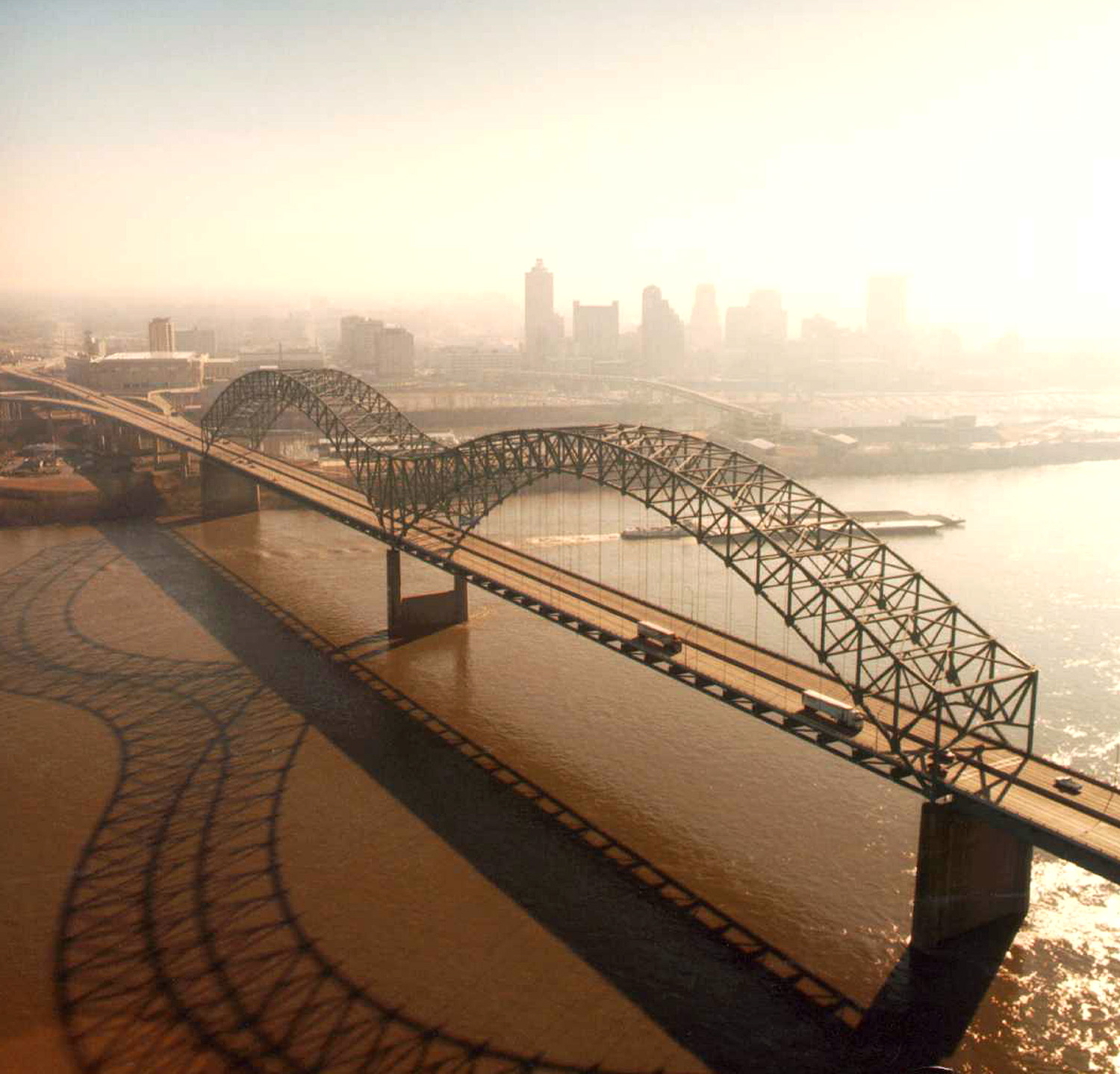 Getting to Memphis
Memphis is on the Southwestern corner of Tennessee. It is bordered by the Mississippi River and the state of Arkansas to the west and the state of Mississippi to the south.
By Air: Memphis International Airport  is the main airport and home to the primary FedEx distribution center which makes it the busiest cargo airport in the United States. Delta Airlines consistently provides regional flights to/from Memphis.
By Bus: Greyhound provides bus service and routes to/from Memphis.
By Train: Amtrak provides train service up and down the Mississippi with many routes stopping in Memphis.
Getting Around
Driving: Traveling by car is the easiest way to get around Memphis if you would like to see more than the Downtown Area.
Public Transportation: Bus Service is provided by the MATA. Keep in mind that some routes are not serviced very well in the evenings.
Walking: Downtown Memphis is very pedestrian friendly, and there are many walking tours offered in this part of Memphis.
Weather and Climate
Summers in Memphis can be very hot and humid. Early fall is pleasantly milder than summer, while late fall is cooler and rainy. Winters tend to be brief and mild, however cold winter rain can be a nuisance. Memphis is most beautiful in the spring when all the trees and flowers are blooming and it is not quite as hot.
The following are the normal daily temperature ranges for Memphis: January 31-48°F (-1 to 9°C); February 35-53°F (2-12°C); March 43-63°F (6-17°C); April 52-73°F (11-23°C); May 61-81°F (16-27°C); June 69-89°F (21-32°C); July 73-92°F (23-33°C); August 71-91°F (22-33°C); September 64-84°F (18-29°C); October 52-74°F (11-23°C); November 43-62°F (6-17°C); December 35-52°F (2-11°C).
Things to Do and See
Beale Street – Known as the "Home of the Blues", Beale Street is the heart of entertainment in Memphis. With many blues clubs and restaurants it is a great place to visit for some cheap delicious food and good music. Some popular venues for music and food are:
Check the club's website to take a look at their event calendar or just head to Beale Street and follow your ears.
Graceland - Home of the "King of Rock & Roll", Elvis Presley. Graceland is the number one tourist attraction in Memphis. Visitors get a tour of Elvis' mansion and collections.
Memphis Botanic Gardens – The Memphis Botanic Gardens offers 96-acres of botanical gardens with 23 specialty gardens including the Japanese Garden of Tranquility.
Memphis Zoo - Home to over 3,500 animals representing more than 500 species. Founded in 1906, the zoo now spans over 700 acres connecting people with wildlife.
Mississippi River - Take a walk along the Mississippi river. The adjacent land and parks provide beautiful views of the river.
. was assassinated on April 4th, 1968.
Pink Palace Museum – Featuring a variety of exhibits relating to Memphis history. One exhibit showcases a replica of the original Piggy Wiggly store, the first self-service grocery store.
Shelby Farms Park Conservatory – One of the twenty largest urban parks in the U.S., at 4,500 acres it covers more than five times the area of Central Park in New York City. With bike rentals, horseback riding, hiking and running trails, the park has plenty to offer.
Stax Museum of American Soul Music -  Formerly the home of Stax Records and musicians such as Otis Redding and Isaac Hayes. The museum is now dedicated to preserving Memphis' soul music.
Sun Studio - The recording studio considered the birthplace of rock & roll. Sun Studio was the recording home to many musicians such as Elvis Presley, Johnny Cash, and Ike Turner. It still functions as a recording studio but is also a major tourist attraction in Memphis with daily tours.
Things to Eat
Memphis-style Barbecue - One of the four predominant regional styles of barbecue in the U.S., the other three being Carolina, Kansas City, and Texas. Memphis is known for their "dry" ribs, which are covered with a salt and spice mixture and slow cooked in a pit.
Some places to try some delicious and affordable Memphis-style BBQ:
The menus at these restaurants have many BBQ items, but ribs are what Memphis-style bbq is known for!
Not in the mood for BBQ? Memphis has plenty of other great restaurants.
Cheap
Gus's World Famous Hot & Spicy Chicken – Excellent Fried Chicken
Bounty on Broad – Family style "new American" dishes
Casablanca Restaurant – Middle Eastern and Moroccan cuisine
Not so cheap
Restaurant Iris - Cajun and Creole cuisine
Flight Restaurant & Wine Bar - Delicious food and wine pairings
McEwen's On Monroe - Southern American dishes
For more things to do in Memphis on a tight budget: Top 10 Things to Do for Under $10 in Memphis
Other Helpful Resources:
Nabil Yafai
A Brooklyn native, Nabil loves traveling, cooking, and riding his bike to the beach. He joined InterExchange in 2014 and currently assists international participants with obtaining J-1 Visa sponsorship as the Admissions Coordinator for Career Training USA.
Experience American culture and add international skills to your resume.
Sign Up
Learn More
Call Us