---
Documenting Your Experience in the U.S.
---
5 minutes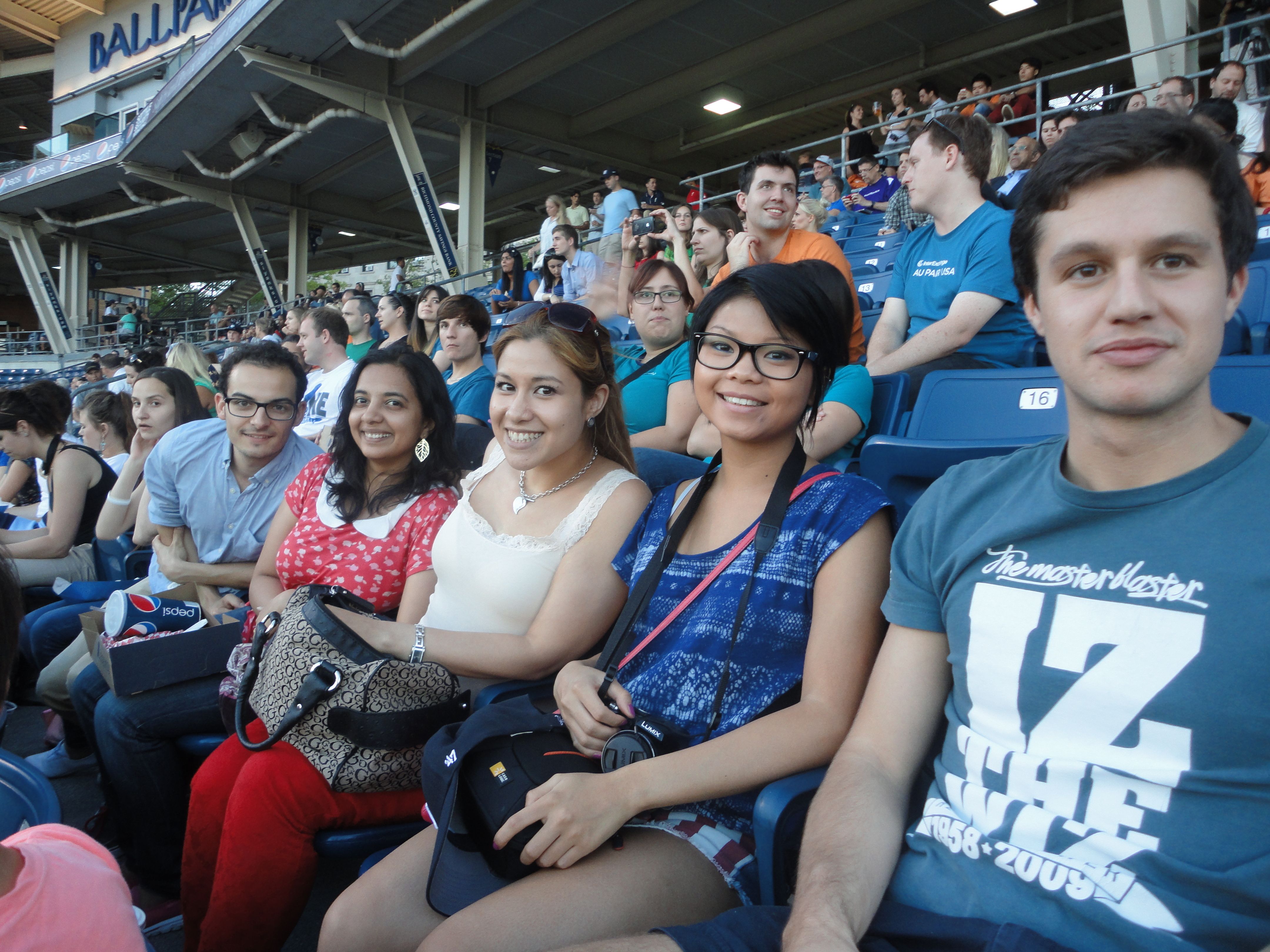 Doing an internship or training program abroad can be one of the most incredible experiences of your life. You learn new skills, grow as a person, travel to new places and participate in new activities. Setting up a plan to document your time will allow you to share your experience with your friends and family and is a great way to revisit and remember the your time in the U.S. after you've returned home.
When thinking about your plan, you should be honest with yourself about what activities you will be able to stick with. If you're a person who has never kept up with a travel journal past the first few days, planning to write a thousand-word blog post every day probably isn't going to work. Do you love to write? Take photographs? Tweet? There are so many options for sharing your thoughts and experiences. If you choose a method you enjoy, you're more likely to do it.
Blogging
Many people choose to write a blog. There are many platforms that host blogs and make it easy to combine written posts with pictures. It is a great way to keep everybody updated on what you are doing. Some commonly used blogging platforms are blog.com, tumblr.com, penzu.com, squarespace.com, weebly.com, wix.com and wordpress.com. These are not the only sites, but one of these should be suitable for you and they're all free! If you decide to blog, it's probably a good idea to set up a schedule to make sure you do it regularly. If something amazing happens, you can always throw in an extra post. Make sure you take pictures so you can upload those, too. We also invite all Career Training USA participants to contribute to our blog. Look for an email from us throughout your program, and share some of your blog posts with us. We'll post them on our blog for all current and prospective Career Training participants to see, too.
Photo Sharing
If you prefer visual communication, photo sharing sites can be a great way to make your photos available to others. Many of them charge storage fees, but there are a few free ones such as: flickr.com, shutterfly.com, Google+ photos, Instagram and Facebook. Each of these sites is slightly different, and it is worth looking at a few to see what will work best for you. You can create a gallery, continually adding photos as you go in all of them. However, some sites offer other options - you may be able to create hard copy photo albums, or versions to hang on your wall when you return home, for example. If you plan on doing any traveling during your program, photos can be a great way of sharing. Again, setting a schedule is important if you want to keep up with it. Maybe plan on snapping pics as often as possible, then uploading them every Sunday. Then your friends and family will know when they can go look for new photos. 
Video Sharing
Many phones give you the option to take short movies, which can be uploaded to video sites. You can take a walk through your neighborhood, or show your family your office and introduce your co-workers live. There are several video sharing sites that are free and easy to use, like: YouTube.com, Vimeo.com, Dailymotion.com and Flickr.com. The site Metacafe.com will even pay you for your video post if it gets more than 1000 views. Like photo sharing sites, each video sharing site is slightly different, and it is worth doing a little research before you decide on a site. Watching short videos about your life in the U.S. can give your friends and family a real taste of what you are doing.
Social Media
Most people have Facebook, Twitter or Instagram accounts, so that can be a great way of reaching out to people without them having to go a specific site. It is also good for people who don't feel they can commit to writing a whole blog every week but still want to keep friends and family updated. Since we are so accustomed to using these sites, we can forget that we are trying to document a specific experience, so try to use them consciously. Like other forms of documentation, you should set up a schedule to make sure you post regularly.
General Tips and Ideas
Create a narrative that your followers can understand and put together to see a picture of your trip. Whether written or visual, your communication should be consistent and encompass several different aspects of your life in the U.S. As long as you post regularly, your friends and family will continue to follow your progress, and you will end your program with a complete story of your experience that you can access whenever you want.
Think about what you want to say. To help people understand your everyday life, tell them about your apartment, the place you get coffee in the morning, your office, your friends. To remind them what an amazing person you are for undertaking this program, share your triumphs at your internship or training program, your moments of culture shock, and your travels through the U.S.
Sharing Your Story
You can share with as many or as few people as you like. If you are very private, you can use one of the sites where no one can see what you post except those you invite. If you want to tell the world, you can post publicly almost anywhere. If you have documented your experience and want to share it with other interns and trainees, and or people who are hoping to follow in your footsteps, let us know and we'll help! The most inspiring part of this program is the stories of our participants.
Returning to your Home Country
Once you complete your program and return home, you will likely be excited to tell everyone about your time in the U.S. Here are some more ideas on how to share your cultural exchange experience upon returning to your home country.
Elizabeth Cummings
Liz got the travel bug as a teenager when she volunteered in Mexico. After extensive travel, interning and studying abroad, she is excited to help others fulfill their dreams of experiencing another culture through InterExchange's Career Training USA program.
Experience American culture and add international skills to your resume.
Sign Up
Learn More
Call Us