---
Career Training Alumni Highlights - Summer 2017
---
4 minutes
Doing an internship in the U.S. through InterExchange Career Training USA is a great way to kickstart your career! Our alumni are part of an incredible network of people all over the world making their dreams a reality. A few of them have been kind enough to give us an update on what they're doing now and we wanted to share their successes!
2016 Alumni
"Following my time interning in New York with the Clinton Foundation, I have relocated to Copenhagen, Denmark where I work for the Bahrain Center for Human Rights in a Research and Communications role. I never expected to be working in a role that I found rewarding so soon after graduation, and I think that my international experience through InterExchange really helped in my job hunt!" Rebecca Hickman from the United Kingdom, 2016
"It was the best experience in my life, I discovered and learned a lot of things. I open my mind and now I have more good opportunities to find a future job." Barbara Stallone from Italy, 2016
"My internship in Boston made me develop professionally, as well as on a personal level. It gave me perspective on what I wanted to work with in the future and opened up paths. I got the opportunity to explore a different work culture at my internship but also cultural exchange in my free time. It was definitely a great decision for my career and I would recommend anyone to do the same!" Anna Magnberg from Sweden, 2016
"From May 2015 to March 2016, I moved to a small island called Guam in the Pacific Ocean to participate in an internship at a resort named Pacific Islands Club. A year on this beautiful [island] was the best year of my life that I will cherish for as long as I live. I never thought of my internship as just a job, yet it opened the doors to a surface of diverse culture and new experience. I am grateful for InterExchange for giving me the opportunity to see that there is more to this world that I never even dreamed of. Today, I work at one of the finest hotels in the world, Four Seasons Hotel Seoul, in the sales and marketing department. Thank you InterExchange, you have truly made a difference in my life." So Jeong Park from South Korea, 2016
2012 Alumni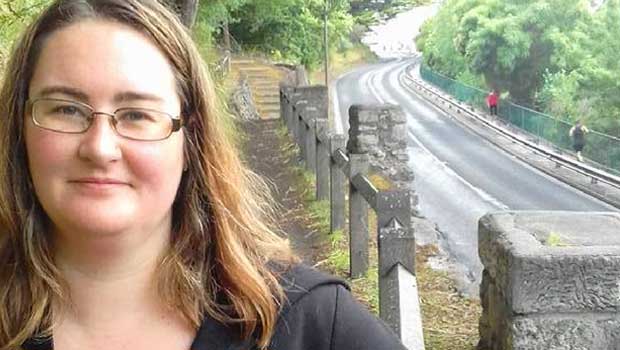 "Since undertaking the internship, I completed my Bachelor of Arts as soon as I returned home to Australia. I took a few months off to travel to Tasmania and then looked for work. I've completed a Certificate IV in Business Admin, and have worked for SACE Board Publishing on a temporary basis. Worked at TAFE SA in administration for two years, worked for Department of Education as Library/ICT Assistant, and currently working in Records Management for Department of Premier & Cabinet. I keep in touch with my former colleagues in San Francisco using LinkedIn. Some of them have moved to new positions with new companies. Personal successes include doing side work for my own arts organization over the last few years and getting the name out there. People that work with me give me respect. I've definitely learnt to be a stronger communicator and manage higher workloads after being in the big city." Angela Darlington from Australia, 2012
2011 Alumni
"The biggest take-away from my internship in the USA was definitely my new network - after moving back after finishing my internship I ended up moving to Sweden and continued working for the same company for three-and-a-half years, in two different countries. In addition to my network, I grew in confidence, problem-solving skills and also still, five-and-a-half years later - it was the best summer ever!" Mari Multamaki from Finland, 2011
Take your first step towards an amazing future by doing an internship in the U.S. Sign up today!
Elizabeth Cummings
Liz got the travel bug as a teenager when she volunteered in Mexico. After extensive travel, interning and studying abroad, she is excited to help others fulfill their dreams of experiencing another culture through InterExchange's Career Training USA program.
Experience American culture and add international skills to your resume.
Sign Up
Learn More
Call Us