---
Free English Language Help NYC, LA, DC, SF, CHICAGO, MIAMI, BOSTON
---
5 minute read
So, you've started working at your internship program but you're not as confident in your English language skills as you'd like to be. Your English will naturally improve during your program in the U.S., but you can also take advantage of free English learning resources offered in your city to speed up your English proficiency.
We've compiled a list of programs that offer English language resources and free classes in the New York City, Los Angeles, San Francisco, Chicago, Miami, Boston and Washington DC metropolitan areas. Listed below are programs at public libraries, universities, and other locations that offer free classes for anyone looking to improve their English skills. You'll be speaking like a local in no time!
New York City Los Angeles Washington, D.C. San Francisco Chicago Boston Miami

New York City
Queens
Lefrak City Library
Free English conversation classes at 10:30 am
98-30 57 Avenue
Corona, NY 11368
(718) 592–7677
Library: Astoria and other Queens Libraries
14-01 Astoria Boulevard
Astoria, NY 11102
(718) 278-2220
http://www.queenslibrary.org/index.aspx?page_nm=ALP_English
http://www.queenslibrary.org/index.aspx?page_nm=Adult_Literacy_learn_english_esol
LaGuardia Community College, Division of Adult and Continuing Education
Offers free English as a Second Language (ESL) and civics classes for individuals ages 18 and over.
29-10 Thomson Ave, Room C250
Long Island City, NY 11101
(718) 482-5460
Queensborough Community College
Free English as a Second Language (ESL) classes.
CUNY Center for Higher Education,
39-07 Prince Street, 2nd Floor
Flushing, NY 11355
(718) 640-9238
Astoria Community Church
For more information email Steve or Cristina: ESL@AstoriaChurch.org
(718) 710-5541
Manhattan
Andy Bell-Two locations
Free English classes in NYC for adults who live in NYC aged 21 and over. Classes are advanced and emphasize listening and speaking.
1199 Citizenship Program
330 West 42nd St, 4th floor
New York, NY 10036
(212) 284-9275
Community Impact, Columbia University
English as a Second Language (ESL) Program
105 Earl Hall, MC2010
2980 Broadway
New York, NY 10027
(212) 854–1492
Bronx
Highbridge Community Life Center
Offers free English as a Second Language (ESL) and civics classes.
979 Ogden Ave
Bronx, NY 10452
646-393-9533
ASPIRA of New York, Inc. at Project B.E.A.M. 1
Offers free English as a Second Language (ESL) and general English classes for people age 21 and over.
Middle School 343
345 Brook Ave
Bronx, NY 10454
(718) 585-3353
Brooklyn
El Puente de Williamsburg
Offers free English as a Second Language (ESL) for people ages 21 and over.
211 South 4th Street
Brooklyn, NY 11211
(718) 387-0404
New York City College of Technology, Adult Learning Center
Offers free English as a Second Language (ESL) classes for people ages 19 and over.
Howard Building
25 Chapel Street, 4th Floor
Brooklyn, NY 11201
(718) 552-1170
Project Reach Youth
Offers free English as a Second Language (ESL) and civics courses on Mondays.
199 14th Street, 3rd Floor,
Brooklyn, NY 11215
(718) 768-0753
Conversation Partners
The websites listed below are for conversation partners. Conversation partners are people who often want to learn your native language and can help you improve your English speaking skills at the same time.
Language Exchange Community – Specifically NYC Website
This website connects you with other individuals who are interested in becoming language partners primarily through three modes of communication: face-to-face, pen-pal, or text and voice chat. Sign up and connect with other people interested in language exchange.
New York Public Library with New York Cares
Practice conversation with library volunteers. For the most current information, please call The New York Public Library's Office of Teaching & Learning, Literacy and Outreach at (212) 340-0918 between 9 a.m. and 5 p.m., Monday to Friday. Multiple locations at various New York Public Libraries.
(212) 340-0918
International Center of New York – Conversation Topics and Tips
This website provides helpful conversation topics and tips for you and your conversation partner.
Los Angeles
Kaplan
FREE English as a Second Language (ESL) Wednesdays at the Westwood Center
1133 Westwood Blvd, Suite 201
Los Angeles, CA 90024
For more information: Call (310) 824-6938 or email Shawn at shawn.whelan@kaplan.com
(310) 824-6938
Teaching House Los Angeles
GEOS English Academy
21235 Hawthorne Blvd, Suite 206/208
Torrance, CA 90503
East Los Angeles College
Offers (ESL three days a week, Monday-Wednesday 6:00 – 7:45pm. Free to the community. Visit www.elac.edu for contact information.
Los Angeles Public Library
Offers ESL tours that highlight the ESL learning resources offered by the library. Tours are given in English and can be booked by calling the Docent Office at (213) 228-7168.
(213) 228-7168
Los Angeles City College
English Literacy Program: (part of the Workforce Readiness Academy)
This program offers free, open entry, non-credit ESL and Vocational ESL classes which provide the essential English skills needed to survive in a predominantly English speaking society. The curriculum will develop the student's writing, reading and verbal communication abilities.
City College at Wilshire
3020 Wilshire Blvd
Los Angeles, CA 90010
(323) 953-4000 ext. 2230
Westside Community Adult School
English as a Second Language (ESL) classes are free and offered in this school in the mornings, afternoons and evenings.
Washington, D.C.
Lado International College, DC Center
Provides free English as a Second Language (ESL) classes.
Read Out Loud
On this site, you can look for a program where you can get a tutor, or find places you can go to classes to study reading and writing, GED, or English-as-a-Second Language.
Carlos Rosario International Public Charter School
Offers eight levels of English as a Second Language (ESL) classes. Students must purchase books and materials.
1100 Harvard St, NW
Washington, DC 20009
New Comer Service Org
Provides free evening English classes in both the DC and Virginia offices. Classes are open to newcomers from all countries and are geared toward beginners and intermediate-level students.
Washington DC Office
1628 16th Street, NW
Washington, DC 20009
(202) 462-4330
People Without Borders-World Class Language Institute
This organization offers an opportunity to improve language skills for career advancement and personal development. The World Class Language Institute provides conversational English classes at Beginning, Intermediate and Advanced levels.
DC Metro English- Meet-Up Group
The DC Metro English as a Second Language (ESL) Club of Washington DC is a wonderful group of international people living in and around the Washington DC (DC/MD/VA) area. The meet-up is for internationals and native English speakers.
San Francisco
San Francisco Civic Center
750 Eddy Street
San Francisco, CA 94109
415) 561-1875
City College of San Francisco
50 Phelan Ave
San Francisco, CA 94112
Transworld School
Call to inquire about when they offer Free English as a Second Language (ESL) classes on select days.
701 Sutter Street, 6th Floor
(415) 928-2835
St. Giles International
785 Market Street #300
San Francisco, CA 94103-2006
(415) 788-3552
Chicago
Truman College of Chicago
(773) 907-4350
Literacy Chicago
17 North State Street
Suite 1010
Chicago, IL 60602
(312) 870-1100
Chicago Cares- Community Services/Non-Profit
Call to Inquire about free ESL resources
(312) 780-0800
Boston
Watertown Public Library
This website has a comprehensive list of free ESL progams in the Boston Area.
Teaching House-Boston
http://www.teachinghouse.com/
Boston Learn English Meet-Up
http://www.meetup.com/
Miami
Miami Dade College
http://www.mdc.edu/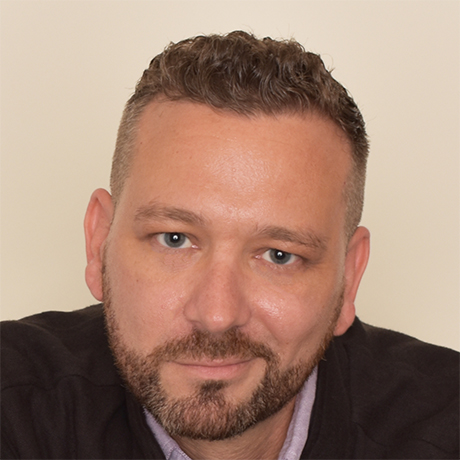 By Matthew Graves
A fan of independent cinema and proponent of the Oxford comma, Matthew began his career at a Miami-based tech startup before returning to West Virginia University to pursue his M.A. in World Languages. He has worked at InterExchange since 2006 and currently serves as a Brand Marketing Manager.
Experience American culture and add international skills to your resume.
Sign Up
Learn More
Call Us