---
How Did Mirela's U.S. Experience Change Her Career Path?
---
2 minutes
We recently got back in touch with Mirela Dufrayer Martins, who came to the U.S. on a J-1 Trainee program in February 2014 and trained for six months at a marketing company in New York City. We got to see how things have been going for her since she left the U.S. in 2014, and we were delighted to learn about her professional success.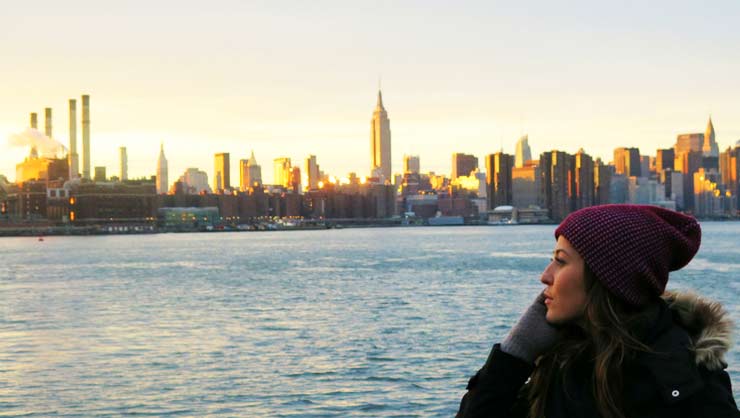 From Trainee to Marketing Manager: Mirela's Journey
Mirela is now the a Marketing Manager for the company GlutenFree Box in her home country of Brazil. As she reflected back on her experience in the U.S. and the fond memories from that time, she talked about how she cherished the opportunity that her U.S. host company gave her to gain "experience first hand of what was like to work with leading companies in my field of work, like Nike, American Express and Pepsi Co."
During her training, she was able to gain more independence, increase her confidence at work, improve her leadership skills, gain better intercultural communication skills, and gain a sense of personal fulfillment.
In the U.S., they have a sense of organization and proactiveness that I really admired during my stay. As I returned to Brazil, I implemented this in my daily life, both personal and professional.
A Unique Opportunity to Learn and Grow
Because of these skills she was able to foster in her training, she was able to find a job in Brazil much easier. She credits the amount of responsibility that she was given during her traineeship for her success!
My ability to be a leader at such a young age was definitely because of working in the U.S. In my home country, every young professional is guided closely and given only a small part in projects and that do not help evolving their skills. In the U.S., they do it differently. From the start, they give responsibilities to new professionals and let them freely decide their course of action and control their schedule and due dates. That means that from the beginning, interns and trainees don't depended on others to evolve their professional skills and are able to do that by themselves, being a great asset for a leader in the future by not only being able to learn but also being able to teach and develop others.
A Career Changing Program
Mirela concluded by reiterating that she could not have become the professional that she is today were it not for her experience in the United States.
It's a career-changing program. You not only learn a lot about your field of work, but you also discover a lot about who you are as a professional. I feel that deciding to do this program has changed my professional career forever. I couldn't be the professional I am today and that I hope to be one day without having doing this program in the past.
Kristen Gartside
Kristen started at InterExchange Career Training USA in 2016 after returning from a year-long internship in London. She is thrilled to be able to help InterExchange participants embark on their very own internships abroad in the U.S. Kristen currently lives in New York City, holds a masters degree from the University of Oxford, and is hoping to travel to every corner of the globe.
Experience American culture and add international skills to your resume.
Sign Up
Learn More
Call Us