---
Stefan's Adventure in U.S. Shipping
---
3 minutes
Stefan Soerensen from Denmark just completed a 15-month training program in logistics with Nordic Tankers in Connecticut. He recently filled us in on the details of his fascinating experience in the world of shipping and what he learned from his American colleagues.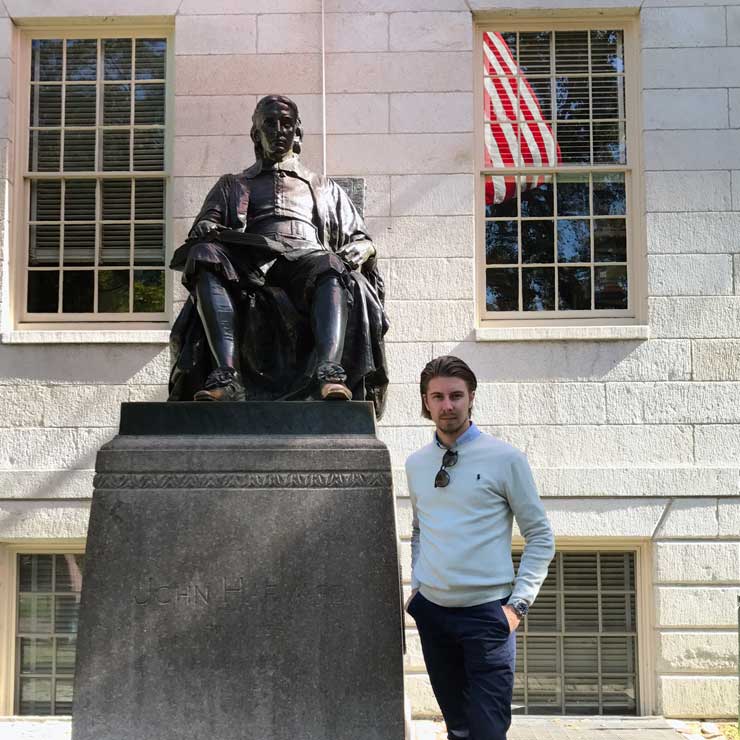 Why did you want to train with Nordic Tankers? What were the professional goals you wanted to achieve?
I wanted to train with Nordic Tankers in order to improve my skills and myself. I learned the complicated trade (U.S. voyages, regional trade relations and patterns) and coordinated many things at the same time in busy situations.
Describe your training program.
Every day is different and interesting: working with vessels trading around the world, calling different ports, talking to people with various backgrounds, learning how to prioritize and work efficiently. I went onboard one of our vessels and sailed from Colombia to the U.S. In that respect, I got hands on and saw what kind of complicated trade Nordic Tankers do. I visited Nordic Tankers office in Houston where many of our vessels come to load and discharge cargoes.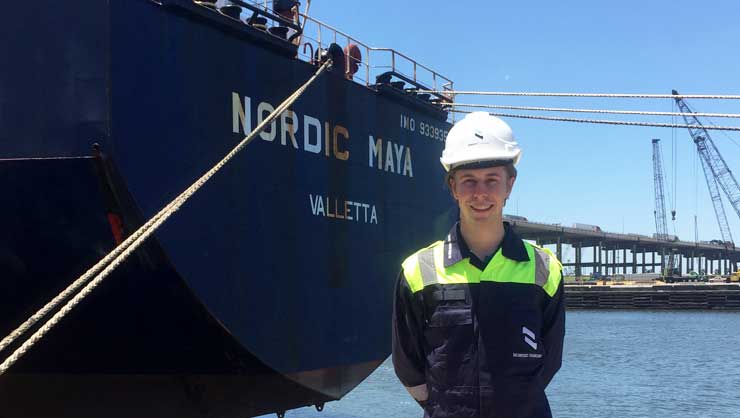 Describe two or three successes you've achieved during your program so far.
Stowing the vessel the best possible way, optimize the port turnaround and thereby increase the daily earnings. Create and build good relations with the people on board the vessels.
What are some of the skills that you've been able to develop?
I developed my skills within the sophisticated chemical trade and the proper cargo handling which are required. Complicated programs for the vessels with complex stowage programs including compatibility, heat adjacent temperatures, and last cargoes. Optimization of the daily earnings. Communicating with people from various cultures.
In addition to the professional experience, what have you enjoyed most about working with your employer?
The teamwork in the office and how amazing and friendly all the people are. They gave me the best time and I will always remember that.
What do you want to do next and how do you think this experience will impact your future career?
My skills and knowledge has significantly improved and this will assist me to improve myself even more in the future. I will continue working with Nordic Tankers in Denmark.
Tell me about some of your favorite cultural experiences so far?
My colleagues have been amazing. They invited me to their homes, took me to sporting events, and did all they could to make sure that I felt like home. I also got the opportunity to travel around in the U.S. where I experienced the various cultures from state to state. I went to New York, Boston, Houston, and California.
What is your favorite aspect of American culture and what do you plan on bringing home with you?
I have learned many things from American culture and I am bringing home a lot that, going forward, will be part of my daily life. The American culture is very open and friendly. People take the time to explain things and make sure that you feel good. I am also bringing home some recipes as U.S. cuisine made me want to try new things.
Stefan S.
Stefan was an operations trainee at Nordic Tankers in Stamford Connecticut through Trainee USA.
Experience American culture and add international skills to your resume.
Sign Up
Learn More
Call Us