InterExchange Commitment to Diversity, Equity, and Inclusion
3 minute read
---
At InterExchange, we believe in authentic cultural diversity. The Spring 2020 protests for social justice across the U.S. have shown the world that Black Americans and people from other marginalized groups face a range of challenges. They have been historically overlooked, discriminated against, and disenfranchised by those in power. We want to do our part to change this, by fully committing to diversity, equity, and inclusion in our policies, programs, and as thought leaders in the cultural exchange community.
To support these efforts, in June 2020 InterExchange organized and implemented a staff-led Diversity, Equity, and Inclusion (DEI) Committee. The committee provides a diverse group of staff with an opportunity to help guide and design the efforts of InterExchange as it fosters a more inclusive experience both internally, as well as for our participants, hosts, and partner organizations. Our goal is to amplify the voices of staff, participants and hosts from marginalized groups on topics related to our work in international cultural exchange, and to help guide our Leadership Team and their overall commitment to diversity, equity, and inclusion within the organization and in the field of cultural exchange. As we took initial steps towards this goal, we examined what diversity, equity, and inclusion mean in the context of our work environment.
What is Diversity?
The concept of diversity encompasses acceptance and respect. Diversity is the quality of being different or unique at the individual or group level. These differences can be along the dimensions of race, ethnicity, gender, sexual orientation, socio-economic status, age, physical abilities, religious beliefs, political beliefs, etc.
What is Equity?
Equity is the pledge of fair treatment, opportunity and advancement while striving to identify and eliminate barriers.
What is Inclusion?
Inclusion is an outcome to ensure that those that are from all backgrounds actually feel and are welcomed. Inclusion is the act of bringing together and harnessing differences in a way that is beneficial and creates a sense of belonging. (For a wonderful introduction to the concept of inclusion, check out this video.)
Along with implementing the DEI Committee, InterExchange became a member of Diversity Abroad and attended this year's Diversity Abroad Conference, which included enriching discussions on DEI through the global cultural exchange lens. Diversity Abroad is the leading membership organization that inspires and supports educators, policymakers, industry professionals, and other stakeholders in leveraging global educational programs to support the academic success, interpersonal development, and career readiness of students from diverse and underrepresented backgrounds. All InterExchange staff will be given access to training modules and professional development opportunities through their platform.
We have already started examining our diversity as an organization using the Diversity Wheel diagram, produced and generously shared with us by the YMCA, representing the various dimensions of diversity. We wholeheartedly agree with the YMCA that, "to truly be inclusive and welcoming to all, it is critical to understand the many factors that make up and influence a person's individuality. If we hold too narrow a view of what constitutes diversity, we will miss opportunities to effectively engage, connect, and serve all members of our communities." At InterExchange, our DEI Committee will use and adapt these dimensions as a framework to create a more inclusive culture for our staff, participants, and hosts.
With these points in mind, and in joining together the principles of diversity, equity and inclusion, we have committed ourselves to four 'A's:
Awareness: Our first step should be to educate ourselves. In addition to internal reflection through the DEI Committee, InterExchange also recently became a member of Diversity Abroad in an effort to strengthen our commitment to growth and knowledge sharing.
Assessment: Through internal diversity and inclusion assessments we hope to gain more insight into our current demographics, what our weaknesses are as an organization, and how we can improve.
Action: We will reevaluate our recruitment and retention strategies to better incorporate DEI principles at all levels of our organization.
Accountability: Through continuous feedback from the InterExchange community, we hope to foster an environment of openness and engagement.
InterExchange is on a journey that begins internally with us as an organization. We want our current and future participants, as well as our alumni, to feel reassured that InterExchange is a place of learning, reflection, and growth.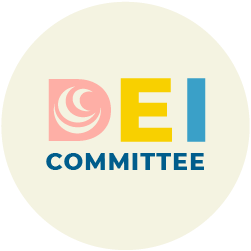 By DEI Committee
The Diversity, Equity, and Inclusion (DEI) Committee at InterExchange designs and implements programs, training, and education for our staff, participants, and hosts to foster inclusivity in the field of cultural exchange. We work to amplify the voices of staff from marginalized groups on topics related to our work and to guide our staff and Leadership in our overall commitment to diversity, equity, and inclusion within our organization.

Committee Chair: Machada Smith-McGovern