There's No Vaccine for This: COVID-19 and Its Effect on Women in the U.S. Workplace
3 minute read
---
Women's History Month is an opportunity to consider the challenges faced by women in the workplace, especially as we look to move past COVID-19.
We're nearing the end of Women's History Month. As we mentioned in our previous blog on this month, Women's History Month is not just a celebration of women's accomplishments, but a call for reflection and growth. After 2020 and the first months of 2021, reflection and growth are a must.
2020 was a year unlike any other, with workplaces upended in response to the COVID-19 pandemic. Challenges in adapting to remote working environments while balancing home and family life have placed a unique strain on women in the workforce. McKinsey's 2020 Women in Workforce Report, which features survey data from more than 40,000 people on their workplace experiences, reflected a grim picture, as women
feel like they're "always on" now that the boundaries between work and home have blurred. They're worried about their family's health and finances. Burnout is a real issue. Women—especially women of color—are more likely to have been laid off or furloughed during the COVID-19 crisis, stalling their careers and jeopardizing their financial security.
In many ways, the COVID-19 pandemic has exacerbated existing issues in representation and racial and gender-based discrimination that female workers previously endured. The McKinsey report also notes that
More than one in four women are contemplating downshifting their careers or leaving the workforce completely. This is an emergency for corporate America. Companies risk losing women in leadership—and future women leaders—and unwinding years of painstaking progress toward gender diversity.
To learn more, check out the following articles:
What can I do right now to support women?
Great question! You can be an intersectional ally! Intersectionality is defined, by Merriam-Webster Dictionary, as,
The complex, cumulative way in which the effects of multiple forms of discrimination (such as racism, sexism, and classism) combine, overlap, or intersect, especially in the experiences of marginalized individuals or groups.
According to Womankind Worldwide,
Without an intersectional lens, our efforts to tackle inequalities and injustice towards women are likely to just end up perpetuating systems of inequalities. Feminist writer Zoe Samudzi reminds us that "'woman' is not a catchall category that alone defines all our relationships to power." A Black woman may experience misogyny and racism, but she will experience misogyny differently from a white woman and racism differently from a black man. The work towards women's rights must be intersectional…
You don't have to be a woman to advocate about women's issues or to use your privilege to amplify the voices of women. No matter how you're involved in women's rights, you can always work to be a more intersectional ally. Check out these resources for more about allyship for women:
2021 hasn't been the clean break from 2020 for which we all hoped. News and social media has emphasized "doom and gloom": narratives that make the world seem like a terrible place. And while the world has some growing to do, there is hope. The McKinsey report ends with the note that
This crisis could also bring about an opportunity. If companies make significant investments in building a more flexible and empathetic workplace—and there are signs that this is starting to happen—they can retain the employees most affected by today's crises and nurture a culture in which women have equal opportunity to achieve their potential over the long term.
Allyship was important before COVID-19, and would be important independent of COVID-19. However, given the social and economic difficulties resulting from 2020, allyship is more important than ever. And what better month than Women's History Month to build awareness and empathy?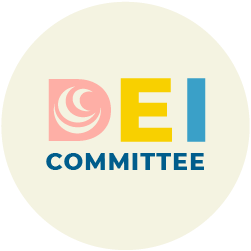 By DEI Committee
The Diversity, Equity, and Inclusion (DEI) Committee at InterExchange designs and implements programs, training, and education for our staff, participants, and hosts to foster inclusivity in the field of cultural exchange. We work to amplify the voices of staff from marginalized groups on topics related to our work and to guide our staff and Leadership in our overall commitment to diversity, equity, and inclusion within our organization.

Committee Chair: Machada Smith-McGovern