---
Kayaking between Skyscrapers: A Hoboken Cluster Meeting
---
3 minutes
This weekend, our Hoboken cluster held its monthly cluster meeting at beautiful Hoboken Cove, where we kayaked on the Hudson River sandwiched between skyscrapers.
Led by Local Coordinator Jessica Liva, this meeting was a chance for au pairs to learn about U.S. culture, discuss how their time is going, and to have some fun!
In order to get to the cluster meeting, many of us took the train. In order to arrive from the train station to Hoboken Cove, we walked through a clean and lush park called Frank Sinatra Park. We were lucky to have a clear and sunny day!
Even though it's only one square mile in size, Hoboken is a vibrant city in New Jersey with lots of fun things to do. On the train, it's less than 15 minutes away from Manhattan. For people who want access to New York City but who also want to have their own, smaller community, Hoboken really is the best of both worlds. It is definitely a great place to be an au pair.
Before we got into the water, we first met for a bit to catch up and see how everyone was doing. This was an interesting meeting because the cluster was welcoming Katie, who just arrived last week from London, but also saying goodbye to Mayra, who will be traveling back to Mexico soon.
The au pairs all discussed their summer travels. One of the au pairs, Veronica, had recently travelled to Las Vegas and throughout California. As the au pairs discussed where they had traveled, it seemed like most of the cluster has seen more of the United States than many Americans!
It was also a time where au pairs could discuss issues. Au pairs gave each other advice about great classes to take, and Jessica took some time to answer questions and give guidance about some concerns that some au pairs had.
When the time came to get into the water, we paired off and got into our kayaks. We could choose to kayak alone or in a two-person kayak, and most of us chose to kayak together. For some au pairs, this was their first time kayaking. The volunteers at Hoboken Cove helped us to get our kayaks into the water and showed us how to paddle, and then we were off!
Kayaking in the Hudson was especially exciting, because we got postcard-perfect views of Manhattan while being out on the water.
After our kayaking adventure, everyone had a few cookies while talking about weekend plans with host kids and friends. It was a great way to start the weekend!
Stephanie Willhide
Stephanie started her career working for a cultural exchange program that supports English language learning in Chilean public schools. She came to InterExchange's Au Pair USA program in 2013, and now works as the Web Developer.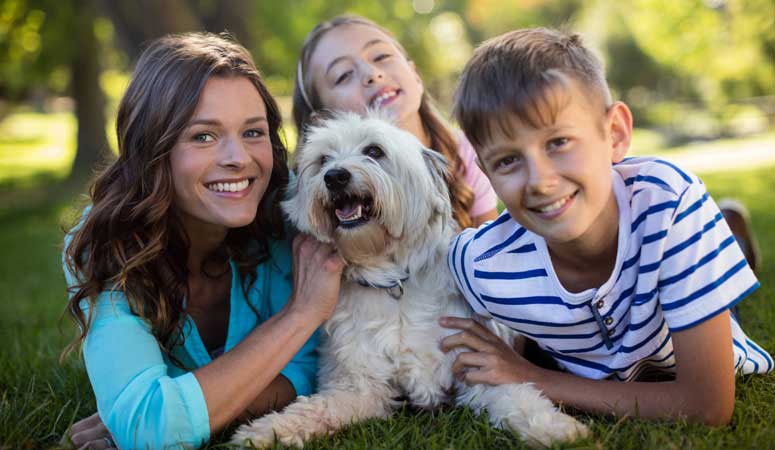 Experience life in the U.S. while living with a welcoming American family.
Sign Up
Learn More
Call Us