Celebrating Parents' Day at InterExchange
For the United Nations' Global Day of Parents, we're highlighting the people who encouraged us to explore our world: our parents!
Our parents have made our world bigger by hosting exchange students, sharing their love of adventure by taking us on trips, supporting us and challenging us as we embarked on adventures abroad, and tearfully giving us a hug at the airport before taking that first international flight.
Machada Smith-McGovern
Employer Relations Specialist, Work & Travel USA
Coming from Tulsa, Oklahoma, traveling the world can seem like a distant dream for most. My father had the good fortune of being able to travel the world as a young person with his band and instilled the importance of exploration and adventure in me.
When I began studying Mandarin in 1998, my dream was to spend my senior year of high school abroad in Beijing. We hosted a Chinese exchange student for a month in my junior year, which helped to sway my mother, the travel skeptic. My dad worked very hard to convince her of the value of international education and of studying foreign languages - for personal growth, but also professionally.
They tearfully let me attend School Year Abroad Beijing, which was the beginning of my fantastic journey of studying, traveling, and working in China and Southeast Asia and eventually earning degrees in Chinese Language and Literature and International Studies.
My parents letting me go, letting me challenge myself and my concept of the world, is still the greatest gift they've ever given me. I'll always be especially grateful to my father not only for supporting my dreams, but also for instilling the importance of cross-cultural learning and diversity in my life.
Michael Gates
International Relations Manager, Au Pair USA
In high school, I got involved with AFS, serving as a student volunteer helping the exchange students navigate life in our little suburb. In my junior year, my mother hosted Kristina from Finland for a year. Later that year, I went to Austria for a six-month exchange program; my father was instrumental in helping me raise the necessary funds to pay for the program fee, and motivated me to stay active and engaged in the fundraising and application processes. Leaving home and traveling abroad internationally for the first time was terrifying and wonderful, and my parents both gave me the freedom to embark on this experience.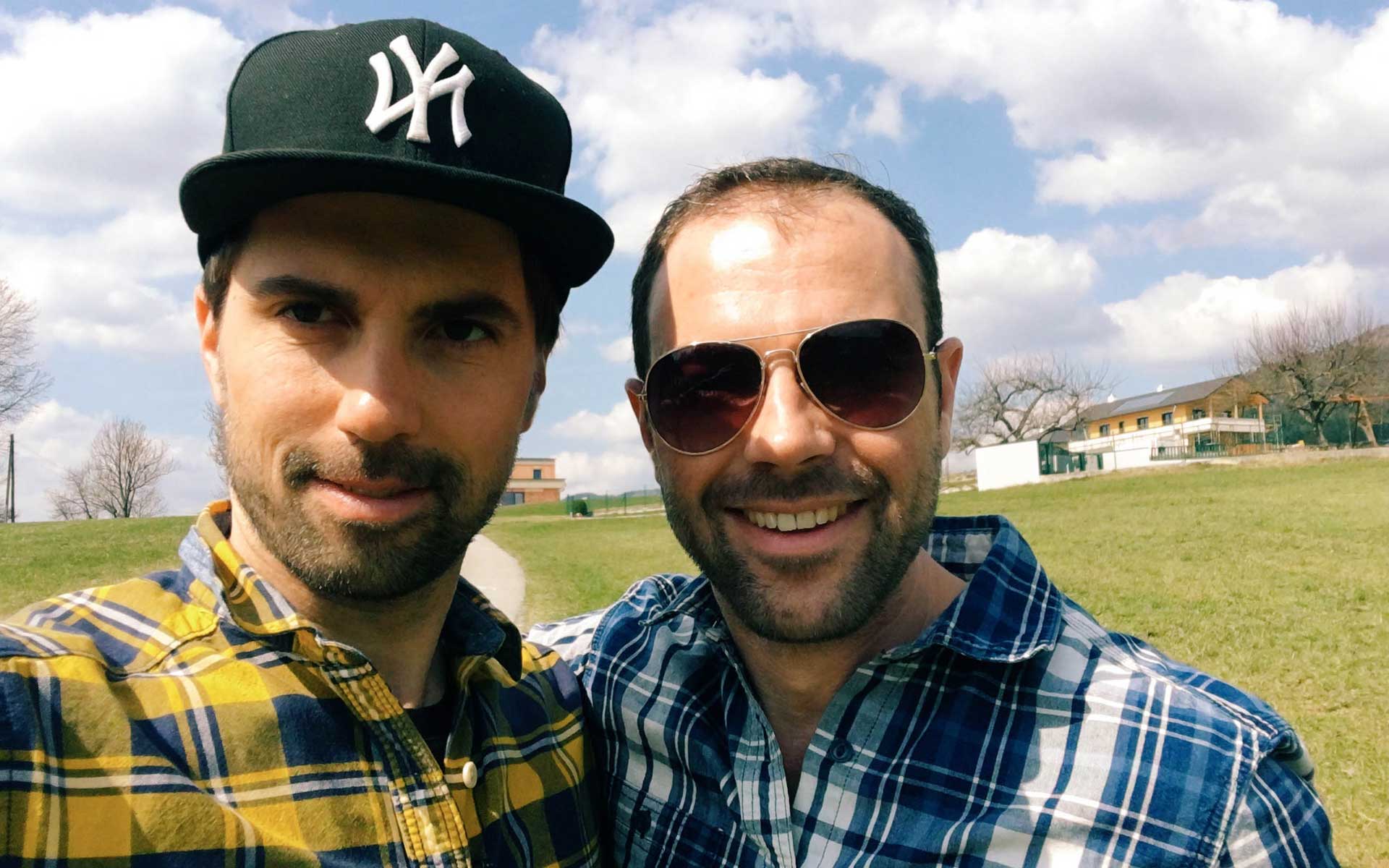 Tanya Burovtseva
Experiential Learning and Support Coordinator, Work & Travel USA
"I have decided to travel to America this summer!" I announced to my parents on a fall night, while having a family dinner in my home city of Zaporizhzhya, Ukraine.
They both responded with cheer and joy, "Ok! How can we help you to make this happen?"
Growing up in the Soviet Union, my parents did not have a lot of opportunities to travel abroad. International travel was not easily accessible and, therefore, not popular. Despite limited international travel options, my parents "went abroad" by reading books, travel magazines, and watching TV travel channels.
"You don't want to depend on interpreters when you travel abroad," my mom would always say. This is how I started studying English at the age of six. While in college, my desire to practice my language skills led me all the way from Ukraine to the United States.
My international exchange experience started 10 years ago and it's a daily experience for me at the moment. One of the greatest joys for me right now is to give back to my parents by making an impact on their lives and creating opportunities for them to explore the world.
So far, we started with the U.S. and we have some many more countries to visit!
Tauryn Beeman
Seattle Local Coordinator, Au Pair USA
Thinking of my childhood and early youth, I can't remember many years where we did not have an exchange student (Russian, French, and more) or spend some months abroad with my father's work (England, the Netherlands, Ireland, Italy, and beyond).
But what likely broadened my worldview the most was at age 13, the summer that my parents had me live with family friends in Port-au-Prince, Haiti. Dust, poverty, goats, tarantulas, tropical birds, and walled compounds; these sights and sounds taught me quickly the fragile beauty of developing nations and that others might have a much different background than my own.
In college, my mom helped me pay the extra cost for an exchange program in Galway, Ireland, (even though Scotland would have been no extra cost), IF I agreed to come back liking Guinness! I met her challenge, and after joining the local hiking and music clubs, I came back with a taste for hot whiskey as well.
Clay Lewis
Employer & Community Engagement Manager, Work & Travel USA
When I was 10 years old, one of my mothers took me on a month-long road trip around Ireland to experience the culture and stay with old family friends. The trip opened my eyes to the world of hosteling and backpacking while teaching us both to be flexible and adaptable. It spurred my eventual decision to study abroad (twice) and I was lucky to have the full support of my parents.
  <small>All images courtesy of InterExchange staff</small>
</div>

Stephanie Willhide
Stephanie started her career working for a cultural exchange program that supports English language learning in Chilean public schools. She came to InterExchange's Au Pair USA program in 2013, and now works as the Web Developer.