---
Rooting for the Home Team in San Diego
---
On Saturday, June 27th, More than 600 Irish J-1 Work & Travel USA students attended a Major League Baseball game at Petco Park. Participants throughout Southern California came to watch the hometown San Diego Pardes defeat the Arizona Diamondbacks by a score of 7-2. Not only was the group able to "root root root for the home team," but they experienced the national pastime of their host country, most for the first time.
The annual event "Irish Night at the Padres", is organized by several J-1 visa sponsoring organizations in conjunction with Irish Outreach San Diego, an Irish cultural organization based in San Diego that provides support for Irish nationals in Southern California.
Gaelic Football jerseys were seen all around Petco Park, and the Irish J-1 participants made their presence felt. By the fifth inning, the home team had pulled ahead and never looked back. Just after the 6th inning, groups of participants started "the wave" and were able to get it going around the entire stadium many times.
InterExchange staff enjoyed meeting the students and sharing the rules of baseball and the lyrics to "Take Me Out to the Ballgame." The participants will have great stories to relay to family and friends about a day out at the ballpark!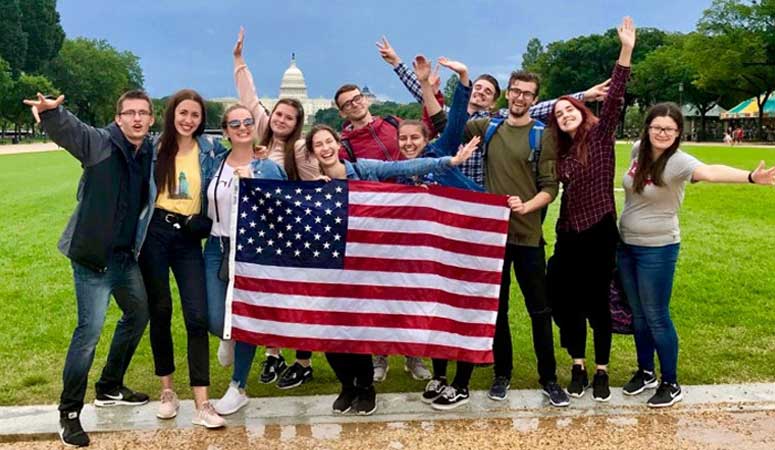 Experience American culture while working and exploring the USA
Sign Up
Learn More
Call Us