---
An Evening With the Staten Island Yankees
---
3 minutes
On Wednesday, August 17th, members of InterExchange's New York staff and J-1 Exchange Visitors from multiple sponsor organizations ventured across the Upper New York Bay to watch the Staten Island Yankees take on the Brooklyn Cyclones at Richmond County Bank Ballpark.
What began a few years ago as a casual summer outing among a handful of InterExchange employees has become a cherished annual tradition for staff and program participants alike. As it did this year, the event often coincides with a match-up between New York City's two Minor League Baseball teams, a rivalry many refer to as the "Battle of the Boroughs."
Our group convened just before six o'clock outside the Whitehall Terminal, where we chatted and got to know each other. In addition to InterExchange participants, we welcomed international visitors sponsored by the Alliance Abroad Group, the American Scandinavian Foundation, CIEE, the French-American Chamber of Commerce (FACC), and the Mountbatten Institute. Once the entire group had assembled, we boarded the Staten Island Ferry and embarked on our adventure.
The Staten Island Ferry is well worth every penny of the $0 fare to cross the harbor. That's right–it's free! Once aboard, passengers have access to a snack bar, restrooms, and indoor and outdoor seating areas while making the half-hour journey to the St. George Terminal on Staten Island. Many in our group had never been on the ferry before and marveled at the incredible views of Lower Manhattan and how close the route took us to the Statue of Liberty.
The Richmond County Bank Ballpark, home of the Staten Island Yankees, is just a short stroll along the water from St. George Terminal. Upon arrival, we distributed tickets and $10 gift cards for refreshments inside the stadium (and by that point, we were all ready for some refreshments!).
We found our seats just as the first inning began, so we didn't miss any of the action. Between innings, there was plenty of family-friendly entertainment on the field to keep us amused, including a youth sack race and a (possibly-rigged) boxing match between a toddler and the Staten Island Yankees mascot, Scooter the "Holy Cow."
In the end, the home team (i.e., the Staten Island Yankees) won the game with a score of 4-3 over the Cyclones!
Whether you're a fan of baseball, are curious to learn more, or simply want a quintessential American experience, Minor League Baseball games are a fantastic way to spend a warm summer evening without breaking your budget. And if there's a free boat ride involved, even better!
Interested in seeing more photos from our Staten Island Yankees excursion? Check out our album on Facebook!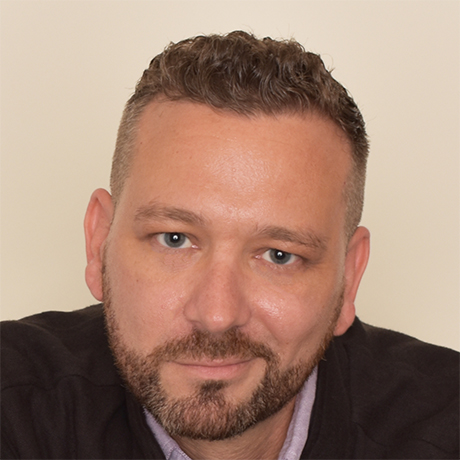 Matthew Graves
A fan of independent cinema and proponent of the Oxford comma, Matthew began his career at a Miami-based tech startup before returning to West Virginia University to pursue his M.A. in World Languages. He has worked at InterExchange since 2006 and currently serves as a Brand Marketing Manager.