---
Celebrating Thanksoween in the Wisconsin Dells
---
1 minute
On July 14th and 15th, J1 students in Wisconsin Dells enjoyed a special cultural event - "Thanksoween". A combination of the American holidays Thanksgiving and Halloween, this celebration was organized by the WI Dells J1 consortium and was very popular among Summer Work Travel participants.
All event attendees enjoyed a traditional American Thanksgiving meal: A turkey dinner with all the fixin's, and Halloween-themed cookies for dessert. This special meal was prepared and served by volunteers from local church organizations and the J1 consortium. After dinner, the students enjoyed playing soccer, frisbee and socializing. Many also enjoyed bobbing for apples, a mummy-making contest and other traditional holiday activities. Some got into the Halloween spirit by dressing in costumes or scary makeup.
Everyone left the event with free passes to see popular Dells attractions: Dells Top Secret, Lost Temple and the Ghost House. This event allowed international students in the U.S. for the summer to experience some of the American traditions associated with holidays normally celebrated in the fall. It's safe to say it was a smashing success!
Becky Davis
Becky is the Wisconsin Local Coordinator for InterExchange's Work & Travel USA program.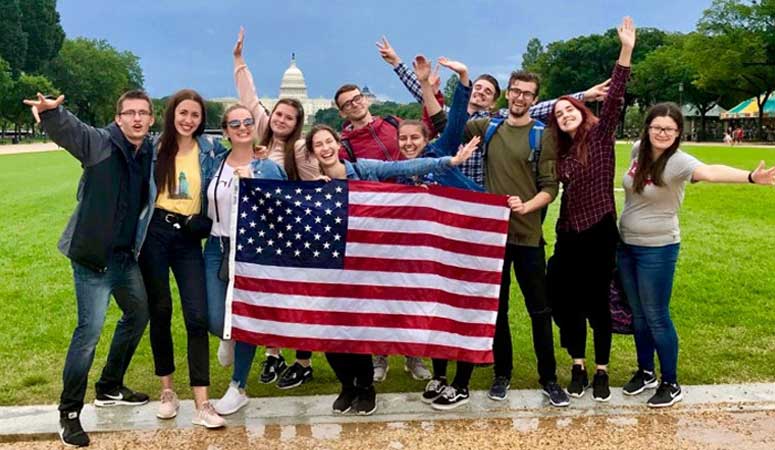 Experience American culture while working and exploring the USA
Sign Up
Learn More
Call Us