---
Announcing Our Latest Christianson Fellows
---
3 minute read
The InterExchange Foundation is pleased to announce the most recent recipients of the prestigious Christianson Fellowship. Christianson Fellowships are awarded three times each year to motivated, passionate young Americans between the ages of 18 and 28, who wish to dedicate significant personal time to worthy volunteer projects around the world.
The latest grant recipients are Ashley Page, Stephanie Guertin and Alexandria Brown, who were selected for the grant because of their passion for giving back to the world through worthy social projects. They all look forward to embracing the challenges of volunteering abroad, and will use this time to increase their cultural awareness, while contributing in ways that will have long term effects both in the countries they're visiting as well as in their professional and personal lives.
Ashley Page is volunteering with SiKanda, spending 8 months assisting with fundraising and program development in Oaxaca de Juarez, Mexico. "Their mission was exactly what I felt I wanted to do." Ashley explains. SiKanda collaborates with indigenous populations to facilitate sustainable development and improve the quality of life in Mexico. Ashley had previously spent a year studying Spanish in Monterrey, Mexico, and she was ready to put her organizational and educational background to work. "I am thrilled to be using my past experiences to assist in a project that I really believe in." She adds, "I have discovered that short-term volunteer opportunities are great for self-development, but I want the tools to make a lasting effect through educating others on sustainable ways to impact themselves and their communities."
Stephanie Guertin is spending a year volunteering with the Grassroot Soccer (GRS) organization in Port Elizabeth, South Africa. Stephanie's position includes working alongside local community members and other volunteer role models in a curriculum that engages and empowers South African youth to live HIV-free. "I have developed a passion for learning about HIV and AIDS and traveling, and I am here on a global journey to understand people and how the world ticks." Stephanie's role involves every aspect of the program, from participant recruitment, to program support and event planning. Stephanie adds, "I believe my international experience will help me to figure out my passions in life, allow me to expand my knowledge of the world, help me to understand people and cultures better, and push my limits and fears to go beyond what I think I am capable of."
During a previous experience living in Mexico as a language student, Alexandria Brown developed a passion for public health. She recently began her 6-month volunteer assignment in Cochabamba, Bolivia as an HIV educator, grant writer, and volunteer coordinator with the Foundation for Sustainable Development. Alexandria says, "I do not have this idea that I will return home as a completely changed individual, but I will be different. I will have had the opportunity to make a small contribution to something bigger than myself." Alexandria adds, "I will be completely out of my comfort zone, and I will love it."
InterExchange Foundation grants are designed to subsidize the volunteers' travel expenses, and help support them to stay longer with their chosen volunteer posts, increasing their impact, and their understanding of new cultures. InterExchange has been a leader in cultural exchange for over 40 years. As part of InterExchange's continuing mission to promote cultural exchange and global understanding, the InterExchange Foundation typically awards over a dozen Christianson Fellowships throughout 3 award cycles each year. Application deadlines for the Christianson Fellowship are March 15, July 15 and October 15.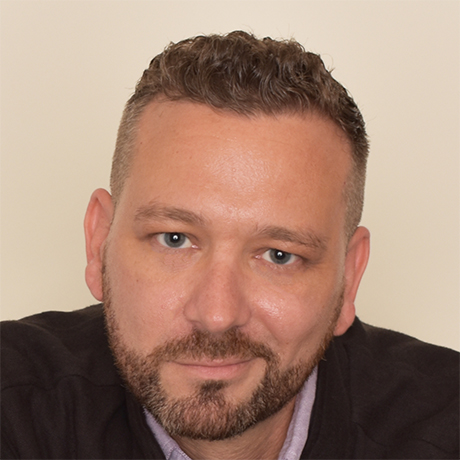 By Matthew Graves
A fan of independent cinema and proponent of the Oxford comma, Matthew began his career at a Miami-based tech startup before returning to West Virginia University to pursue his M.A. in World Languages. He has worked at InterExchange since 2006 and currently serves as a Brand Marketing Manager.