At the door, headlights framed the silhouette of a man. He calmly and politely explained that his mother had fallen and he would like us to examine her. We ushered them inside, helping the woman to the lone examination table, her pain evident despite her stoic demeanor.
As a pasante palpated her leg, the man explained that had the clinic been closed, he was planning on taking her directly to a huesero, a traditional bonesetter. Luckily, we chose that night to refill the water tank and the pasantes were available to provide care. Hueseros often set bones poorly, leading to permanent disability.
The woman severely fractured her femur and required a referral to a district hospital in order to receive an x-ray and, possibly, surgery. Unable to begin the process at this hour, the pasantes asked the two of them to return in the morning; however, they never did, likely resigned to the belief that they would have better luck with a huesero.
This late-night consultation exemplifies how many in the community feel specialized services are nearly impossible to reach.
Chiapas: A unique state in Mexico
Largely defined by its rural, coffee-growing, and indigenous populations, Chiapas is also the poorest state in Mexico—a reality that is starkly reflected in its public health care system.
Image courtesy of Pixabay
Despite having universal health care, regions such as the Sierra Madre deal with a lack of trained personnel, insufficient medical supplies, and a pervasive culture of mistrust and conflict in and between hospitals.
Partners in Health, or Compañeros en Salud (CES) in Spanish, addresses many gaps in primary care in the region by operating ten community health clinics, such as the one we were at that night. Yet patients in need of more specialized services often find themselves caught in a cycle of referrals and cancellations, leading to mounting non-medical costs and poor health outcomes.
Image courtesy of Will P.
Despite CES' efforts to accompany and support patients through their referrals program, less than half the patients who need surgery end up receiving it.
This dilemma is how, through the support of an InterExchange Christianson Fellowship, I find myself interning with CES.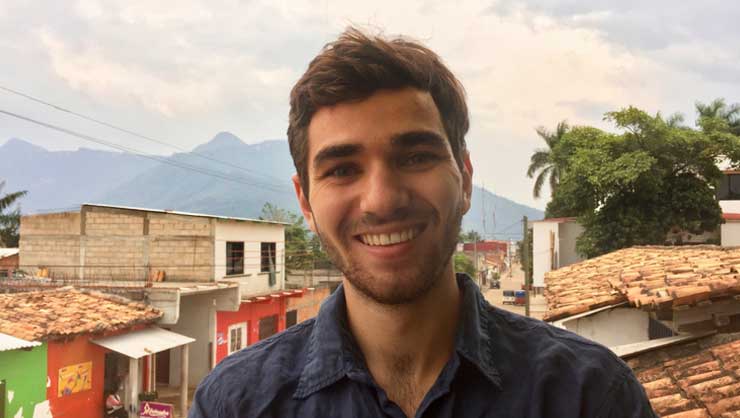 In the field in Chiapas, Mexico. Image courtesy of Will P.
How to help communities access safe, affordable surgical care?
My project is to establish a functional surgical program in the municipality of Jaltenango de la Paz, where the organization's headquarters is located. The local hospital's operating room has long been unused, a result of these mounting problems in the public health care system. However, reopening it could offer the communities of the Sierra Madre an accessible, safe, and affordable option in surgical care.
Image courtesy of Will P.
Much of my work involves recruiting foreign and domestic surgical volunteers, equipping the operating room with needed equipment and materials, and framing how we'll monitor and evaluate the program.
Our greatest challenge?
It's not the lack of equipment.
It's overcoming an atmosphere of dissension, friction, and general apathy among some hospital staff, a product of the shortcomings in the health care system.
Through our continued individual conversations, mediated group discussions, and lessons on teamwork, though, I believe we're building a culture of greater conviviality and leadership. A change that will lead to not only a successful surgical program, but also a hospital more apt to support the diverse and wonderful people of the Sierra Madre.
Image courtesy of Pixabay
I'm one month into my time in Chiapas and I'm already so grateful for all that I've learned. Over the next year, I look forward to creating stronger bonds with the communities of the Sierra Madre, working alongside hospital staff, and experiencing all that Chiapas and Mexico has to offer!
By Will Pavlis
Will volunteered in Mexico with the help of a Christianson Fellowship, from the InterExchange Foundation.