---
Final Thoughts on Teaching English in Italy, a Month Later
---
2 minute read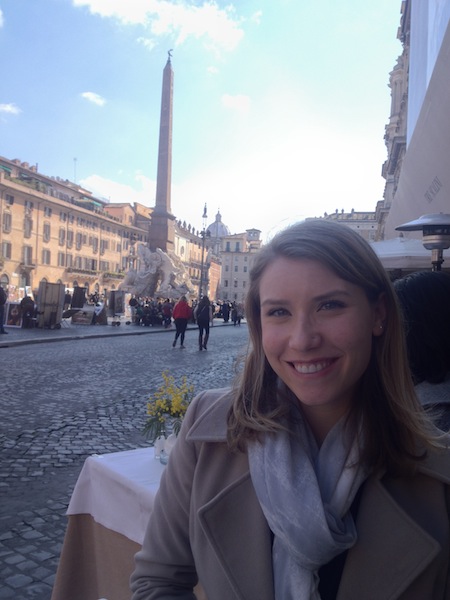 Piazza Navona, Rome, March 2015. One of my favorite locations in my favorite country.
The transition back to life in the States has been pretty hectic as I try to incorporate the lessons I learned abroad teaching in an Italian classroom into my new life plans. I am grateful for and humbled by my time teaching and living abroad in Italy.
I learned many obvious lessons, such as how important it is to be patient and flexible while immersed in a culture different from my own, but also more subtle realizations that have affected me more than I realized at the time. For instance, I learned how far a smile could take you when faced with a language barrier. I also experienced the importance of the kindness of strangers, especially when it was found in places that I was taught (inaccurately) were hostile towards foreigners like me. I was worried that I wouldn't be able to keep a lot of these things in mind when I returned home. However, I am happy to report that, in exchange for the pieces of my heart I left in Italy, I brought back these priceless lessons that truly changed my life.
I'm not entirely sure what my next steps will be toward realizing my dream of teaching, but I know that I will be wiser in my decisions thanks to my time abroad. I don't think I will be able to resist the pull of travel for long, but in the meantime I am glad that I can keep in contact with my host family and all of the amazing friends I made in the countries I visited. Now the world seems bigger and smaller at the same time. I realize how much more of it there is to see, but it seems more possible than ever to experience what it has to offer. I have InterExchange and its Foundation to thank for this incredible opportunity, and I hope that I will be able to live up to the high standard set by this organization by transferring the lessons learned abroad into my future experiences wherever life may take me.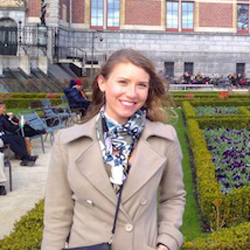 By Brenna
Brenna participated in InterExchange's School Teaching Assistant Italy program.