---
Maximillian D., Environmental Conservation Volunteer in Thailand
---
3 minute read
It's afternoon in the high hills along the Thailand-Burma border where I'm winding through a dense jungle path led by three intrepid explorers. Even at the age of 6, they know this path well. They eagerly want to share their space with me. They point out hidden creatures in the trees, make bird calls and pick a special flower that has sweet nectar at its base. Suddenly, one boy slips and falls. He scrapes his foot badly. Immediately, another boy goes and grabs a special plant from the forest and rubs it on the wound. Without flinching, the troop continues on. I am impressed by how well they know their environment and shocked at how differently I understood it before meeting them. While we can't speak the same language, the message is clear: We all have something to learn and we all have something to share.
I came to Thailand a year ago to work with Border Green Energy Team (BGET), a small Thai NGO focused on improving access to renewable energy along the Thailand-Burma border. Burma (Myanmar) has dealt with an on-going internal conflict for decades. Each year, thousands of refugees come to Thailand to escape persecution. Some are resettled to other countries like Australia or the United States, but most live out their lives in crowded refugee camps with little access to information or resources. In an effort to improve conditions for the refugees and ethnic minorities in the region, BGET develops local renewable energy and sustainability projects.
I had the opportunity to assist with varied renewable energy projects in rural areas. I spent time in a remote Karen hill tribe village installing a micro-hydro power system as part of a project with the UN Development Program. I assisted with the construction of a biogas digestor for the sustainable production of cooking gas at an orphanage hosting children marginalized by the conflict. I worked side-by-side on installation with students from the Mae La refugee camp. These students studied renewable energy as part of an engineering program taught partly by BGET for young refugees in the camp. Despite the obvious differences in our lifestyles, I was able to connect with these students and share a bit about my world as I experienced theirs.
These hands-on experiences taught me the value of introducing appropriate and sustainable technologies in rural areas. Making sure a technology can be sustained by the local community is critical to its long-term success. By involving community members in the planning and building process for each project, BGET is able to build and grow technical knowledge at the local level. I quickly realized that this type of sharing and spreading of technical information was not only beneficial to villages in Thailand, but could be used all over the world by NGOs and communities interested in sustainable development. This inspired me to develop a new BGET website and online knowledge base for sharing technical information, such as project reports, technical drawings, photos, system designs and field data.
The Christianson Fellowship made it possible for me to live abroad and make a lasting contribution to my host organization. My experiences gave me an intimate understanding of the power sharing information has on improving livelihood. I learned that the world becomes a much smaller place with each connection I make. People and cultures are mixing, information is spreading and barriers are being broken simply by sharing with each other. It's a beautiful thing to experience. Living abroad had made me more conscious of my role as a global citizen. I understand that my actions at the local level have global impact. I've learned that life around the world is contextual and that understanding people and their environment is critical to successfully collaborating as a global community. Through these experiences, I've decided to make Thailand my home and I will continue to live and work here for the foreseeable future. Without the assistance of the Christianson Fellowship, none of this would have been possible!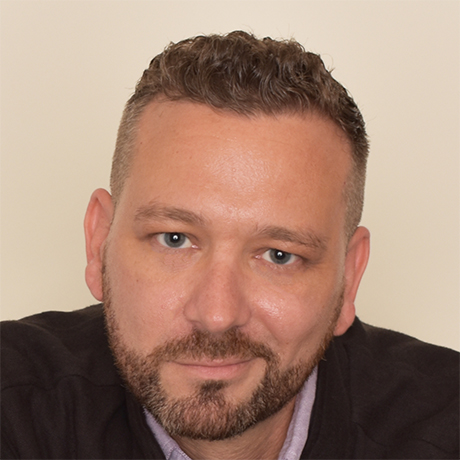 By Matthew Graves
A fan of independent cinema and proponent of the Oxford comma, Matthew began his career at a Miami-based tech startup before returning to West Virginia University to pursue his M.A. in World Languages. He has worked at InterExchange since 2006 and currently serves as a Brand Marketing Manager.