---
Rachel Jo, Humanities & Social Sciences Volunteer in Guatemala
---
7 minute read
Panajachel, Guatemala
Seven months ago, in the middle of the worst recession we've had since the Great Depression, I quit a good job to volunteer in a developing nation. A lot of people thought I was nothing short of crazy for doing this, but I knew if I waited any longer to fulfill a lifelong goal of living and working abroad, the "right" time would likely never come. I have not once regretted my decision. In fact, I can't imagine how my life would be if I never moved – it would surely not be as fulfilling as it is now.
For the past several months I have lived and worked in what must be one of the most beautiful places on the American continent – Lake Atitlan, Guatemala. Filling an enormous caldera that was formed in an eruption 84,000 years ago, Lake Atitlan is the deepest lake in Central America and is surrounded by three majestic volcanoes. Approximately fifteen towns and small villages lie on the perimeter. This area of Guatemala is nearly 90% indigenous and rich in Mayan culture – the majority of women, even the younger ones, still wear their traditional dress or "traje." This includes beautiful blouses called "huipiles" and skirts called "cortas" that are often made through the Mayan art form of back-strap loom weaving that has been passed down through generations. The Mayan "traje" preserves their culture as each community has developed unique designs that tell stories of their ancestry. This beautiful art form was at the center of the organization I volunteered with for 7 months, Fundacion Tradiciones Mayas (Foundation for Maya Traditions). Fundacion Tradiciones Mayas (FTM) is a fair-trade organization that connects cooperatives of Mayan women back-strap weavers in Guatemala to U.S. markets in order to provide them with a more sustainable income. FTM works with artisans to design culturally rich products that are of high quality, developing artisans' art and business skills. Additionally, FTM implements social programs in education and health to further support the 6 rural communities where their partner artisans live. FTM's main offices are in a town called Panajachel, one of the biggest towns on Lake Atitlan, but the communities the organization serves are spread throughout the western highlands of Guatemala.
My job with FTM was to help build the fundraising strategies to increase the organization's sustainability. Having worked for the previous 4 years as a fundraiser at a fast-paced large-scale non-profit in New York City, I thought I was completely ready for this position with FTM. However, I quickly learned that this was going to be a bigger challenge than I thought. Fundraising was a completely new concept for the organization and none of the staff had substantial experience in this area. I realized that I was going to have to start from scratch. I began by conducting extensive research on foundations and corporations that might fund work with indigenous cultures, international education and health programs, and income-generating projects. I put a database together of all this research, and then I began to put into writing exactly what FTM was all about. I developed template proposals for each of FTM's program areas (artistry skill development, health, and education) as well as a comprehensive proposal of the organization overall, sending out dozens of proposals throughout the whole time. I also worked to develop a fundraising plan for the organization which clearly showed the expenses versus income and how much money needed to be raised to cover all the program costs, as well as pending and prospective grants that could cover these costs.
Every day I worked alongside intelligent Mayan women who were now giving back to their own communities and empowering other Mayan women with the skills and education to overcome poverty. These women warmly welcomed me into their lives, teaching me words in their Mayan languages, sharing traditional meals with me, and conversing with me about their lives and histories. The Mayans are an amazing people that have overcome a great deal of discrimination, exploitation and injustice, on account of their origin, culture and language. Their historical reality has affected and continues to affect these people profoundly, denying them the full exercise of their rights and political participation. They have fought to preserve their culture and traditions. The fact that their culture is so apparent to this day is a true testament to their strength of spirit and love of their traditions. My favorite part of working at FTM was being able to visit the communities where the women artisans lived. The first community visit I went on was to a town called Xeabaj II. The original town of Xeabaj was ruined in the devastating landslides of Hurricane Stan in 2004, and the remaining people, having lost their homes and all their belongings, were forced to abandon their ancestral lands and relocate. I traveled with the Project Coordinator on a local bus, which is an experience all in itself. Guatemalan buses are former school buses that have been colorfully repainted and are generally filled to the brim with locals. The drivers zip through winding and mountainous roads with speed and ease as the passengers fly across their seats. We exited the bus at what literally seemed to be the middle of nowhere. Then an old van picked us up and drove us through more winding and less paved roads into the town of Xeabaj II where the women artisans greeted us cheerfully. In the Mayan culture there are over a dozen indigenous languages still spoken – this is the first, and often only, language spoken in most indigenous communities. Because of this, it is necessary that the Project Coordinator is an indigenous woman who speaks the languages of the women artisans. The visit conducted was a quarterly check-up on this artisan group, focused on discussing the status of the women's projects as well as their needs. The entire meeting was conducted in their Mayan language, which the Project Coordinator would then translate into Spanish for my understanding. However, at this point, my Spanish skills were very much at the beginner level. Nonetheless, I was surprised to find myself understanding much of the meeting simply through voice fluctuations and gestures. Because these women have not had many educational opportunities, the majority of them are illiterate. Therefore, much of the communication in trainings and meetings must be done using pictures and props – this is another reason I was able to understand much of the meeting.
On another visit, I accompanied the Project Coordinator to the community of Patanatic which is located just above Panajachel and overlooks Lake Atitlan . We rode in the back of pick-up truck, another very common form of transportation amongst the locals. To get to the village we had to hike up a very steep hill, but we were rewarded by one of the most amazing views of the western highlands of Guatemala. This visit was to deliver one of a series of artistry skill development workshops that FTM was conducting. The Project Coordinator taught the women about shades of colors and color schemes for different markets. The women used paints to experiment making different shades of colors and used threads to make color combination samples for different products. Many of these color combinations would later become the combinations used in FTM's new line of products.
One of the main things that stood out in every community visit was the contentment of the people living there. Some of the communities have been more developed than others – the nicer ones may have a small community center and/or slightly nicer homes – but they are all very simple. Their homes are not homes a U.S. citizen would generally find comfortable, and they do not include many of the amenities that a U.S. citizen is used to having. The villages they live in are also simple and small without restaurants or entertainment outlets. Nonetheless, these people are more content than most U.S. citizens I have encountered. They have definitely found a peace that I did not have while living in the U.S., a peace that I came looking for in Guatemala. I cannot put onto paper how much this experience has changed me, and I am deeply grateful to the InterExchange Foundation for helping me embark on this adventure. All I know is that I have found something living among the Mayans in Guatemala that I don't want to lose in going back to the States. I have become more content with having less. I have a fuller lifestyle where I am more connected with the world and its different and beautiful cultures. In the past 7 months I have felt like I was doing more to help this world and yet less stressed out than I have ever felt working in non-profits in the States. It is for all these reasons that I have decided I'm not yet ready to return. Perhaps the most important result that this experience has had is that it prepared me with the experience and skills needed to find a long-term job in Guatemala. For me, this experience has just been the beginning of a life living and working internationally.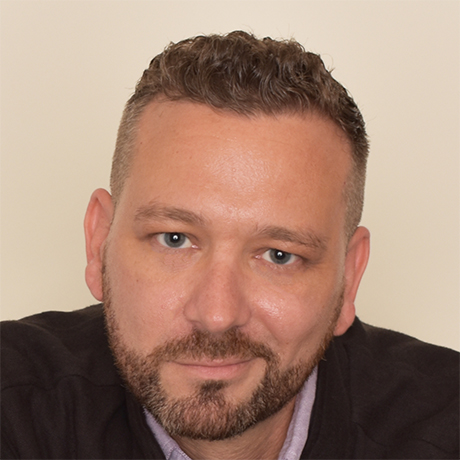 By Matthew Graves
A fan of independent cinema and proponent of the Oxford comma, Matthew began his career at a Miami-based tech startup before returning to West Virginia University to pursue his M.A. in World Languages. He has worked at InterExchange since 2006 and currently serves as a Brand Marketing Manager.