---
Reflection on a Priceless Experience Teaching English in Italy
---
3 minute read
Ciao, tutti!
As I write this, I am supposed to be teaching in an Italian classroom with 2nd graders. However, I mixed up my schedule this morning and taught the 2nd grade class while I was meant to be with 7th graders. I am disappointed with myself for the mistake, especially since I only have one more lesson with each class before I must return to America. But, in this moment, this is my view: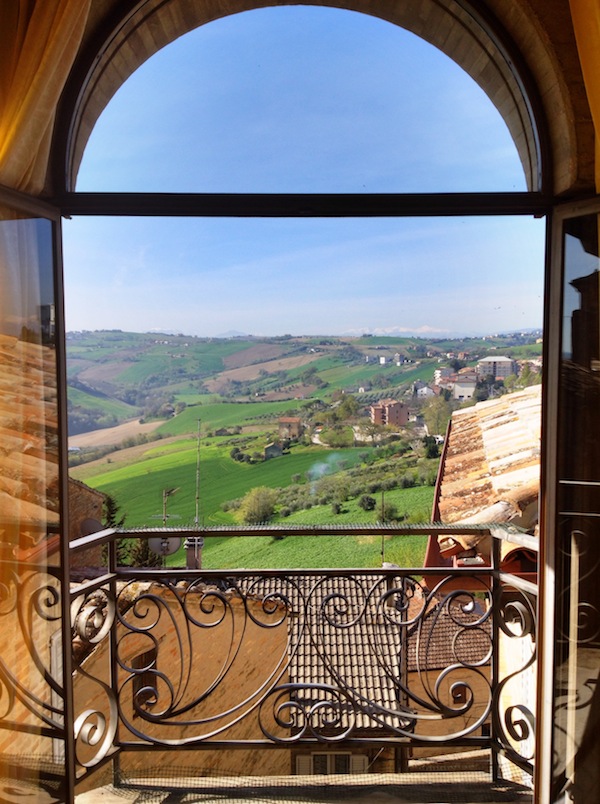 It's hard to stay upset when this country surrounds me. I will admit that I was hoping for placement in a more glamorous city like Florence or Rome, and I was a little confused as to why I was sent to a region of Italy that I was not even aware existed prior to my acceptance email. However, after two and a half months in the quiet hills of Le Marche, I know that I am lucky to have been immersed in the life here. There are no dramatic cliffs or rushing rivers in my area. The geography itself is modest and tranquil, but the unassuming features of the landscape are coupled with every shade of green and yellow. Perfect villas, vineyards and olive groves break up the quietly rolling hills, and tiny villages perch proudly atop the peaks.
The landscapes here are incredible, but it is the people that define the land. They seem to have soaked up the vibrant countryside and calm atmosphere simultaneously. They brim with life, and yet they don't get too worked up over trivial problems. This is why, when a teacher informed me of my mistake this morning, she animatedly reassured me – practically shouting, but smiling – that it was "tranquillo." My host family uses this term a lot as well, which means "don't worry," or "it's fine," and it is amusing because they are usually sassy and playful, rarely appearing to be in a tranquil mood.
I have been trying to understand this duality ever since I arrived. I can only speak for my particular experience in this particular part of the world, but I think that people here more selectively direct their passions. They are better at recognizing which issues should take priority, and they have collectively chosen to value family, food and la dolce vita. I have one and half more weeks at the schools here, and it is setting in that soon I will have to leave my students and host family. I am realizing, just in time to pack my bags, that it is better to absorb some experiences rather than analyze them. This lesson was the hardest for me to learn, and the one for which I am most grateful.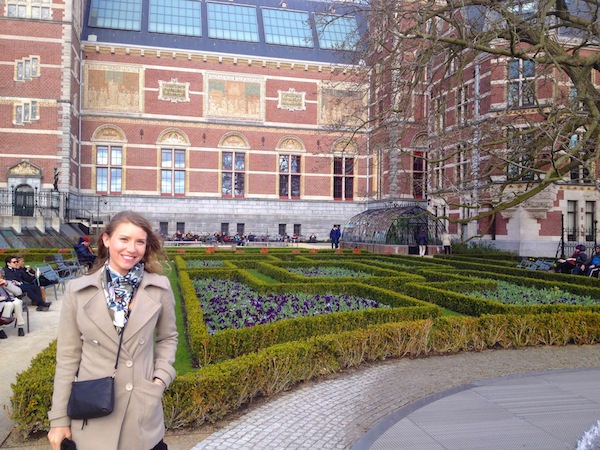 Another lesson I am grateful to have learned is to take advantage of travel opportunities. I traveled to Belgium, the Netherlands and France over Easter break, and here I am at the Rijksmuseum in Amsterdam.
This experience has given me a taste of the world, and now I realize how much I stand to learn from travel. I hope to have helped my students in some lasting way, or to have at least given them a positive impression of my country and culture. This program gave me the chance to explore my interests, see some of the world and form lasting relationships with people I never could have connected with otherwise. I will return to America happy and well fed (and hopefully wiser), but minus part of my heart that will always belong to Italia.
Chi vediamo dopo (see you later!),
Brenna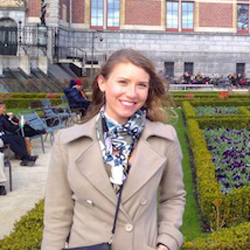 By Brenna
Brenna participated in InterExchange's School Teaching Assistant Italy program.