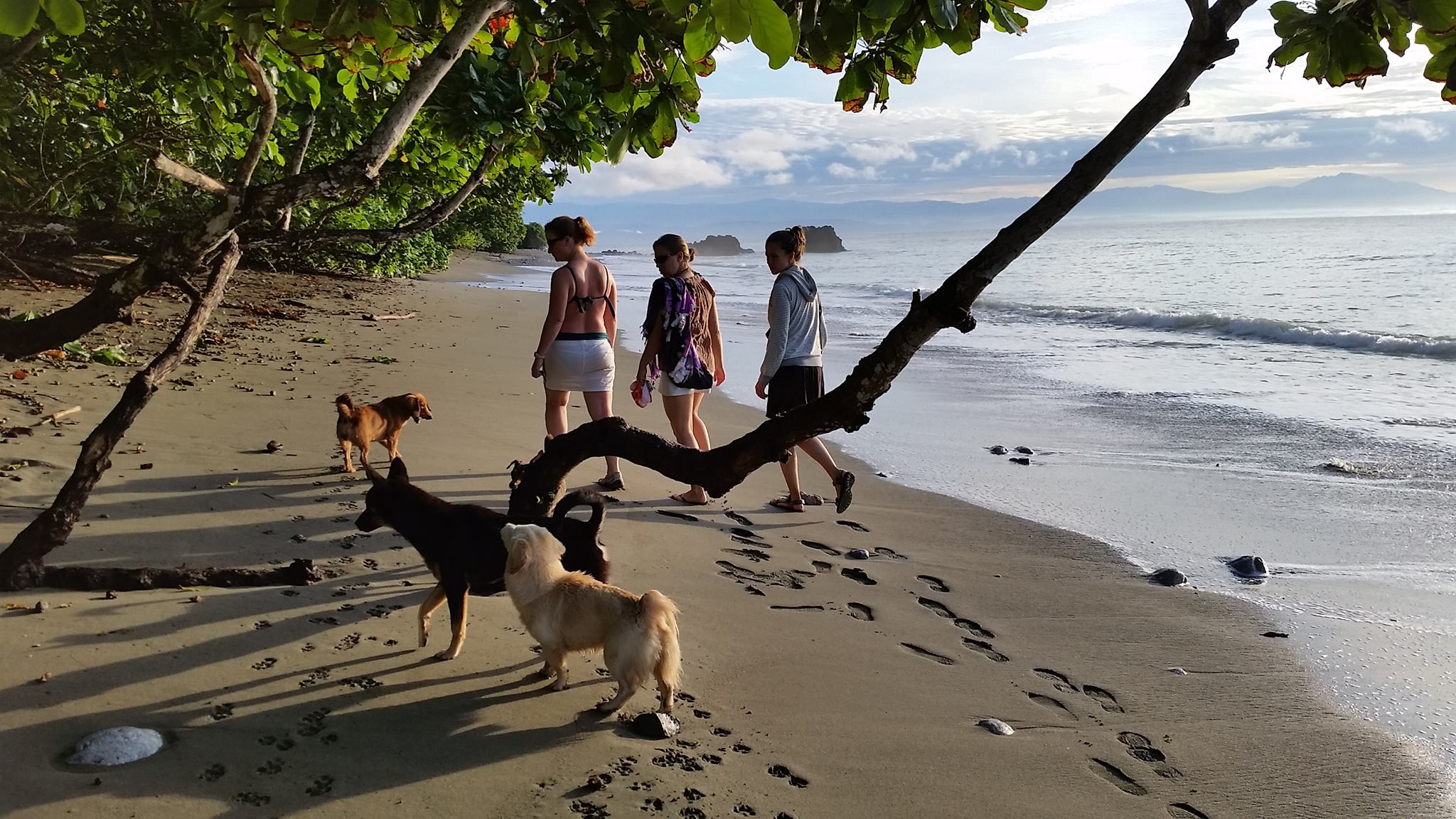 Photo credit: Renata Foucre
So our Program Coordinator Ashley is thinking about taking a trip to Costa Rica later this year and we were checking out airfares. After seeing a round-trip for $341 (!!) from New York, we started plugging in other starting points and found flights from Philly, Chicago, San Fran, and L.A. all around $350 or less. And, for the Texans and Floridians: under $300. Crazy! Really makes me want to pick up and go myself.
While we were talking, two of my cube-mates popped their heads up, ready to share their experiences in Costa Rica.
"I've been twice in the past three years!" came Jodi's voice from across the divider. "I love the people, the culture, the food, and it's beautiful," she said. Here's one of her photos from Matapalo:
Photo credit: Jodi Laub
Jodi also said that Costa Rica is a good place to go if you're learning Spanish. She reports having an easier time understanding the Spanish there than in other Latin American countries.
"My favorite thing was Tortuga Island," Jiyeon says from my right (I'm surrounded by people who have been to Costa Rica). "We had to take a small boat since it wasn't accessible with larger transportation. On the island, we discovered these amazing purple, orange, and blue crabs along the beach. They were just all over, reflecting off the sand."
Jiyeon also remembers going into town for seafood where she and her friends ended up dancing salsa with the locals.
Usually I wait until it's freezing here in New York City before I start craving an escape to warmer weather. This year, I'm thinking about getting in on these cheap flights early. That way I can thank myself when I'm putting footprints in the sand while my cube-mates are shivering in Brooklyn.
Photo credit: Jodi Laub

James Bridge
James manages the programs for U.S. citizens at InterExchange.