---
An American Tutor in Paris
---
3 minutes
The English Conversation Coach program is perfect for those who want a flexible tutoring schedule with plenty of time to explore your host country. My host family's kids attend after-school programs, allowing me to venture to Paris daily and stay as late as 5 p.m. It gets dark quite early this late in the year; as I much prefer exploring in the daytime, this works out perfectly!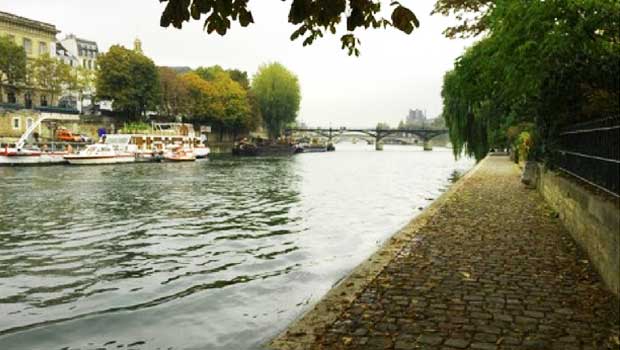 I tutor in the evenings, mostly assisting my students with their English homework. Before I came to France, I prepared a binder full of English exercises and activities. I stopped using it quite early in the program, however, as my kids didn't like working on sheet activities on top of their schoolwork, which includes reading books, filling out worksheets, and essays.
In addition to learning about my host family, I'm also learning a lot about French education and culture on this program.
French schools vs. U.S. schools
School hours in France vary and unlike schools in the U.S., some days end around 5 p.m. or even 7 p.m. I've walked home past a nearby school at 5 p.m. and seen young children pouring out. This shocked me, as most American kids of the same age would be eating dinner or watching Netflix at this time.
The amount and difficulty of French schoolwork also surprised me. It's certainly harder than the homework I received growing up in California. My 15-year-old student explained that she doesn't have advanced or AP (advanced placement) classes in her school; everybody has the same amount of work and she often stays up to midnight to finish it!
I've also learned some of the small differences in how English is taught in France. For example, most U.S. students have the five-paragraph-rule ingrained in them: introduction, three-body paragraphs, and conclusion. Points are docked off for not following this format. In France, however, it's acceptable to start a new paragraph for every new thought and to have seven or eight short paragraphs before a conclusion. Instead of lumping similar ideas together, each slightly new thought is a new paragraph - a lesson I learned while correcting my 15-year-old student's World War I English essay.
Education & lifestyle in France
As I coach my students and converse with them outside our tutoring hours, I'm learning more about the similarities and differences between American and French education. College is a lot more affordable in France, and it's also a lot more optional. Neither of my host parents attended college and my 15-year-old student says she doesn't plan on attending either.
I'm also beginning to see that French culture and attitudes toward work are a lot more relaxed than their American counterparts. I often see co-workers chat for one or two hours at cafés before going back to work. It's times like these when I realize how different the American lifestyle is, especially in big cities like San Francisco or New York. If only I had an hour during the workweek to grab macarons and tea with a friend back home! With only one month left to go, I'm going to try to spend as much time as I can living-up this European lifestyle.
Cathy L.
Cathy is a participant on InterExchange's Conversation Coach France program.
Enjoy the French lifestyle while improving your English teaching skills!
Sign Up
Learn More