---
More Reflections on Traveling Solo and Practical Tips to Make it Happen
---
4 minutes
Since my trip to Thailand a couple years ago, I've come to love traveling solo. I recently moved to Marche, Italy by myself to volunteer as a school teaching assistant. As a follow-up to my previous post about pre-departure tips for solo travelers, here are some in-country best practices I've discovered. Some of these tips are more women-oriented, but I think most are useful for any brave soul embarking on a trip alone!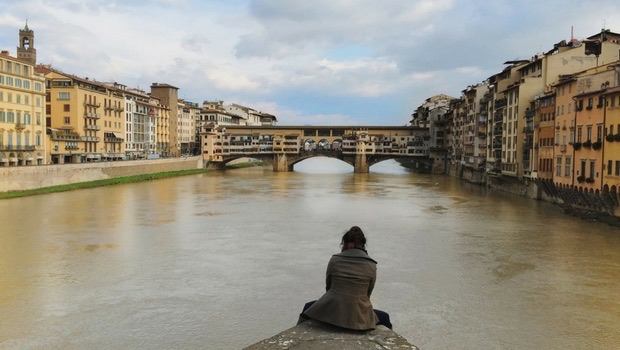 Keep your friend(s) close.
Have one or two people that you update regularly. Not only for your safety, which is paramount, but also so you can chat about each other's days. If something funny or exciting happens, you can tell someone why the old lady insisted you tie her shoe without having to rehash your whole trip. Keeping a couple people in the loop will also help you ward off loneliness and feel connected to home.
Bring a book to the restaurant.
Eating alone can be intimidating at first. One good tip is to eat at the bar, when possible. It's quick and easy and you feel like there are fewer eyes on you. If there isn't a bar, I like to have a book with me.
In the same vein, I also like to carry a small notebook and pen. Reflecting on your day, planning your next couple hours, or taking notes on anything and everything around you can be fun meal-time activities. I write down important phone numbers and useful language phrases in the front, and note any new ones I hear so I can look them up later.
Recalibrate in coffee shops.
While it's nice to have a general outline for your day, sometimes things just don't go as planned and you might show up at an attraction that's closed. Try not to panic or get too frustrated. Instead, stop in a coffee shop and give yourself 20 minutes to relax and recalibrate. There's no harm in unplanned caffeine!
I've found it's less stressful to redo my itinerary when I'm sitting down with Google Maps and my notebook than standing on a street corner looking at my phone and letting the anxiety build. And it's never a good idea to look lost in public.
Be open, but reserve your trust.
Everyone is a stranger when you're traveling alone, but depending on the context of the meeting, don't be afraid to chat with new people and make friends. It's important to strike a balance between friendly and trusting. You can be as friendly as you want without being overly trusting of new people. It might be a strange combination at first, but enjoying a great conversation while still keeping your guard up is doable.
Always remain aware of your surroundings and consider the details you are comfortable revealing about yourself. If you are open-minded and open-hearted, you are sure to connect with travelers and locals alike. Enjoy your time with new friends, but remember that bowing out early is always a good option. You can make plans for another time or simply move on to your next activity. By doing this, you can successfully meet new people without the risk of being clingy (or being clung to). Brava!
Embrace the freedom of solo travel!
You are the only one who matters! I'm pretty sure this kind of freedom happens very rarely in our lives, so embrace this moment. You can do whatever you want without judgment or objection from anyone. Push yourself when you feel energized, or give yourself some slack when you feel mellow. No matter what you choose to do with your time, being alone and experiencing new things helps to develop your inner monologue. For me, this voice in my head gives me a sense of calm and happiness. I've found traveling alone to be the absolute best way to strengthen that feeling of contentment and self-appreciation. Trust your gut and savor everything!
Buon viaggio!
Alexa
Alexa is a participant on InterExchange's School Teaching Assistant Italy program.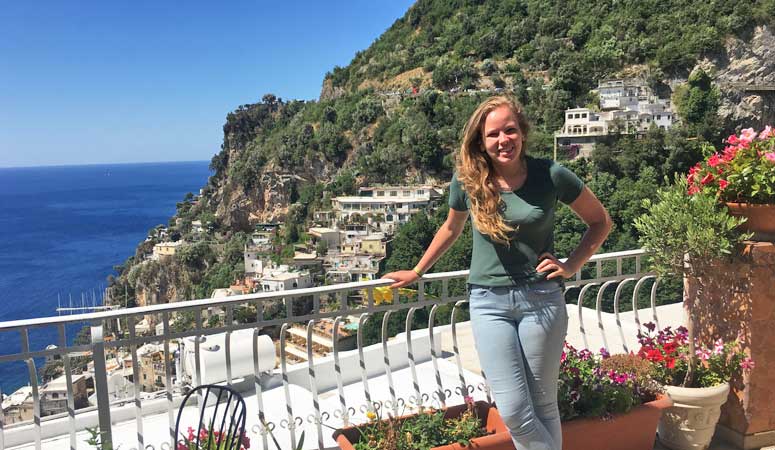 Teach English to your host family and explore Italy in your free time!
Sign Up
Learn More