---
Cultural Excursions While Teaching in China
---
8 minutes
While participating in a Teach English China program in the Kunming region, you will have the chance to travel throughout Yunnan and nearby provinces, including Tibet, Sichuan and Guizhou. The travel components begin during orientation, with trips to the culturally impressive Dali, Shangri-La and Guandu. A full description of excursions is provided below.
Spring
Suogeyi Village (One-day trip)
One of South China's karst sites, Suogeyi Village has been a UNESCO World Heritage Site since June 2007 and has been described as unrivalled in terms of diversity and its karst features and landscapes.
Tonghai (One-day trip)
Tonghai is a sleepy hill town, land-locked between Kunming and Jiangshu. The hill that overlooks the town is called Xiu Shan and is home to five temples dating back to the Tang Dynasty as well as many other temples from the later Ming and Qing dynasties.
Shangri-La (Three-day trip)
Towards the north of Yunnan lies the Tibetan town of Shangri-La, surrounded by snow-clad Himalayas on all sides. As an erstwhile transit stop for the famous Old Tea-Horse Caravan Road in southwest China, the town and its surrounding areas offer amazing vistas and excellent trekking opportunities. British author James Hilton, in his novel Lost Horizon, described Shangri-La as a fictional Himalayan kingdom. This unexplored Tibetan town was renamed Shangri-La apparently because it was claimed to be the inspiration behind Hilton's novel. One does not need to travel all the way to Lhasa to gain an insight into Tibetan life. Replete with gorgeous lakes, mountains and parks, Shangri-La perfectly embodies unique Tibetan culture, heritage and identity.
Xihua Wetlands & Haikou Stone City (One-day trip)
Covering an area of 52 hectares and the perfect getaway from the chaos of everyday life, Xihua Wetland Park is located at the west of Dianchi Lake. Home to lakes that are dotted with lotuses and over 250,000 aquatic plants, the park is lined with wooden walkways. Well-maintained and with a healthy mix of various flowers, trees and ferns, it is said to be the perfect spot to view the lake. Rows of palms and cherry trees create an illusion of a forest.
Haikou Stone City is a small collection of densely packed grey limestone rocks that resemble a forest of stones. The limestone karst stones in Small Stone Forest take on many unique and interesting shapes and are a remarkable ecological occurrence. The stones were formed in ancient ocean beds over 275 million years ago.
Guandu Ancient Town (One-day trip)
Guandu entices visitors mainly due to its four temples. The 14th century Miaozhan temple at the northern tip of the town has two pagodas at the entrance. The other three temples, Tuzhu, Fading and Guanyin—dedicated to the God of Literature—sit on the western part of the old town. The little streets around the main square are mainly famous for their gastronomic delights.
Bamboo Temple & Leju Village (One-day trip)
The famous Buddhist Bamboo Temple is 12,000 meters northwest of Kunming on the beautiful wooded Yu'an Mountain; mysterious legends surround its origin. Also known as the Qiongzhu Temple, one can catch a glimpse of various Buddhist sculptures during a visit. The Bamboo Temple is also home to "The Hall of Mahavira" that is regarded as a pearl in the treasure house of oriental sculpture. Each of the statues comes from Li Guangxiu and they represent human life with accuracy and skill.
Located in the west of Kunming, the 600-year-old Leju Village is a classic example of the countryside lifestyle in China. With old houses and flagstone paths, the village inhabited by Yi people retains its quintessential charm amidst the wave of urbanization. It is famous for its stone mill, declared the biggest in the world.
China-South Asia Expo (One-day trip)
China-South Asia Expo is an investment event designed to integrate the Chinese economy with its neighbors. Host to small and large businessmen, one can find anything and everything from wooden furniture to industrial mining equipment being sold at the venue. The China-South Asia Expo is a step in the China's Bridgehead Strategy to turn Yunnan into a hub for transnational change. The Expo aims to not only develop harmonious relations with its neighbors but also open up and have mutually benefitting economic progress.
Dali (Three-day trip)
Dali, which lies amid the Cang Mountains on the shores of the Lake Erhai, was once regarded as the political, economic and cultural hub of Yunnan. It once served as the capital of the Nanzhao Kingdom, a rival to China's Tang Dynasty (609 – 960), which contained much of what is now Yunnan. Later it became an administrative center during the Song Dynasty (960 - 1079). Abandoned after the Yuan Dynasty's Kublai Khan razed the capital to the ground in 1252, it was renovated by the Ming rulers in 1382. This ancient, walled city bristles with a dizzying mélange of ethnic groups, mostly Bai as well as Yi and Hui, who have made it their home for the past 4000 years. This translates into an exhilarating, cultural concoction, which has been shaped by the influence of the Chinese of the central plains, the Tibetans of the Northwest Himalayas as well as other Southeast Asian cultures and indigenous ethnic minorities.
Fall
Chengjiang Fossil Site & Fuxian Lake (One-day trip)
A UNESCO World Heritage Site, Chengjiang Fossil Site boasts of the most comprehensive record of ancient Cambrian marine life, showcasing a mind-boggling diversity of life that came into existence around 500 million years ago.
Fuxian Lake, the deepest lake in Yunnan and the third deepest fresh-water lake in China, sprawls across the counties of Chengjiang, Jiangchuan and Huaning of Yunnan and teems with an astounding variety of fauna.
Dian Lake & Da Guan Park (One-day trip)
The largest freshwater lake in Yunnan Province with a picturesque view and a distinct azure blue shimmer, Dian Lake is considered a pearl on the Yunnan. Crucial to Kunming's water supply, flood control and fishery, this crescent-shaped lake is best experienced while biking around the mountains.
Da Guan Park in Kunming sits on the Daguan Stream, which empties into Dian Lake. It is home to a legendary poem (the longest set of rhyming couplets in China), engraved on its gateposts and was penned by the famous scholar Sun Ran from the Qing Dynasty. While in Daguan Park, one can treasure the beauty of the Daguan Stream and the misty and distant Western Hills.
Kunming and Flying Tiger Museums, South Asia Gate, Loft Art Center and Tanhua Temple (One-day trip)
The Kunming Museum houses numerous exhibits reflecting the city's ancient Bronze culture and Dian traditions dating back to 400 BC, as well as relics passed down from the Qing, Song and Ming Dynasties. The Flying Tigers were U.S. air force aviators under the leadership of General Chennault, who provided ardent support to China in World War II and played a significant role in turning the fortune in China's favor.
Kunming's tallest skyscraper at 83-stories, South Asian Gate is also Yunnan's largest building. Situated in Tuodong Road Central Business District, the South Asian Gate is styled after the typical Yunnan pagodas and is home to a five-star hotel, offices, residential apartments and entertainment facilities, which make it a hub for business.
The Loft Art Center (Chuangku Art District) houses numerous galleries and cafes that feature Chinese artists and photographs. It also has many restaurants serving Scandinavian and Chinese food. The center is known to be a hub where visitors can learn everything about Yunnan's ethnic groups through their art—be it in the form of paintings and photographs or theatre.
Built in 1634 and located on the outskirts of Kunming, Tanhua Temple has been renowned for its flowers and plants since Yingding the abbot took charge of the temple. Inside, visitors are greeted with red stucco walls and flowers and peonies that create a sweet aroma. Kunming has earned its nickname, "the Flower City of the Southern Frontier" from Tanhua and its picturesque surroundings.
Guandu Old Town (One-day trip)
Guandu Old Town was a sleepy fishing village and a resting point for the officials of the Nanzhao Kingdom over a thousand years ago. It's narrow cobbled lanes and tiny shops add to the ancient feel of the town. When the Song Dynasty emerged, the governor Gao Shengshi renamed the town as Guandu.
It has always enticed visitors for its four temples. The 14th Century Miaozhan temple at the northern tip of the town has two pagodas at the entrance, one of which was toppled over by an earthquake. The other three temples, Tuzhu, Fading and Guanyin dedicated to the God of Literature, sit on the western part of the old town. Guandu is rightly known as "Old Kunming," with tiny shops that are famous for their gastronomic delights like cooked snails, Chinese cakes and noodle soup.
Heijing Ancient Town (One-day trip)
The Heijing Village, nicknamed the "Black Well" village earned its name from an ancient well whose water was used in crystallizing salt. The town, to a great extent, owes its fame and wealth to many such wells, which produced black salt in the region.
In ancient times salt was an extremely valuable commodity and locations that produced salt grew rich. From Heijing the salt was transported to central Yunnan and eventually to Kunming and the east. The caravan merchants made great fortunes through salt trade alone. Back in the Han Dynasty, the Chinese government had discovered that salt was an easy way of collecting head tax, particularly in a province that was little under the control of the center.
Suoyishan Village & Dadieshui Waterfall (One-day trip)
Suoyishan Village in Shilin County is famous for its limestone topography. Sani people, from the Yi ethnic minority have lived on this land for generations. Dotted with stone paved roads, rocky mountains and slate houses, Suoyishan is famous for its karst terrain. Few outsiders know about the village and the culture of the Sani people.
Dadieshui Waterfall, also known as "Flying Dragon Waterfall" is one of China's largest and most famous waterfalls. About 90 meters high and 30 meters wide, it is located southwest of Shilin County. It is said that when in it's full capacity, the water could reach the width of 60 meters.
Optional trips will also be offered throughout each semester; details will be provided during orientation.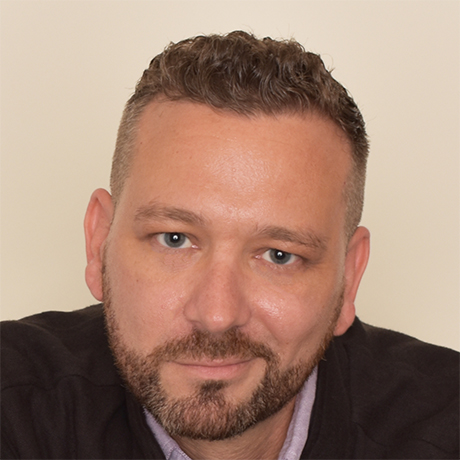 Matthew Graves
A fan of independent cinema and proponent of the Oxford comma, Matthew began his career at a Miami-based tech startup before returning to West Virginia University to pursue his M.A. in World Languages. He has worked at InterExchange since 2006 and currently serves as a Brand Marketing Manager.