---
Thai Customs that Teachers Need to Know
---
2 minutes
Two Thai customs that really stood out to me during my time teaching in Thailand are the reverence for the king and royal family and the laid-back approach to everyday life. The latter is something that I hope to carry with me back to the United States!
The royals: a central part of Thai identity
Thailand has a constitutional monarchy and although an interim military-run government has held power since May 2014, King Bhumibol Adulyadej still wears the crown and is highly revered. Many homes and establishments have a photo of King Bhumibol by their entrances to welcome guests and show respect for the chief of state. In power since 1946, most Thai grew up with Bhumibol as their monarch and consider him a father-figure and goodwill ambassador.
Speaking against the king or royal family in any way is illegal, so my fellow native English teachers and I generally avoided bringing up politics with locals. In my experience most Thai people prefer to talk about food, good living, and travel anyway, which I personally enjoyed.
"Mai pen rai": The "it's all good" attitude I hope to bring with me back to the United States
Thailand's most prominent and visible religion is Buddhism. One of Buddhism's cultural influences is a relaxed and present approach to communication, which I've found to be wildly refreshing. The Thai phrase mai pen rai ("it's all good" or "no worries") describes the country's unofficial philosophy, expressing locals' talent for keeping cool and collected in taxing situations.
In the workplace, this translates into collaboration and level-headedness, which is essential to resolving issues and developing resources for students. I hope to carry on the mai pen rai attitude back in the States!
Phoenix
Phoenix participated on InterExchange's Teach English Thailand program.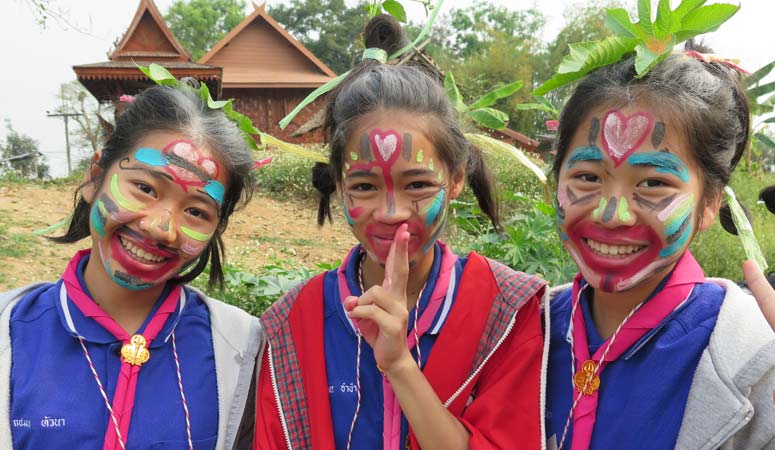 Boost your resume, earn a great salary, and immerse yourself in Thai culture!
Sign Up
Learn More