Five Ways to 'Travel the World' While You're on Lockdown
3 minute read
---
Social distancing. Quarantine. Lockdown. Not really words that evoke a sense of excitement. Unfortunately, for many of us around the world, this isolation is now - or may soon be - our reality.
The COVID-19 pandemic has been a crash course in adapting to change, and we're all in it together. And if you're like me and thrive on new experiences in new places, the current travel restrictions are likely to be disheartening. 
Even so, now is the time to be responsible for our own sake and for the sake of those around us. But in an effort to make the most of a difficult situation, here are a few ideas to sate your wanderlust while you're stuck at home.
Re-read an Inspiring Book
Obviously, reading is a great way to pass the time - and it keeps the mind sharp. Chances are, there's a book you've read that has piqued your curiosity or inspired you to travel to a new place. Did you finally experience the setting of that book? Did you explore Victor Hugo's Paris or take in the magic of Gabriel García Márquez's Colombia? 
Read those old books again. Now that you've been there, they'll take a completely different form in your imagination. Or read a new book set in a place you've visited. You'll immediately be transported back.
Pro-Tip: Can't find it on your shelf? Many libraries now offer free digital downloads of books.
Expand Your Netflix Queue 
Let's face it: we're all probably going to watch a lot of television. And we all know that streaming services like Netflix show you what they think you want to watch. If you've been binging Stranger Things and Schitt's Creek, your streaming service may not realize that you're also interested in quirky Spanish comedies or award-winning Korean dramas. Browse the Netflix International Movie category online and add some new destinations to your watch list.
Get Creative in the Kitchen
There's no doubt that the tastes and smells of different foods can awaken sweet nostalgia or inspire delightful ruminations of distant lands. If you have access to fresh ingredients, there are endless online recipe sites like AllRecipes.com that can teach you how to make anything from baklava to bulgogi. If you have to work with what you already have in your pantry, apps like Supercook can turn your simple ingredients into a delicious meal. 
Meet New Friends
Some of you may not be old enough to remember, but in the early days of the Internet, chat rooms were a very popular way to pass the time (and, in my case, procrastinate my school work). It was amazing to instantly connect with strangers from around the globe and get an intimate sense of their worldviews. 
Well, the old chat room seems to have gone the way of the dinosaur, but there are still limitless online forums and Facebook groups that allow you to communicate with individuals around the world who have similar interests. (Just remember to always practice basic online safety). 
And if you're interested in practicing your language skills, there are plenty of online exchange models like the InterExchange Language Partner Program that can make the connection for you.
Plan Your Next Adventure
I'm not saying to book a flight and accommodations, but it never hurts to start researching your next destination. Look for organized excursions or tours, interesting places to stay (have you ever slept in a yurt?), and start learning about local customs. Some have even argued that planning travel is just as satisfying as the travel experience itself.
As the old Persian adage goes, this too shall pass. Eventually, this novel coronavirus won't dominate the headlines, and life will slowly turn to normal. And when it does, you'll be ready (and probably quite eager) to conquer new horizons.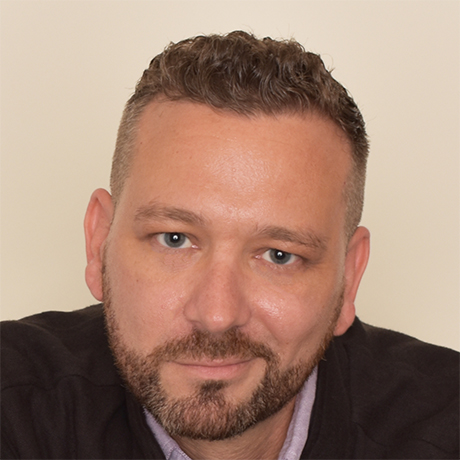 By Matthew Graves
A fan of independent cinema and proponent of the Oxford comma, Matthew began his career at a Miami-based tech startup before returning to West Virginia University to pursue his M.A. in World Languages. He has worked at InterExchange since 2006 and currently serves as a Brand Marketing Manager.